A kitchen remodel, whether small or large, is a wise investment into both the value and usefulness of your home.
You can expect a 75.4 percent return on investment (ROI) for a minor kitchen remodel, according to Remodeling magazine's "2015 Cost vs. Value Report." Most homeowners know kitchen remodels are a good idea for ROI. But you might not realize what kind of designs are more trouble than they're worth. Here are five of the worst kitchen remodeling ideas and mistakes to avoid.
1. Over-customized with taste-specific designs
The more you customize a space, the less you‰'ll get back from your investment. This mistake includes everything from trendy, period-specific colors and materials to personalized design specs.
For example, glass-door fridges and open cabinets were popular for a while in the 1990s and 2000s. But they have practical drawbacks. Your exposed kitchen requires more upkeep so it doesn‰'t look messy. They are also likely to feel outdated in just a few years.
Some design ideas often look great when conceived, but end up hideous over time. Imagine beige countertops and fake wood cabinets or weird DayGlo colors of the 1980s.
Excessive customization is often a bad idea even if you know you‰'ll own and live in the home forever. You'll outgrow kitchen design trends just like any other type of trend.
If you have any hope of reselling, it‰'s a pure waste of money.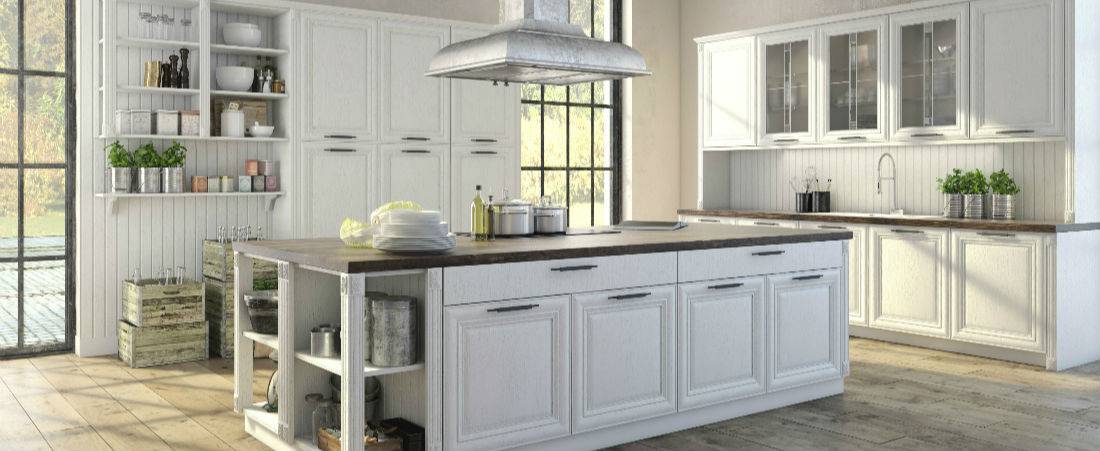 2. Sacrificing living space
Kitchen layout is something inexperienced designers and architects get wrong all the time. Here are two principles for this design idea, and why it‰ is a poor one:
A larger kitchen space is better.
Aesthetics and convenience are important enough to ignore practical layout considerations.
Pros always make a simple point: If you want to be able to cook in your kitchen, you need to maintain the ‰golden triangle. ‰Proximity between the sink, stove and refrigerator makes cooking easier and improves kitchen efficiency.
You need to move easily to the fridge for an ingredient, clean it, chop it up, discard the refuse, and throw it on the stove.
Most motions in the kitchen are between these three points. Yet some want a spacious kitchen. A larger space is useful if you need more or bigger appliances, a kitchen island, or want to entertain guests in the kitchen.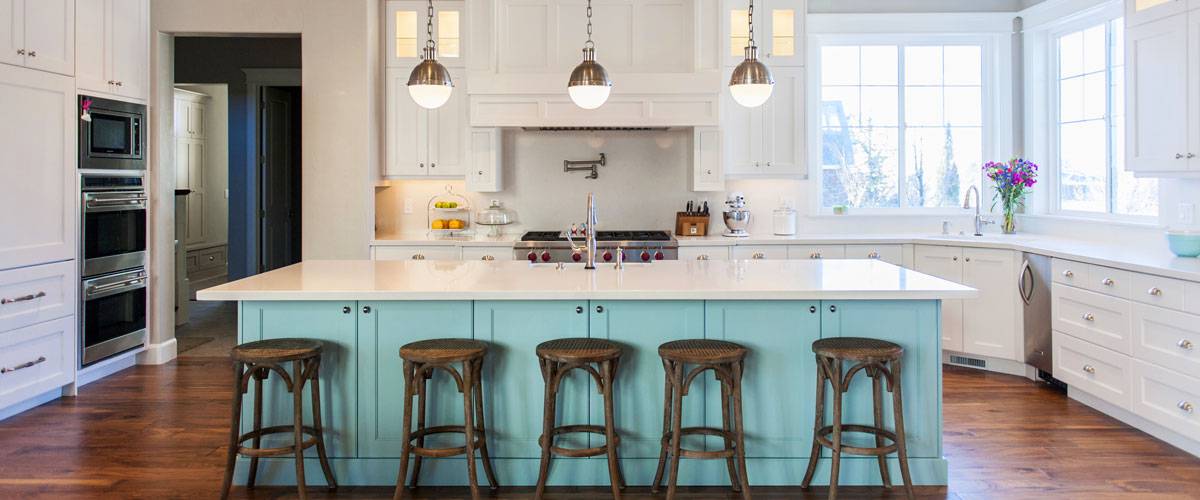 Before starting a kitchen remodeling project, think of:
How you use your current space?
What you do and don't like about it?
And if you will actually use the extra space if added.
There's a second cost to expanding your kitchen. Designers often sacrifice storage space or kitchen-adjacent space. Some thoughts: Can you add cabinets above the refrigerator? Or can you have your cabinets going up to the ceiling?
3. The Goldilocks problem
Appliance sizing is personal. Some designers say a huge remodeling mistake is opting for the biggest appliance for those what-if moments. While others think skimping on appliances is the big mistake.
Regardless, the mistake always takes the form of choosing appliances for the wrong reasons. You end up with expensive items that don‰t hold their value, meet the family‰s needs, or fit the space.
For example, a good-sized fridge works, while a six-top stove is only necessary for serious cooks.
It‰s easy to fall prey to the too big or too small problem. It‰s important to think of the entire kitchen space as you buy replacement appliances.
4. A stove on the kitchen island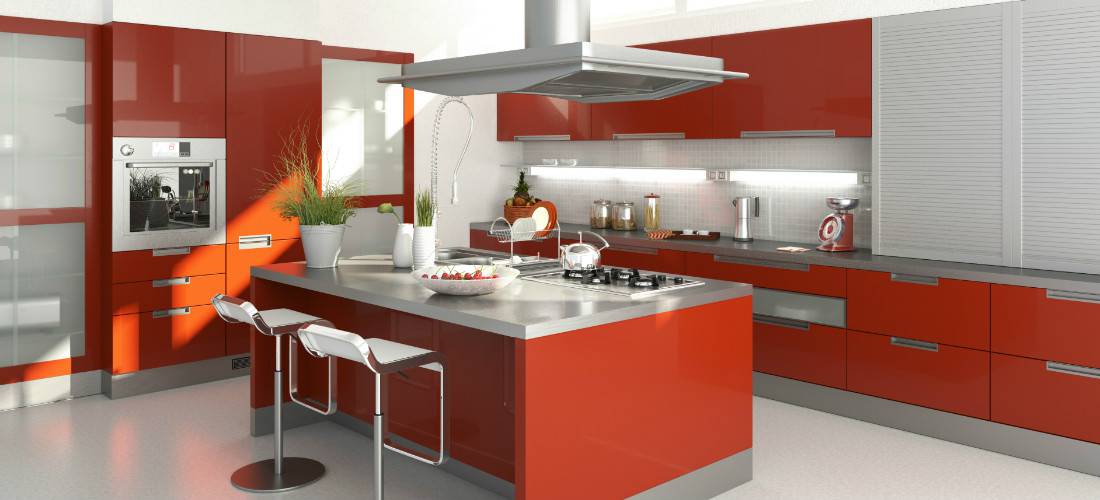 Adding a stove to your kitchen island or an island with a stove is a personalized design idea that you may think will free up counter space. However, it poses practical and safety problems.
First , have you thought of where the range hood will go? If your hood is not already in this location, then your remodel project will be more expensive. You may have to add a new vent, which may call for ripping through the ceiling and roof.
Second , if it is a gas stove, you need to consider rerouting gas piping. If you go with a glass-top, electric stove, it may be less of an issue.
Related, a kitchen island with a gas stove may be a danger if you have kids and provide bar seating at the island. Stoves are hot and have flames. The idea of facing family while you cook is nice, yet you want safety for your children. Ensure there is optimal spacing between the stove top and seating area.
Third , make sure the island does not crowd or decrease the flow of your kitchen space. Talk to your remodeling contractor about:
The best sized island for your kitchen.
Space considerations if you're including an eating area.
And how wide the space should be around the island.
Kitchen islands are great. They are extremely useful for food prep, an extra eating and entertainment area, and for more storage space. But it is best not to add a stove top or oven to an island.
5. Poor cabinet design
Kitchen cabinets are important, both aesthetically and functionally. One of the worst design ideas are when cabinets do not reach to the ceiling, or they are not wide enough.
If they don'‰t reach the ceiling, they leave an awkward, empty space that just collect dust. (Seriously who enjoys dusting?)
If they don‰'t have enough horizontal space, you have no choice but to store often-used items on higher up shelves. This is inconvenient and makes aging in place challenging.
Of course, ugly cabinets are nearly as bad. Cabinet finishes with unique color palettes pop every now and then as a kitchen trend item. If you have plans to sell, do not jump on the trend bandwagon. Instead choose something timeless with reliable character, not something overly unique and personal. Use this collection of five terrible kitchen remodeling ideas as a start to keep you focused.
You should discuss your kitchen remodeling ideas with a contractor. Get at least three quotes and start your project within days.