There are a number of options when it comes to exterior storage. One of the best property additions, outdoor storage buildings, can be found as a prefabricated, DIY kit.
Adding storage to the exterior of your home makes a lot of sense. There are a number of options for homeowners when it comes to exterior storage. One of the best property additions, outdoor storage buildings, can be found in prefabricated format as a kit that you build yourself.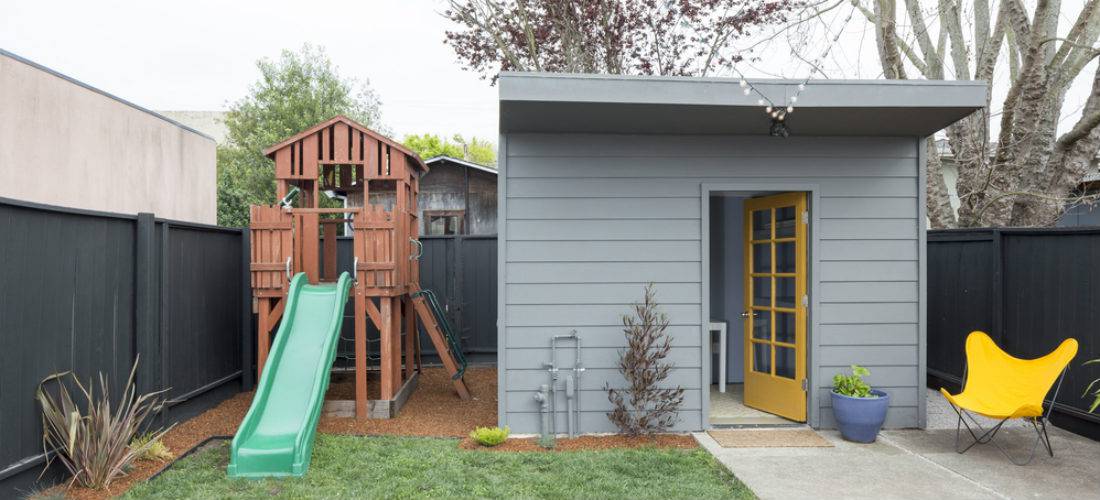 Outdoor storage buildings
Additional storage in the backyard can be beneficial for storing tools, gardening supplies, landscaping equipment, outdoor toys, pool floats and more. When looking at exterior storage systems, the one that you should choose for your particular needs should be based on your preferences, your budget and your DIY skills.
Consider the advantages for each type when deciding which is right for your needs:
Prefabricated. If you need storage, but want to avoid the mess and hassle of outdoor storage construction, then prefabricated outdoor storage sheds, including garden sheds, tool sheds and prefabricated storage pods can fit the bill. When you buy prefabricated sheds, you don't have to worry about building it yourself, and there are a wide variety of styles, colors and sizes to choose from. You can choose to install the building yourself or hire a contractor to do the work for you. Many retailers that sell this type of building also offer installation services for an added fee.
Storage building kits. A storage building kit is another option for getting the shed you need. These kits include detailed instructions and pre-cut pieces that you assemble on your own, or you can hire someone to assemble them for you. The main advantage of buying a kit to build your outdoor storage shed is the price. A kit is almost always cheaper than a prefabricated or custom building.
DIY custom buildings. Do-it-yourself buildings that you handcraft from scratch can be quite attractive, and you can find the blueprints for building nearly any structure that you can imagine. This is the most customizable option when it comes to storage buildings. You can also create your own plans and construct a building based on your custom design, if you are so inclined and have the necessary drafting skills to pull it off. Inversely, you can hire a carpenter to build your shed for you.
If you have the time and the skills to build your own custom DIY building or to put one together from a kit, you will find that there is a wider variety of buildings available to you. However, if you are limited on time or your carpentry skills are not that advanced, it might be better to go with a prefabricated outdoor shed that you purchase from a home center or hardware store.
As you can see, when it comes to storage additions, outdoor storage buildings can come in a variety of formats. Choosing the right one might mean doing your own construction or hiring a contractor. If you choose the latter, QualitySmith can help you find licensed contractors in your area for the task.