I guide to finishing the interior of your garage remodeling project
Your empty garage could become a cozy bedroom, a useful workshop, or a home office for your new business. Adding interior features like drywall is an important step in making your space feel welcoming.
Garage remodel drywalling shouldn't begin until the structure has been checked for integrity and stability. Tearing out the new drywall to chase a rotten wall beam is a waste of time and money for everyone involved. The floor and ventilation system may also need some special preparations before drywall can be hung.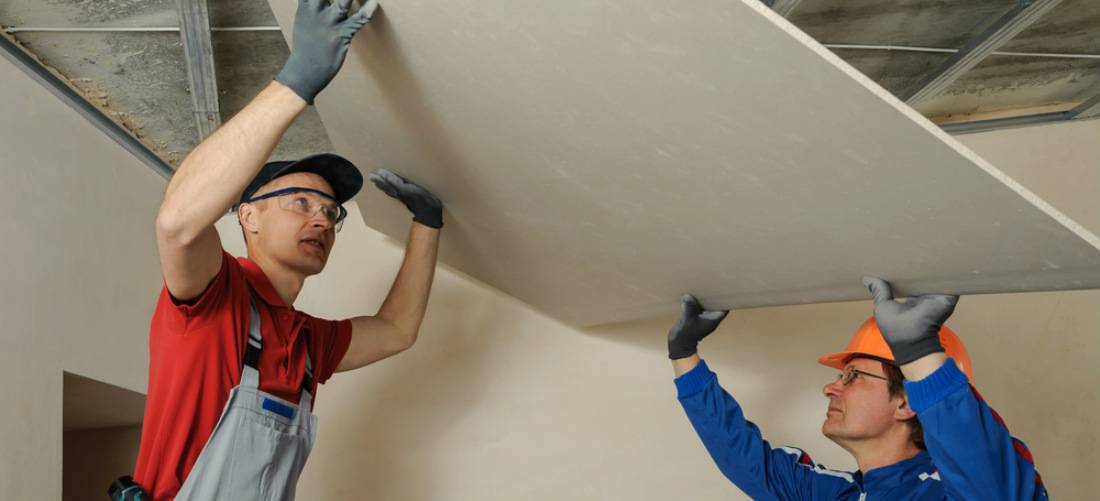 If you won't be finishing the attic separately, start fixing your garage's ventilation by installing vent chutes. These connect the soffit and roof ridge vents found in garages and allow you to install insulation and drywall along the ceiling. Hanging drywall while the soffits are still open to the rest of the room could cause moisture to damage the walls. Insulation should also be installed in between the studs of the walls. Garages with existing drywall require more work to insulate, but it is relatively easy when you are installing drywall for the first time. Investing in the materials with the highest insulation values will make it much easier to keep the space comfortable during the winter and summer.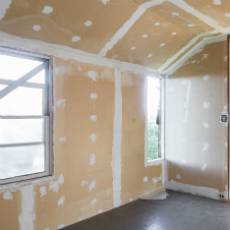 The doors and windows should also be finished and sealed before you add any drywall or other materials sensitive to moisture. Installing a layer of vapor barrier between the framing and the drywall will also protect the interior if there are any hard-to-spot leaks or cracks in the exterior wall. A thicker moisture barrier must be installed over the concrete foundation to keep moisture from soaking into the walls. This is required before any other flooring can be installed, so finishing the floor first provides you with protection for the drywall.
Complete any major changes you want to make to the room before having the drywall hung. Converted garages often have new outlets run or lighting fixtures wired. There's no reason to ask the electrician to cut the drywall and patch it again when you can have this work done before the finishing touches are applied. Even the best interior finishes can only hide a cut so well. Don't forget to consider adding walls or partitions as part of your residential remodeling project.
Large garages can often accommodate a small bathroom or kitchenette if properly divided into rooms. Transforming a garage into a more useful and comfortable indoor space is one of the most valuable residential renovations in which you can invest. A finished garage can serve as an in-law suite or a private place for reflection. If you handle the garage remodel drywalling carefully, you will still be able to park cars there once again when you no longer need it for living space. QualitySmith is ready to connect you with contractors experienced in turning garages into finished bedrooms, workshops, and offices.