An overview for the leading suppliers of composite and recycled-content gazebos
When it comes to additions, prefabricated composite and recycled-content gazebos can add value, beauty, and function to your home. By choosing a composite or recycled-content model, you can reduce the need for costly and time-consuming maintenance. Numerous suppliers offer prefabricated structures kits, so you have a wide range of options, sizes, and styles to choose from.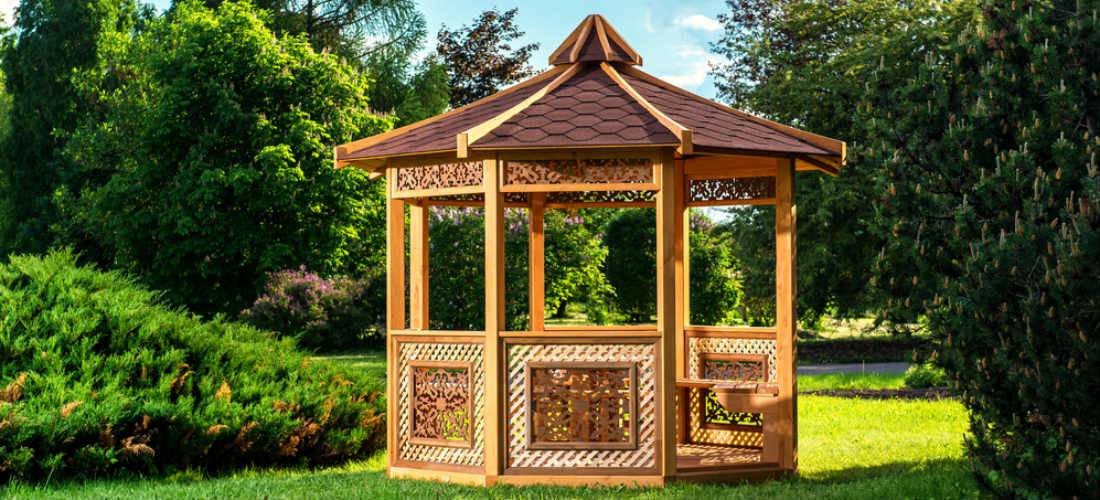 Eased Edges, a family business based in New Hampshire, offers numerous models of composite gazebos. The Maintenance Free line from Eased Edges is composed of fourteen models, each available in a range of sizes. The company usually assembles the pieces at the factory and delivers them to your home, but if you live in certain rural areas or places that are difficult to access, Eased Edges will deliver gazebo kits in pieces and assemble them on-site.
Most of the prefabricated gazebos at Eased Edges are designed in an ornate style, with decorative details that add a traditional feeling to yards, patios, or gardens.
Composite kits Eased Edges composite gazebo options:
Octagon standard
Octagon classic
Octagon deluxe
Octagon Victorian
Octagon elegant
Standard oval
Rectangle
Octagon pagoda
Rectangle pagoda
Oval mini pagoda
Standard oval pagoda
Oval
Octagon heritage
Victorian pagoda
Countryside Gazebos also offers composite gazebo kits and pre-assembled gazebos. A gazebo kit allows you to save money and create a fun family construction project. A pre-assembled gazebo, on the other hand, is easy and painless if you lack the time or the skills to construct the building yourself.
An approved builder will deliver the building, assemble it, and ensure that the construction process is error-free. The company advertises the fact that each gazebo part is made with composite materials, so you don't have to worry about decay, mildew, or insect damage.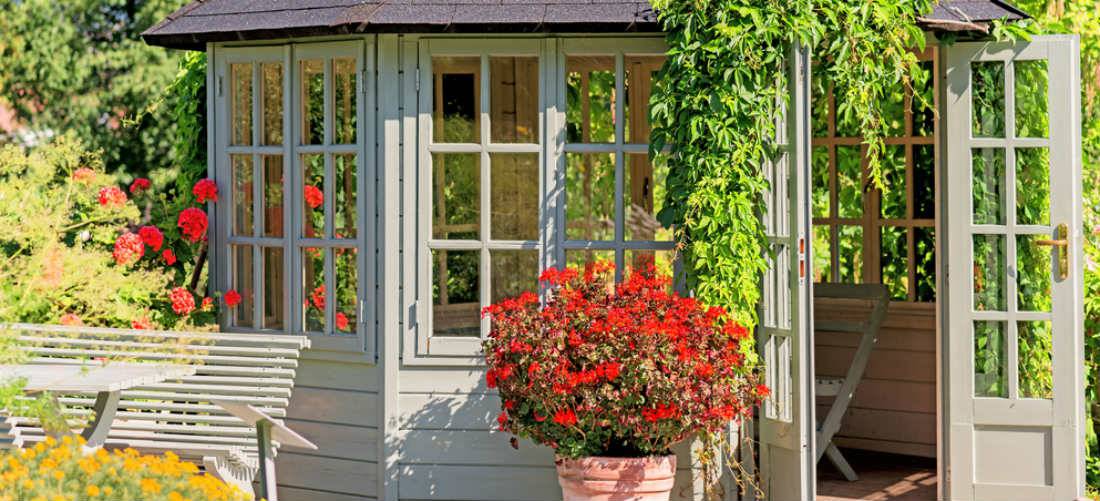 Advantages of Countryside Gazebos :
Frequent sales to save money on installation
Display model discounts
Professional installation option for all models
Made with composite materials
Resists rotting
If you are concerned with sustainable building, recycled-content gazebos can support your goals and add beauty to your home. None of the leading gazebo suppliers offer gazebos that are made entirely with recycled materials, but you can reduce your environmental impact by purchasing gazebos or gazebo kits that use some recycled content.
The easiest option is recycled-content flooring or decking, which is offered by many manufacturers. One of the most popular companies is MoistureShield, which prides itself on offering eco-friendly building materials.
Advantages of MoistureShield products:
Reduced lifetime cost
Saves energy
Reduces greenhouse gases
Fewer waste products
Uses recycled plastic materials
In most cases, composite kits are easier to find than recycled options. Composite models allow you to reduce your use of wood products without the expense of recycled gazebos. As you consider home additions, prefabricated composite and recycled-content structures can be a valuable and attractive option. With QualitySmith, you can read about leading suppliers and find opinions and reviews from actual customers.
Home Depot has an excellent selection for gazebos.