Get rid of the clutter in your life and relax by adding modular storage units to your home.
Add modular storage units to your home by Smath on Flickr. Modular storage units give homeowners multiple interior storage options, as you can easily expand them. From single cubes to extensive modular storage systems, this type of storage can help you get your home in order.
Personalized storage units
Take a more unique approach by having a contractor build customized storage units for your home. By doing so, you and the contractor can come up with some interesting designs. For instance, if you have a children's room or play room, the contractor could build star-shaped units, units based off animal silhouettes or similar.
A contractor could add modular storage units to those awkward nooks or crannies in your home, fitting them in just perfectly and giving you a chance to save space.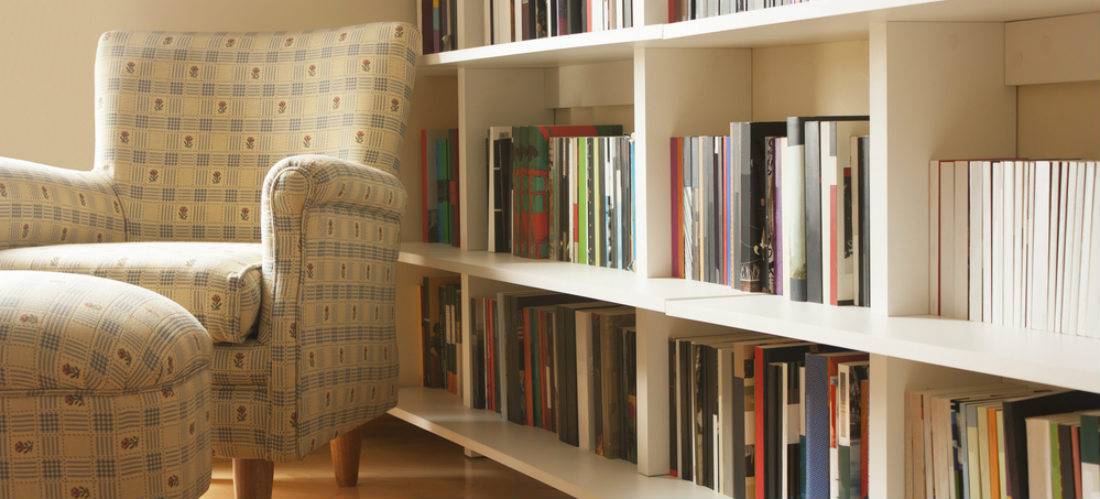 Creating built-ins may increase the value of your home too, or at least increase the pace at which it sells. Home buyers exam both wall space and storage space with critical eyes.
By working with a contractor, you'd also have a say in the type of wood used. Wood can be expensive. So this is a great way to controll costs and purchase something that will not only last longer, but will also contain less chemicals than a pre-made storage system. The latter could be a huge concern for those with toddlers at the teething stage.
A pro too of using a contractor is that it saves you time in the long run, since the contractor does all the running around and work.
Storage unit suppliers
Here's a roundup of leading interior modular storage unit suppliers:
Real Simple, noted for its magazine on home organization and management, offers modular storage systems that have multiple uses. One of the company's most versatile products is the split-top bench storage unit. This storage unit has a cushioned bench for seating as well as three storage cubes. The top of the bench opens up to reveal two hidden compartments for additional storage.
Real Simple also has cross-frame inserts, which allow users to divide their storage cubes to make it easier to store small items. This supplier's products are available at Bed Bath & Beyond.
South Shore store it open storage South Shore manufactures module storage units with modern finishes such as espresso and white. The company makes storage cubbies, storage units with doors, drawers, file cubes and modular storage bases. These products are available in major retailers such as Target and Staples.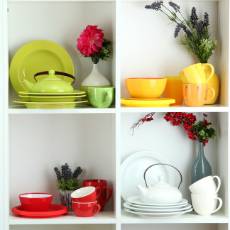 Foremost produces modular systems for interior storage in houses and apartments. These products are available in a variety of finishes, so it is easy to match them to existing furniture and paint colors. The products available include two-drawer cubes, corner cubes and a nine-in-one modular storage system. Foremost products are available at Stacks and Stacks.
Space Living manufactures modular storage systems using a variety of materials. The cedar cabinets and cubes create a traditional look. The modular living storage system is crafted from steel rods and plastic, giving it a modern look that would suit a dorm room or small apartment. These products are available at Linens N' Things and other retailers.
Stanley, a trusted manufacturer of tools, manufactures modular storage systems for garages. These storage systems are expandable, so they can accommodate a wide selection of tools and repair equipment. They are constructed of sturdy materials that hold up to use in extreme temperatures, making them ideal for most climates. These products also have a lifetime guarantee, giving homeowners peace of mind when spending money on garage storage solutions.
Organize It
All is another leading manufacturer of modular storage pieces. The company produces the Quadrant Collection, which includes storage cubes and drawers to make it easy to organize everything in your home.
Related reading:
Add interior storage to your home
Interior modular storage units for your home: an overview of options
Outdoor storage buildings: prefabricated, kits or build from scratch?
Whether you need a few cubes to contain your clothing collection or a large storage system to organize your entire home, proper installation will keep your family safe. If a system is not installed properly, it could tip over, putting children and pets at risk of serious injuries. The QualitySmith service can help you find a local contractor who has experience creating and installing storage systems in homes and apartments.
Before purchasing a system, research and imagine the types of interior modular storage units you'd like for your home. You may find your home would benefit from several units, and you need a hand.