A buying guide for prefabricated metal outdoor storage buildings
When it comes to backyard additions, prefabricated metal outdoor storage buildings are among the most useful. There really is no such thing as having too much storage, and this includes outside of your home. Whether you need to store holiday decorations, pool toys, lawn equipment or garden supplies, exterior storage systems can help you get organized.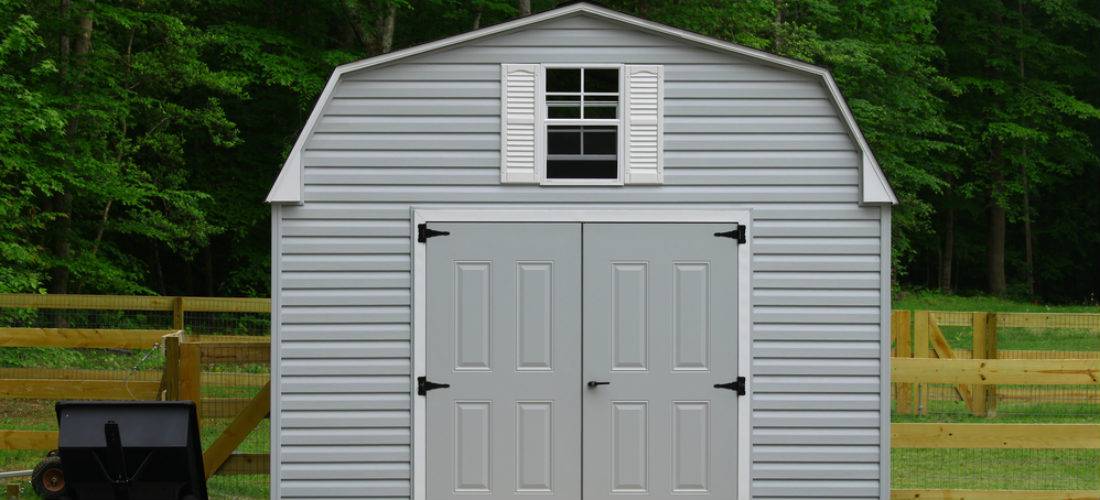 Arrow prefabricated metal outdoor storage buildings
Metal is an ideal material for use in building storage sheds because it is durable, long-lasting and resistant to many of the problems that are seen with other materials. For instance, metal will not warp or fade like vinyl. It will not rot and is not prone to insect damage like wood. Today's metal storage buildings are far superior to the cheap, structurally unsound buildings that were seen in the past.
There are a number of top-rated manufacturers of prefabricated metal outdoor storage buildings. From simple tool sheds and garden sheds to more complex storage buildings, you will find that the market has a lot of options to offer. Some of the leading suppliers of prefabricated outdoor storage sheds include Arrow, DuraMax, ABSCO, Craftsman, Aspect and Whitehall.
Most metal sheds are crafted from aluminum or galvanized steel that has been coated with a tough enamel finish that is baked onto the metal. Metal sheds come in a wide array of colors and offer many years of maintenance-free use.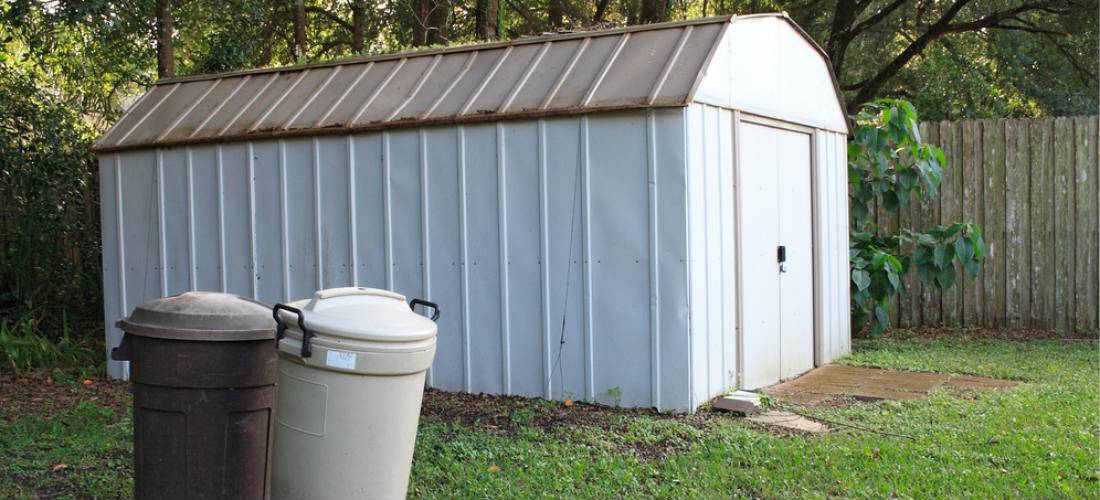 When choosing your metal shed, the following are some things you should consider:
Type. Prefabricated buildings are available in both ready-made, pre-cut kits and in pre-assembled formats. Which you choose should be based on whether or not you have the DIY skills needed to put the building up on your own or if you will need to hire someone to install it for you. QualitySmith is a great source for finding an installer for your outdoor building.
Size. How big do you need your building to be? Obviously, you will want the building to be small enough to fit into the space you have allotted and large enough to adequately meet the storage needs you have. You should also, if possible, buy a storage building that is large enough to meet future needs you might have later on down the road.
Price. As a general rule, you get what you pay for when buying metal storage sheds. If premium materials are used in the construction of a storage building, you can plan on paying more. Inversely, if low-quality materials are used in its construction, it will be more moderately priced.
Retailer . Where you buy your metal storage building is important. Some retailers offer better prices, longer warranties and other perks for shopping with them. Some top retailers include Sears, Home Depot, Lowe's, Costco and Menard's.
One of the best backyard additions, prefabricated metal outdoor storage buildings, can provide the right level of storage for your particular needs.