A guide to prefabricated outdoor vinyl storage buildings
If you're looking to create an outdoor storage space on your property, a storage shed is a practical solution. Prefabricated outdoor vinyl storage buildings are a great way to create attractive storage options on your property. Read on to find out more about prefabricated vinyl storage sheds and leading suppliers.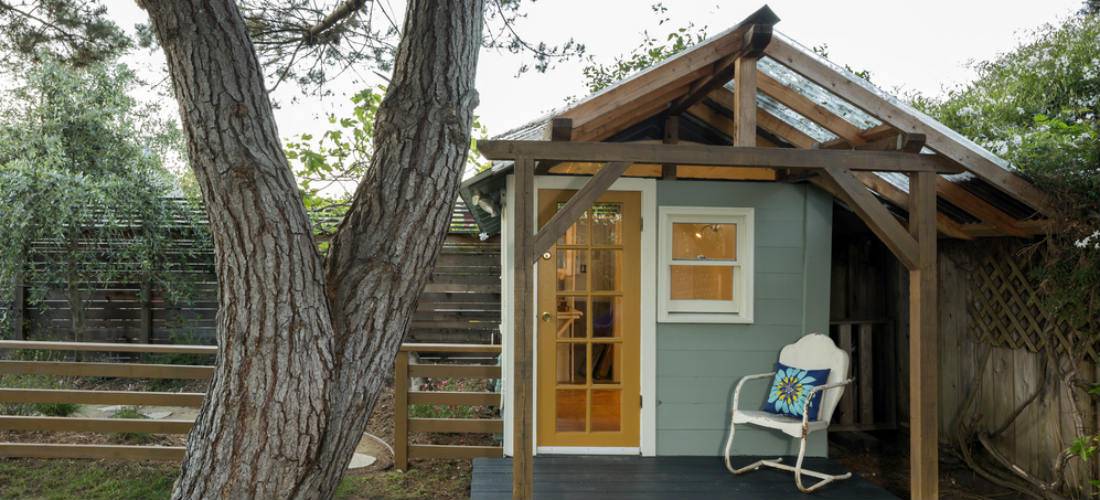 Arrow prefabricated outdoor vinyl storage buildings
Milford Vinyl plastic is extremely rugged and durable, making it the ideal material for an outdoor shed. The fact that it's practically maintenance free means that it's a great choice for people that are constantly on the go and don't have a lot of time for upkeep. Prefab vinyl sheds are able to resist moisture, mildew and mold, making them ideal for areas that get a lot of rain and humidity. They're also able to withstand the damage that comes from insect infestations.
Words like "vinyl" and "plastic" may lead you to believe that all vinyl sheds have a boring industrial facade, but the opposite is actually true. Vinyl sheds come in a wide variety of designs and have a varied selection of features depending on the manufacturer. Below are some of the more popular prefabricated vinyl shed suppliers and some of the products they sell.
Arrow is a very popular provider of vinyl sheds. It has several shed options, including the Homestead, the Dallas, the Milford, the Northfield and the Sheridan. The sizes within each model category range anywhere from 8' x 6' to 10' x 14'.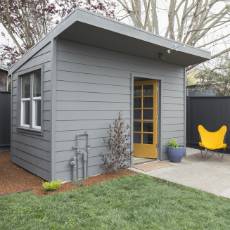 The Dallas is an attractive, two-toned shed with horizontal siding. It's got a high gabled roof that gives you plenty of headroom. It's made from vinyl-coated, electro-galvanized steel. The Sheridan has a barn-style design with a spacious roof, and it's easy to assemble.
Lancaster Direct Sheds is another popular shed company. Its sheds resemble tiny, attractive cottages, so the sheds will look less like storage rooms and more like tiny second homes on your property. The sheds are soundly constructed and made out of top-of-the-line materials. The vinyl siding sections are two-ply in order to help the sheds withstand strong winds.
The company offers several models, including the Cape, the Cottage, the New Jersey and the Classic. The Cape has a very steep roof pitch, making it ideal for additional uses, including as a sleeping space. The Classic looks like an authentic New England cottage, with high roof peaks and substantial roof overhangs. All models can be updated with extra features as needed.
Duramax is another extremely popular prefabricated vinyl shed manufacturer. Its sheds are built to be strong and low maintenance. They won't rust, fade, dent or get mildew. They're wind-tested to withstand winds of up to 115 miles per hour and can handle a little over twenty pounds per square feet of snow.
If you're in the market for a shed, check out sites like QualitySmith  for answers to many of your questions. When thinking of outdoor home additions, prefabricated outdoor vinyl storage buildings could be the solution that you're looking for. Think of the design style that would work best with your outdoor space, then speak with a contractor for further information.