A guide on prefabricated wooden outdoor storage buildings, including suppliers and costs
A wide variety of prefabricated outdoor storage sheds are available to meet your various storage needs. Prefabricated outdoor wooden storage buildings come in different makes, models, styles and materials. These buildings can be used as garden sheds, tool sheds or storage sheds.
More than 100 manufacturers supply prefabricated outdoor storage sheds to the market. A significant number of these products are made out of vinyl, while only some styles are wood-based. The four most prevalent manufacturers of prefabricated wooden outdoor storage buildings are Best Barns, Handy Home Products, Arrow and Suncast.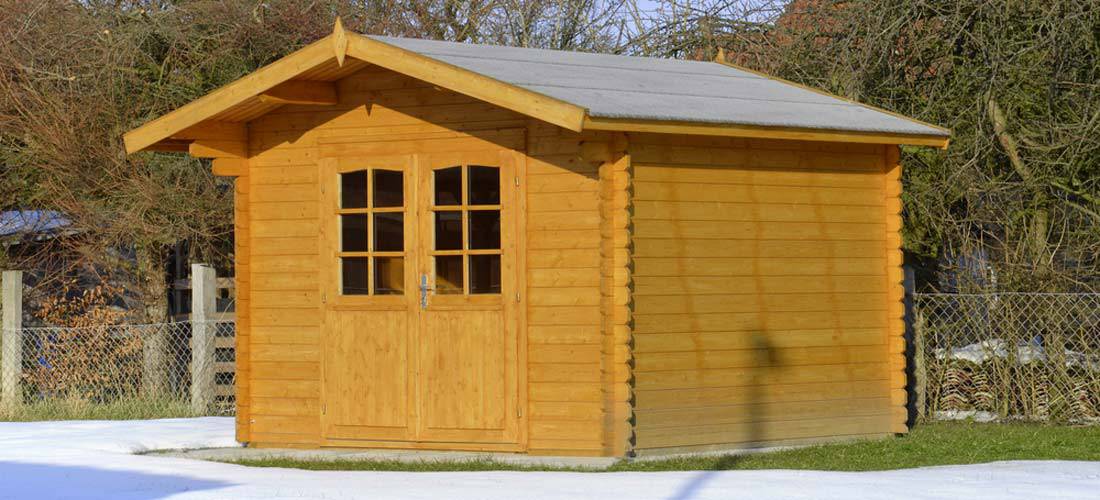 Best Barns' South Dakota prefabricated wooden outdoor storage buildings
Best Barns offers more than 150 wooden prefabricated outdoor storage sheds in a variety of sizes, makes and models. One of Best Barns' top sellers is the Best Barns Millcreek 12' x 20' wood storage shed kit, which costs around $3,195.00 (depending on your location). This shed is a standalone structure that is about the size of a small guesthouse cottage. All of Best Barns' wooden sheds come with a 15-year lifetime limited warranty.
Handy Home Products offers more than 80 different exterior storage system styles. Unlike Best Barns products, Handy Home Products' wooden sheds have a more simple box-like design. Handy Home Products' highest-rated wooden storage shed is the Handy Home Products Majestic 8' x 12' wood storage shed, which on average costs $899.
Arrow offers a unique type of storage building that has a wooden exterior and steel-reinforced interior. The style is a classic design and is virtually the same for all exterior storage buildings that Arrow offers. The Arrow Woodhaven 10' x 9' steel storage building for about $749.00 is a top seller featuring the exterior look of wood with a steel interior.
Unlike Arrow's steel-reinforced wooden storage sheds, Suncast offers sheds made out of a cedar and resin composite material. One of Suncast's highest rated sheds is the 8' x 8' cedar and resin hybrid storage shed, which costs close to $2,000.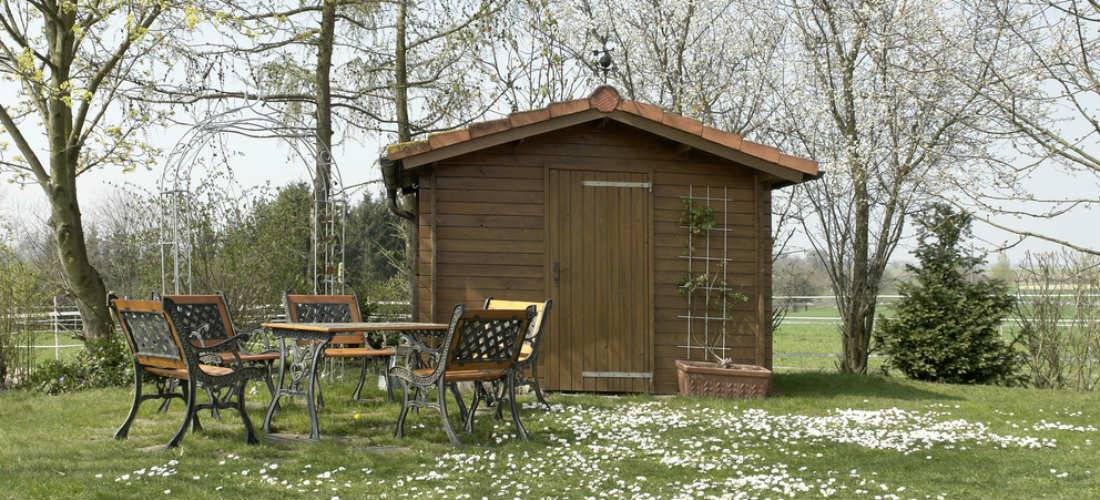 All of these wooden prefabricated outdoor storage units come with limited lifetime warranties. Best Barns offers the widest selection of wooden sheds, while Arrow offers more unique sheds made of both steel and wood. Similarly, Suncast wooden sheds are made out of a resin-cedar composite. Both Arrow and Suncast products are preferable for those desiring a wood-look exterior with a more contemporary composition. Handy Home's storage systems are best for those looking for an inexpensive classic wood design.
Prefabricated wooden outdoor storage systems come in a variety of makes, models, styles and materials. Any choice will increase the value of your home as well as the quality of your life. Deciding which prefabricated outdoor wooden storage buildings you will purchase is no easy task. Once you have decided which product you will purchase, QualitySmith can put you in contact with a professional contractor to assist in the installation process.