Tips and advice for turning your garage into a home theater
Some of the most commonly underutilized spaces in a home are garages. Home theaters can be the perfect way to turn unused space into a functional, comfortable area. If your home is not big enough to hold large gatherings, turning the garage into a home theater can create the perfect spot for parties and family evenings. Although the standard cement block garage is not the ideal theater setup, you can take steps to turn it into a comfortable area for watching movies or the big game.
When it comes to converting your garage into a theater room, one of the biggest obstacles you will encounter is flooring. Many garages are made with cement and other hard surfaces that reflect sound, making it difficult to achieve a great audio system. The first step in overcoming the problem is to cover your cement spaces. If the walls are made with cement blocks, you can cover them with drywall, insulate them, and add sound panels.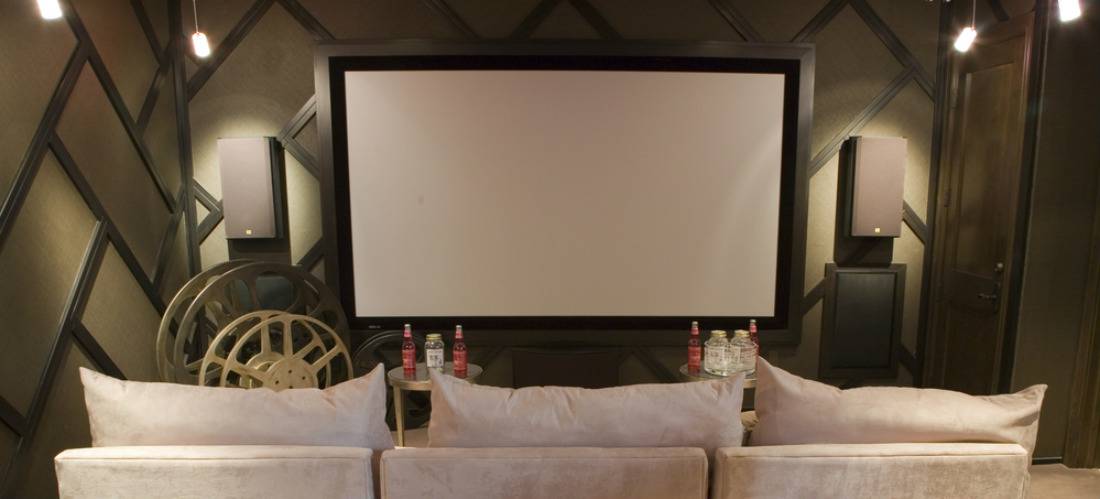 Garage home entertainment
Essential finishing materials for garages:
Insulating board to cover existing floor
Thick mat for the floor
Plush carpet for comfort and sound
Insulation for the walls
Wall covering
Sound panels for extra efficiency
Ceiling covering for acoustics
Finished garages make the best home theaters because they add comfort and create a pleasant aesthetic. Once you've finished all of the necessary residential renovations, you can install equipment like stereo systems, Blu-ray systems, and wireless surround sound systems. The equipment you choose will largely depend on the size of your garage, your budget, and the structural considerations. If your walls will not support a large, heavy television, you might be better off installing a pull-down screen.
Garage home theater equipment options:
Surround sound systems
Televisions or pull-down screens
In-wall wiring
Built-in refrigerators and microwaves
Recessed lighting
Another obstacle that many homeowners encounter is energy efficiency. Traditional garage man-caves are not focused on heat and comfort, but on functionality. If you plan to invite friends and family into your garage theater, you will probably need to undertake a certain amount of residential remodeling.
The biggest energy issue in a garage is the door, which isn't usually designed with an air seal. If you plan to open the garage door during warm months or to use the room as a party space, your options are more limited, as you will not be able to sacrifice door functions. In most cases, you won't need a permit unless you plan to expand the garage's footprint.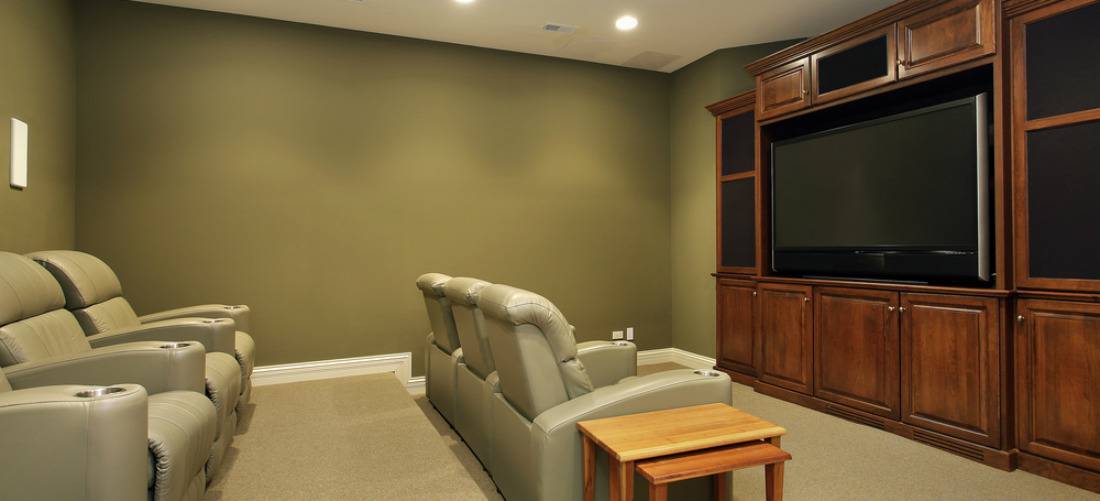 Garage door conversion options:
Wall in the garage
Interior expansion
Acoustic panels for door interior
Insulation strips on edges
The garage conversion process can often take a considerable amount of time and money, but the end result offers many hours of entertainment. Whether you're planning to create a formal theater or a casual space for close friends and family, it is helpful to build a knowledge base about garages.
QualitySmith can help you find the retailers and contractors that will provide for your individual remodeling needs. Home theaters require planning, and having a preconceived image will make the process easier and more fun.
Check out Best Buy for ideas on home theater equipment worth moving your car for.