A guide to the leading suppliers of prefabricated metal gazebos
A gazebo can add an old-fashioned touch to your outdoor entertaining space. Just imagine the looks on your friends' faces when you invite them over for a barbecue served under your own gazebo. Prefabricated metal gazebos are a good option because you don't need to fumble around with tools when setting up the additions in your yard.
A gazebo is essentially a small structure with a slightly pitched roof and space inside. While many people think of wood models, metal structures have a number of benefits over wood.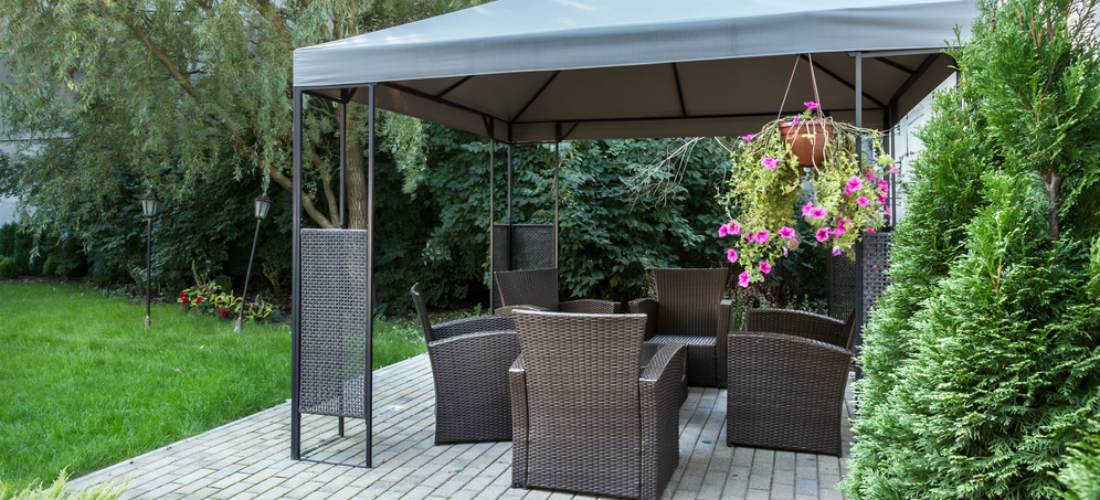 Wood can sometimes develop stains and damage from exposure to wind and other outdoor elements, and the wood can also splinter or break from regular use. Metal can withstand pressure from the elements, and some manufacturers even add a special coating to the metal to keep the paint from peeling and the metal from rusting.
There are a number of designers and manufacturers offering metal gazebos. When purchasing one for your own use, you should look at both the manufacturers and the suppliers. Many manufacturers only sell the products wholesale to specific companies, and those companies act as the supplier of the products.
Nearly every home improvement store in the country sells these products, including Lowe's, Menards and the Home Depot. Sears, Walmart, Target and other stores that sell outdoor products also offer prefabricated gazebos.
Toscano is one of the leading manufacturers of gazebos. Designed for use on patios, decks and lawns; the products range from simple designs that feature a bench for two to larger designs that can hold up to six people.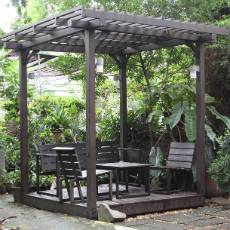 Bond Manufacturing also creates several metal gazebos, and the larger gazebos come with a canopy that blocks out wind and rain and have enough room for picnic table or patio furniture. You can also find some gazebo kits from Handy Home Products, which feature a combination of wood and metal pieces.
Arrow and King Canopy create some basic gazebo kits that snap together in a few minutes. The gazebos typically feature metal rods that fit together to create the frame and a fabric or canvas canopy that fits over the top.
These small metal gazebos are perfect for keeping your lawnmower or other objects protected from the rain, and some designs are even large enough to store your car. The gazebos are also lightweight enough to transport from your home to campgrounds and other areas for partying and entertaining with friends.
There are hundreds of different gazebos on the market, and QualitySmith will help you choose the right one for your home. Whether you need one you can travel with or you prefer something a little more stable, QualitySmith will match you with the resources you need to make your decision. Building additions onto your home isn't always easy, but prefabricated metal gazebos will give you the extra space you need in just a few minutes.