Whether your attic is finished or not, don't despair. Attic shelving systems can be made for any home.
Add attic shelving systems to your home. Remodeling an attic area is a step that a lot of homeowners are afraid to take, even if they just want to add attic shelving systems. When we think of attics, we often think of spider webs, stray critters and thick heat. Rarely do we envision our attics as quiet places to relax or even an organized room in our homes. Many people do not realize how easy it can be to add shelving to their attics. To decide for yourself, take a closer look at what options may be available to you.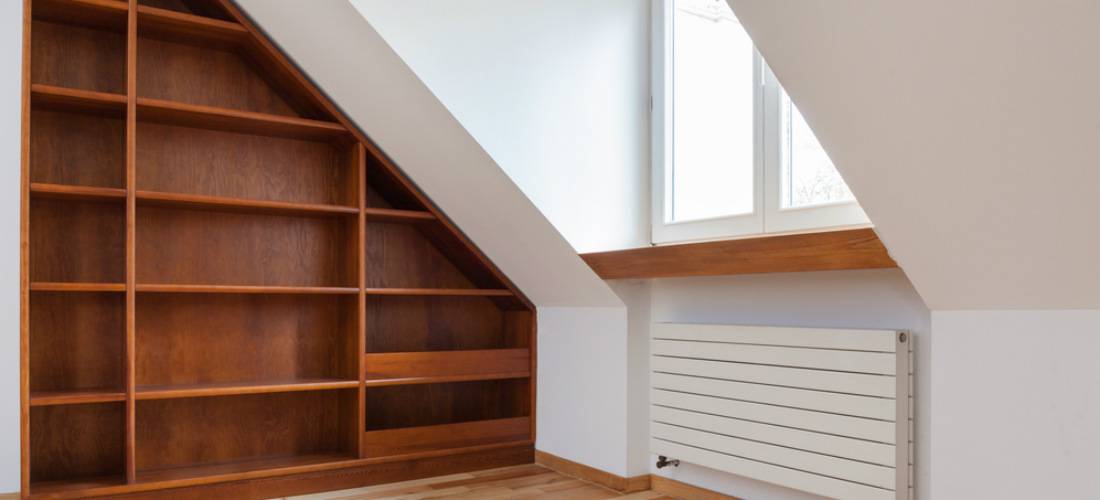 Attic shelving basics
Once they get into the project, most homeowners do not find designing and installing attic shelving to be a difficult task. While it can seem difficult, because the walls of attics generally start to slope at a low point, it doesn't have to be. The most successful designs are those that revolve around building a shelf foundation that fits between the attic's trusses. This gives the room more space and provides great support for the shelves.
Products and costs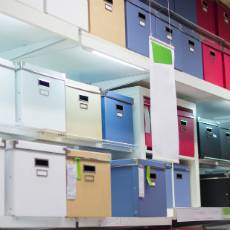 Most people who choose to remodel their attics by adding shelving tend to make it into a do-it-yourself project. Even most attic shelving kits require the homeowner to do the installation. Hiring someone can be costly, and doing the job yourself can be simple.
Attic storage units from IKEA Or it can be the exact opposite if you don't have the time or the skills to put into the home project. If that's the case, save yourself the hassle and hire a contractor. The pro of going with a contractor too is that they'll be up to date on city codes and such.
Attic shelving kits generally start around $150, but can run higher or lower. It all depends on where you shop and what materials are included with the kit. When you purchase your own materials and design your shelves yourself, you can significantly cut your costs. You can purchase all of the materials from your local hardware or home improvement store. You have the option to make your purchase online. Or describe what you envision to a contractor, and they'll handle it for you.
Shelving for finished attics
If you want to add shelves to your finished attic, your choices increase. You don't have to only consider shelving that will fit between your attic trusses, because, in most cases, the trusses are already covered by drywall. This gives you the option to choose pretty much any type of shelving you'd use anywhere else in your house. Short freestanding shelves are a popular choice among people who are remodeling their finished attics.
If you are trying to decide on whether or not to add shelving to your attic, it can take some thought. Attic shelving can be beneficial whether your attic is finished or not. If you want to delegate the home improvement project, use QualitySmith to connect with area contractors for free quotes.