Cosmos vs TUFF SHED: A guide to choosing the right prefabricated vinyl outdoor storage building
Garden sheds and tool sheds are very useful for storing lawn furniture, swimming pool equipment, automotive tools and other items that you typically use outdoors or in your garage. Before making a purchase, make a Cosmos vs. TUFF SHED prefabricated vinyl outdoor storage buildings comparison to determine which company produces a model that has all the features you need.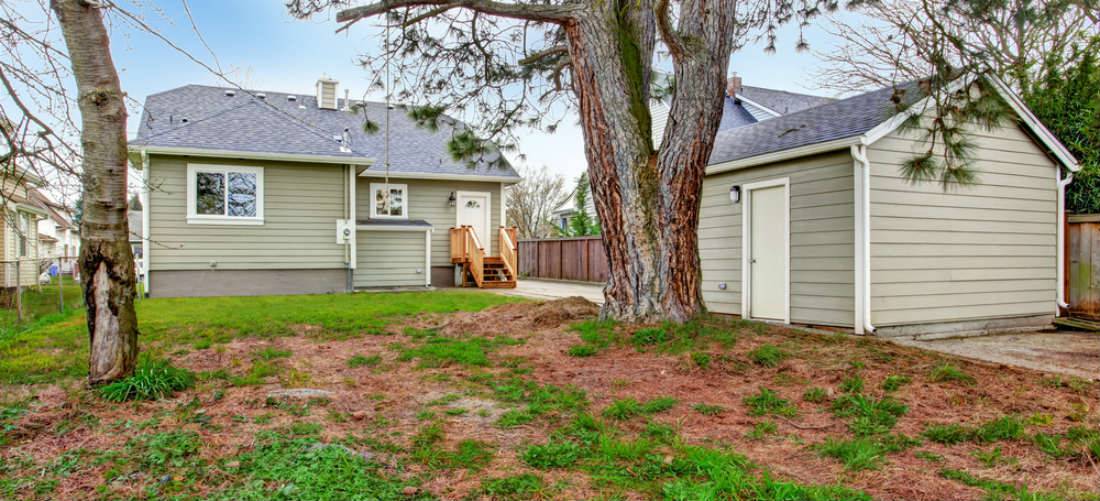 Cosmos prefabricated vinyl sheds
Cosmos produces two exterior storage systems. One measures 5 feet wide by 7 feet deep. The other measures 8 feet wide by 6 feet deep. These fire-retardant storage sheds are ideal for areas that are prone to hot, dry weather. They have double walls that feature a honeycomb design, which enhances the appearance of any landscape and helps hide any dirt or debris that happens to accumulate before you have a chance to clean the sheds. Their fade-resistant UV coating protects the siding from the damage that can occur with long-term exposure to the sun.
If you live in an area with frequent hurricanes or tornadoes, you can rest easy knowing that Cosmos sheds have a wind rating of up to 110 miles per hour. Homeowners in cold climates will be glad to know that these sheds have a snow load rating of 25 pounds per square foot. Because these sheds are portable, you do not have to keep them in the same location year after year. You can disassemble your shed and move it to a different area.
There are two major disadvantages to these sheds. One is that there is no floor included with either model, so you must have a level base made out of concrete or wood. The other is that replacement parts are not available, so you may have to replace the entire shed if it sustains severe damage.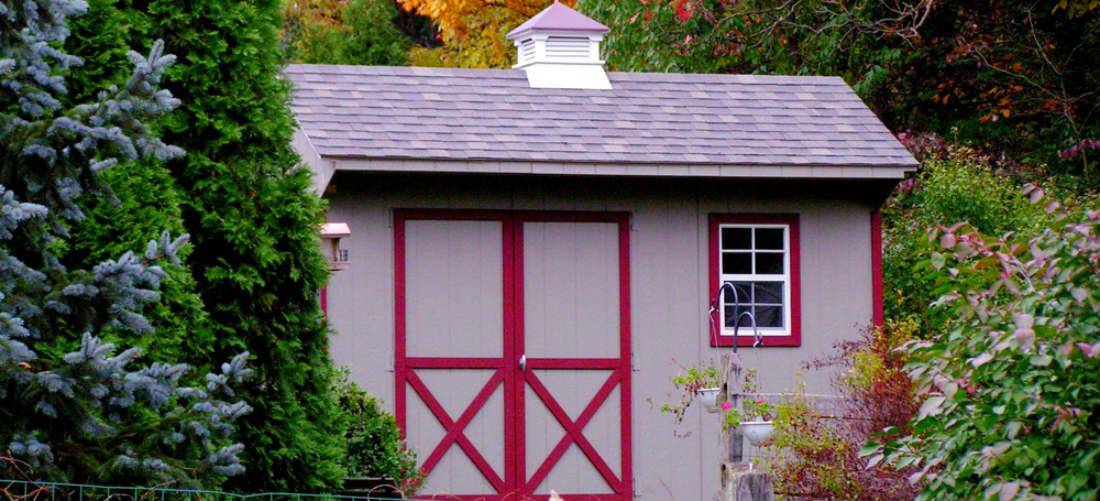 TUFF SHED prefabricated vinyl shed
TUFF SHED produces prefabricated outdoor vinyl storage buildings in barn, lean-to and ranch styles. As their description indicates, the barn-style sheds mimic the look of a traditional barn. The ranch-style sheds look like miniature versions of ranch homes. The lean-to sheds are prefabricated outdoor storage buildings that are ideal for storing tools and lawn equipment. TUFF SHED manufactures the following
TUFF SHED prefabricated sheds models:
Garden Hutch
Premier
Garden Ranch
Premier Ranch
Premier Tall Ranch
Premier PRO Ranch
Premier PRO Tall Ranch
Garden Tall Barn
Premier Tall Barn
Premier PRO Tall Barn
The tall models have extra-high interior walls, so there is plenty of room for walking around or working. This means you can use one of these sheds as a workshop. One of the best features of TUFF SHED's prefabricated outdoor storage sheds is that they are available in 24 siding colors and several shingle colors. You can choose the colors that match your home and avoid having a shed that clashes with the color of your home's siding or trim.
When you purchase a vinyl storage shed, make sure you are buying a product that lasts for many years. To achieve this, proper assembly and installation are a must. Use the QualitySmith service to find an experienced professional to help you with this project. Then conduct a Cosmos vs. TUFF SHED prefabricated vinyl outdoor storage buildings comparison so that you make the best decision when purchasing your shed.