Modular garage storage unit suppliers include Safco, Sterilite and Whitmor.
Modular garage storage unit suppliers create a variety of different shapes and sizes to accommodate the needs of almost any hobbyists, enthusiasts, weekend warriors or professionals working out of their garages.
Modular garage storage unit suppliers
These interior storage units can hold tools, unfinished works and many other parts of projects important to those working out of their garages.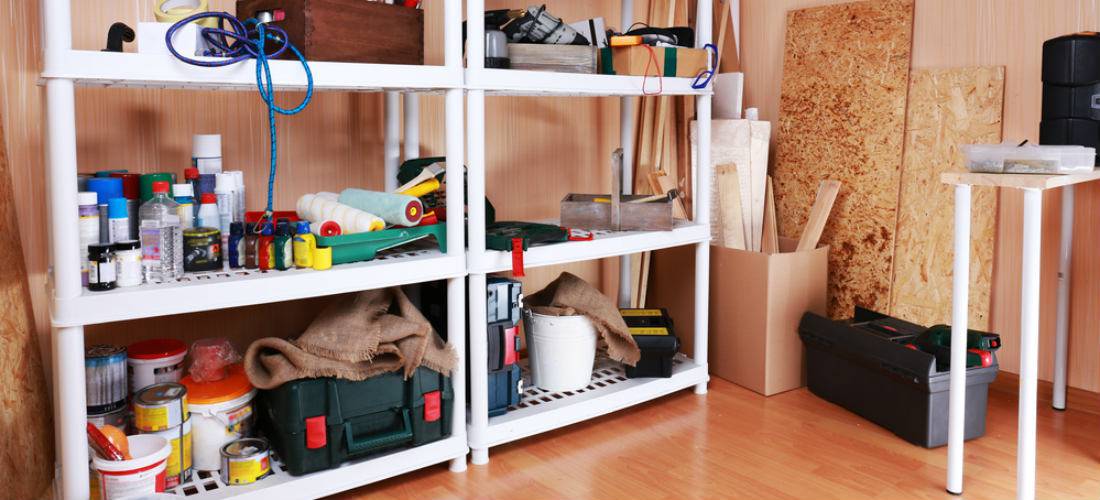 Garage storage is important for families as well as handymen, providing an extra place to keep items rarely used or for seasonal occasions. The basic differences between three leading brands "Safco, Sterilite and Whitmor" come down to their construction materials and design choices. The choice of materials and design elements is very important to the overall usefulness of modular storage systems.
Garage storage units have come a long way since their creation as impromptu designs by handymen, and QualitySmith can help you find the right unit to suit your needs
Whitmor Manufacturing creates lightweight and quickly assembled storage units that make a great choice for light tools, such as measuring devices, or paper materials. The interlocking cages allow you to easily view any contents held inside and quickly sort through materials to find exactly what you're looking for.
Whitmor garage storage units:
Snap together quickly and easily.
Come in a variety of colors and sizes.
Are lightweight and easy to move.
Are inexpensive when compared to heavier materials.
There are drawbacks to the lightweight wire construction, however. The units are not as sturdy as those made of wood or plastic. And heavier tools or objects set inside may cause the units to lean or snap from their frames.
Sterilite manufactures storage units for garages that allow for heavier materials and more secure storage. Their primary construction material is plastic, which can hold liquids and protect from leaks as well as storing tools or paperwork. Plastic drawers allow you to easily peer inside to find what you need, and the modular units stack on top of one another or side-by-side to create larger storage areas.
Sterilite storage options:
Come in a variety of shapes and sizes.
Easily stack or hook together to create larger units.
Include shelving as well as drawer options.
May have casters or rollers that allow even greater movement.
Plastic construction materials are often more costly than wire meshes, but can more easily hold smaller items without fear of them falling through or causing the structure to lean. They may not, however, easily withstand heavy-duty use or hold heavier items.
Safco manufactures wooden modular storage units, which are able to hold heavier items securely. Heavy-duty shelves, drawers and other units resist leaning and keep items safe.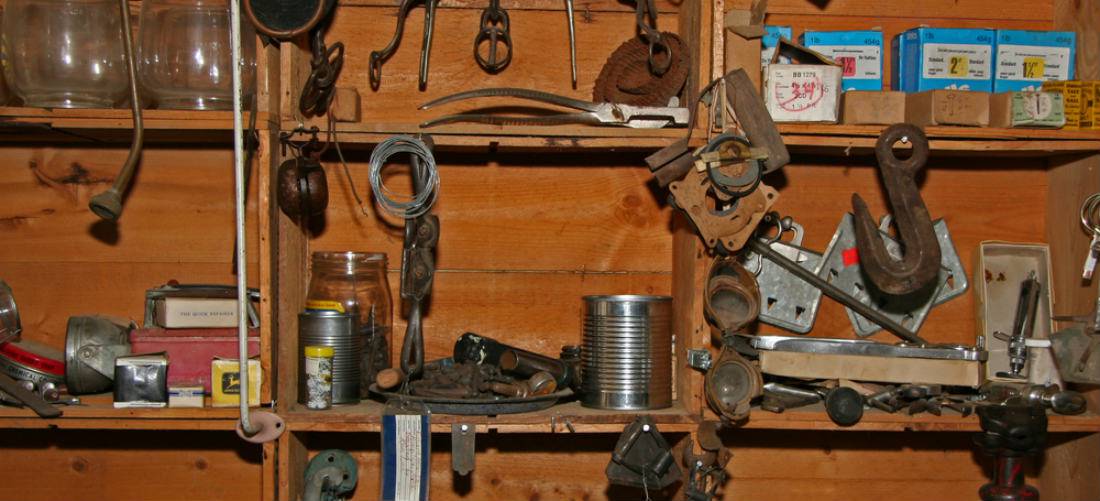 Safco units:
Offer both cabinet and shelf-style design choices.
Come with quality hardwood construction.
Offer a variety of wood finishes.
May combine design choices in a single unit.
Wooden units do not allow for clear sides or drawers, making searching for a tool or object more difficult. Also, they may be the most expensive of common storage units due to the cost of wood as opposed to plastic or wire mesh. Additionally, they may not snap or hook together, but rather rely on the weight of the wood to stay in place.
Taking into consideration the design choices and construction materials available, it should be possible to make the best choice for the projects you wish to attempt at home. Going ahead with adding modular garage units can make future work easier and quicker through organization and storage. Keep in mind:
Wooden construction looks very nice and can hold heavy duty materials, but can be more expensive.
Wire mesh units easily hold lightweight items and are inexpensive, but cannot withstand heavy weights.
Plastic options balance the two, but may not have the heavy-duty nature of wood or the convenience of lighter materials.
The choice of modular garage storage unit suppliers is a major consideration when you're looking to outfit your garage for future work, and the right choice can make a big difference.