Too much clutter or is someone returning home to the nest? Attic modular storage unit additions may be the answer.
So you have finally decided to use that old attic for storage, but you aren't exactly sure what options are available. Although you have many options for turning that dusty corner of your home into a storage paradise, attic modular storage unit additions are typically the best choice.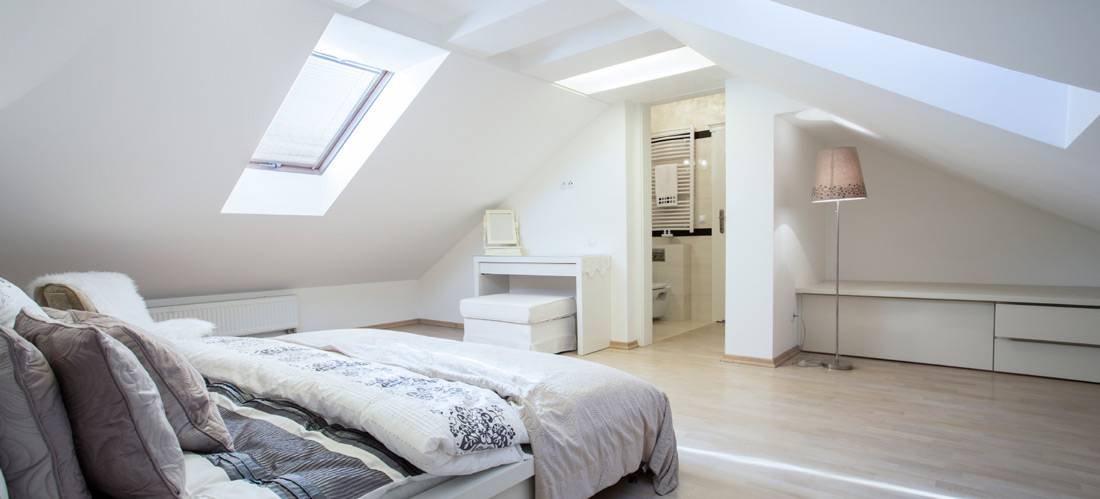 Trac Plus Easy Access Storage System Modular storage units are easy to install and can generally store a large number of household items. Apart from being efficient, they are also fairly inexpensive. If you are looking to store just a few items with a simpler system, you can choose a less time-consuming option.
Installing or creating attic storage is a common practice among American homeowners and is typically done to avoid clutter in the home's living areas. It is also a better option for storing delicate seasonal items, which can decay or rot in areas of high moisture or humidity. Attics are generally very dry and well insulated, which naturally makes them a good choice for converting into interior storage.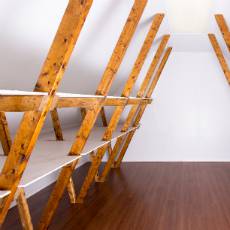 A modular storage addition is a great idea for finished attics. You typically need to be able to enter the attic to access the unit, which isn't always easy due to the tight spaces in some attics. Although many prefabricated products are available, you may choose to build your own storage unit. Building your own unit can be a fun and creative project, but it will typically take some carpentry skills and a bit of technical knowledge.
If you have a small attic, you might want to consider installing a track unit, such as the Attic Trac Plus Easy Access Storage System. These track systems allows you to easily glide your boxes or items back and forth. It enables you to retrieve items without ever completely entering the attic. Additionally, you can install multiple rails going in different directions, which will maximize your storage capacity.
Before you decide to purchase materials or products for your attic, you should carefully consider using a contractor to help with the installation process. Some attics are very easy to access, and installing something personally shouldn't be too difficult, but smaller spaces may require the skills of a professional.
Before you hire a professional to assist you with a project, always make sure to look at his or her insurance and ask for a list of references. Check QualitySmith if you need help finding a local contractor.
If you are in the middle of a clutter calamity, you might want to invest in a storage addition for your existing attic. Although there are many options available, attic modular storage unit additions are an inexpensive and durable alternative to storing your valuable items. Avoid the mess by investing in a storage unit today.