An overview of the prices, pros and cons to determine if composite siding is right for your home
When it comes to choosing siding for your home, you want to find a product that gives you the best value for your money and looks good on your house. Composite siding is a popular material, and composite siding prices compare favorably with other types of siding. Because siding is the envelope that protects your home's structure, it's important to choose a material that will protect it against the elements and will last a long time.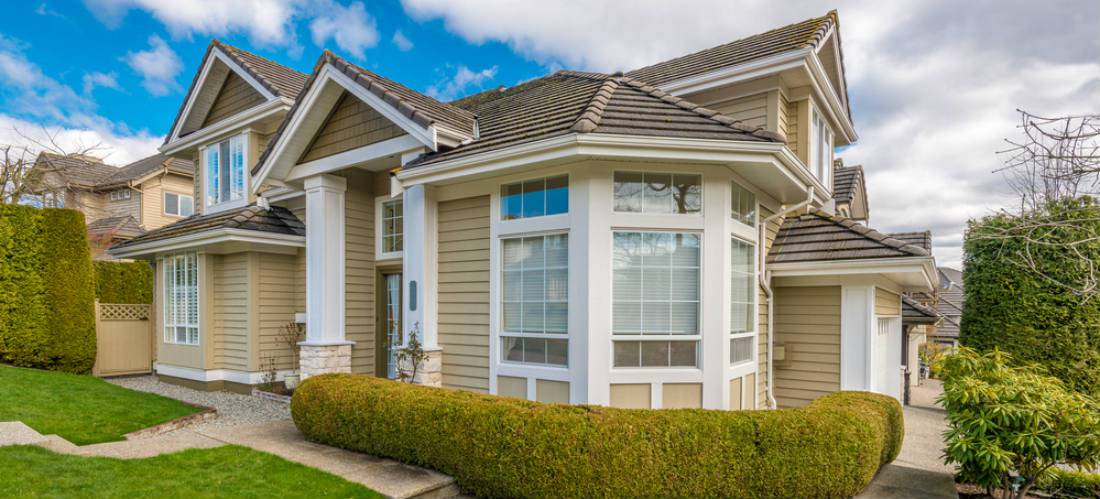 Composite siding
There is some confusion as to what constitutes a composite siding material. Two types of siding, oriented strand board and fiber-cement board, fall into the category of composite siding. However, since the term composite just means a mixture of components, new composite sidings made of other materials have recently come on the market. These include a wood-polymer composite and a granular stone-polymer composite.
Composite siding pros and cons are mainly determined by the different materials in the composite. Oriented strand board is made of wood by-products such as shredded wood or sawdust held together by a bonding agent.
Composite siding is:
Susceptible to damage by moisture and mold.
Less expensive than wood.
Often made to resemble wood siding or shakes.
Fiber-cement board is made from cellulose fibers, sand and Portland cement.
Fiber-cement is:
More resistant to fire, termites and water damage than either wood or OSB.
More expensive than oriented strand board but less expensive than wood.
Extremely durable and long lasting.
Comes in many different colors and finishes.
Very heavy and difficult to install.
Produces dust when the product is cut during installation that can be harmful.
Both wood-polymer composite, which is made of wood fibers and PVC plastic, and granular stone-polymer composite share these pros and cons:
Must be installed by professionals.
More resistant to fire, termites and water damage than either wood, OSB or fiber-cement board.
Less expensive than wood but more expensive than oriented strand board or fiber-cement board.
More impact resistant than fiber-cement board.
When choosing a siding for your house, carefully consider the color and finish. This product will be on your home for years to come, so you want to be sure it will be attractive as well as functional. You can keep composite siding costs down by installing it yourself. OSB would be a better choice for a do-it-yourself project than cement board as it is easier and safer to install.
If you choose cement board or either of the polymer composites for your house, you should consider using a contractor who installs composite siding. A siding contractor can give you an estimate of the cost of installing any type of composite siding. The resources on QualitySmith can help you find contractors to give you siding estimates and compare composite siding prices. Whichever type of siding you choose, renewing the exterior of your home will increase your comfort and preserve the value of your house for years to come.