A kitchen backsplash is the wall covering between the counter and the cabinets. It protects against food bits and greasy oil being splattered while cooking.
Not only does the kitchen backsplash protect your walls, but it also makes your kitchen look more attractive. And when compared to a painted wall or wallpaper, backsplashes are easier to clean and maintain, therefore more hygienic – something that should be a top consideration in your kitchen.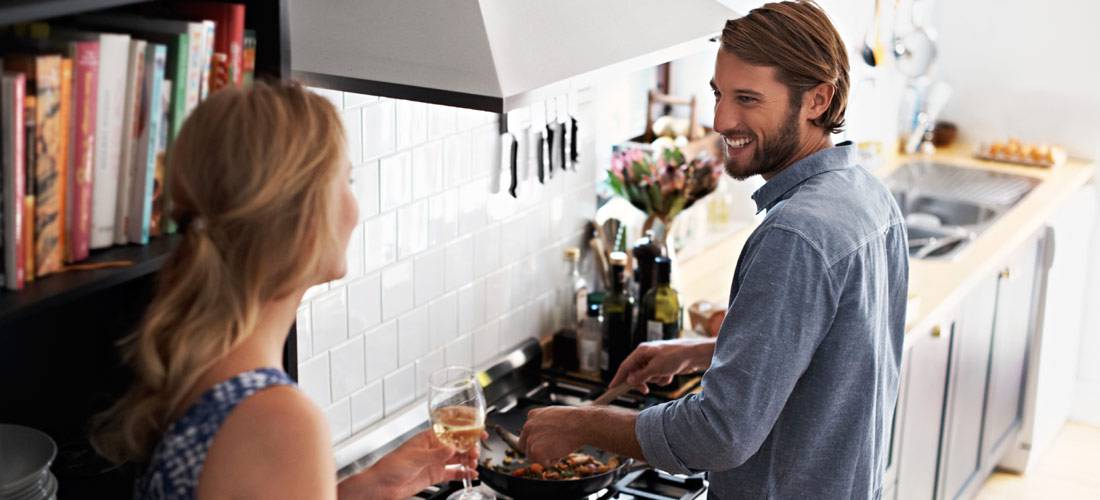 There are many different choices and designs of kitchen backsplashes to choose from. But here are some important reasons why you need a kitchen backsplash in the heart of the home.
No matter what you use for your materials, a kitchen backsplash will protect the wall behind your sinks and counters from hard-to-clean grease and stains from all the food preparation and cooking being done in the kitchen.
Protecting your kitchen walls from water damage is another important reason why a backsplash is a necessity. Having a backsplash installed will prevent serious mildew problems and structural issues that go along with it.
It is very easy to clean. And the best material to choose for a virtually maintenance-free backsplash is stainless steel. It just needs hot water, sponge and cleansing soap and you're good to go! Because your kitchen backsplash can protect your walls from food debris and dirt, it can go a long way in preventing pests, a big no-no in the kitchen.
The backsplash can be the singular focal point in the kitchen. It is one of the simple ways to express a homeowner's sense of character and originality. You can design your backsplash to fit in or complement with the space's existing decorating scheme or you can choose it to be a colorful and avant-garde accent. Make sure to choose a material and color that won't clash with your countertops.
Its color, texture and aesthetic appeal can instantly perk up the spirit of anyone using your kitchen, and most of the time, than means you!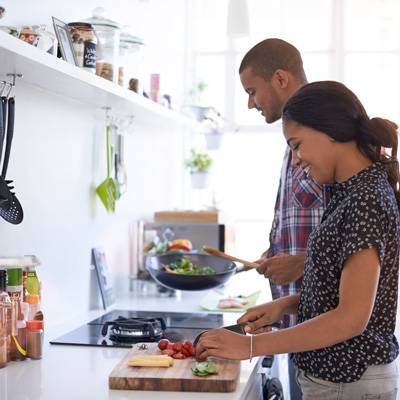 When it comes to selecting kitchen backsplash materials, do not be overwhelmed with the abundance of options. A backsplash is not so different from choosing the perfect outfit – you just have to take note of the other pieces in the ensemble to see if they fit each other or they complement well with each other.
Ask the following questions to help you with your final decision with your backsplash:
1. Are you looking to make a statement?
The main purpose of your kitchen backsplash is to protect your wall from splashes and splattering from all sorts of cooking-related dirty and grease. So it just boils down to your personal preference. Narrow down your choices based on the feelings you want to evoke or the overall effect you're after while busying away in the kitchen for the most part of the day. And don't forget: your backsplash should not compete for attention with your countertop; otherwise, you'll end up having an eyesore in the kitchen.
2. How much cleaning are you willing to do?
Frequent and regular cleaning inside the kitchen is a must in order to keep it fully functional, hygienic and always in top order – this includes your backsplash. Tiled ones have grout that can accumulate dust and grime. Backsplashes from natural stones are prone to more grease adherence especially if not properly sealed. Glass and stainless steel backsplashes, on the other hand, always require nonstop polishing to keep it shiny and clean. So it really just boils down to how much time and energy you're willing to give in order to clean and maintain your backsplash.
3. What's your budget?
Knowing how much you want to spend helps whittle down the possibilities. Consider classic materials or an affordable neutral field tile so you can get the most bang for your buck in terms of cost, longevity and style. Shop around patiently and look for bargains before letting go of that hard-earned cash.
Wayfair.com offers a large selection of kitchen backsplash tiles to choose from.