There's no easy way around it, marble floors and countertops require some special care. We're here to help with 5 useful tips to help you maintain marble floors and countertops.
Marble floors and countertops strike the perfect balance between classic elegance and modern chicness. But they are very sensitive to most types of cleaning products. So how do you maintain marble finishes in gorgeously pristine condition?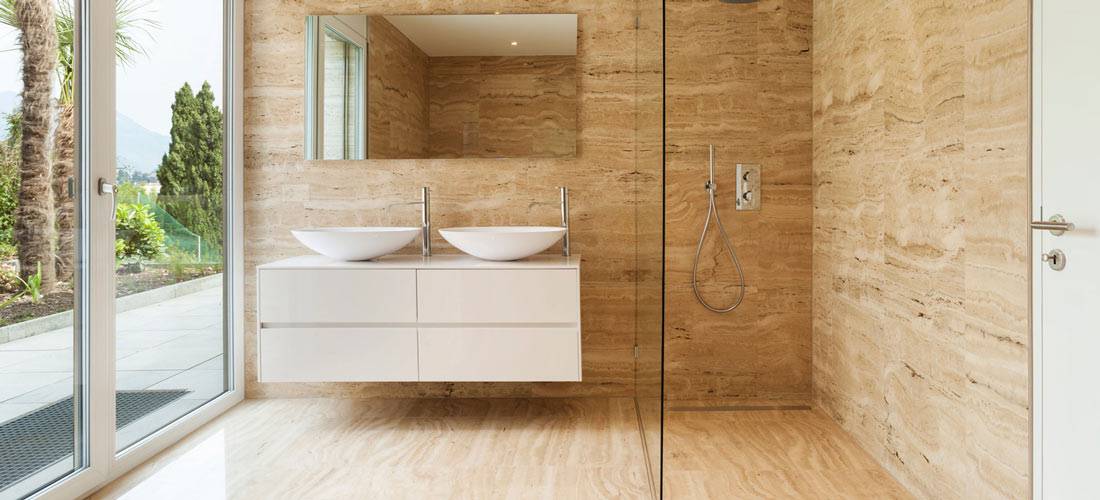 Use these proper cleaning methods to keep it looking at its best and to avoid costly repairs and replacements.
1. Apply marble sealers.
Marble, unlike other stones such as granites, travertine, and soapstone, is not dense and very porous which is why liquid can penetrate into very easily. Create an impenetrable shell on your handsome marble floors and countertops by applying a sealer to it.
Tip: If you want to decrease the absorbency rate of your marble floors and countertops, take time to polish it every once in a while. It doesn't have to be for prolonged periods, just to bring out the color of the stone and ensure that moisture and water won't seep in too easily. This is one of the easiest ways to maintain marble.
2. Clean spills immediately.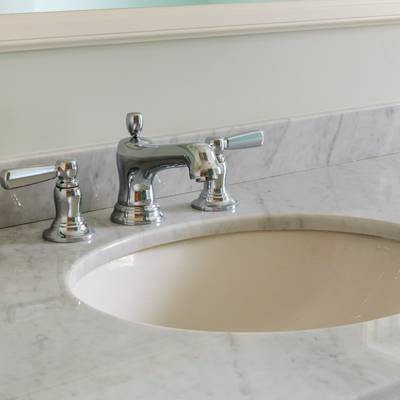 Marble is sensitive to substances like coffee, wine, fruit juices, soda, tomato sauce as well as cleaning and toiletry products. If there is any spill, wipe it off immediately to prevent staining and making the surface dull.
Tip: Always use a sponge, soft cloth or chamois when wiping spills to maintain marble's finish.
3. Use coasters.
Like wood, marble gets easily etched by the marks left by cold glass, bottles or cans. Use coasters to prevent the acidic substance in these materials to seep into your marble countertops and floors.
4. Dust or mop your marble floors regularly.
To clean your marble floors, use old-fashioned mop sweeper. Don't use a vacuum cleaner because its wheels, hose or nozzle as well as dirt it picks up are abrasive enough to scratch your floor's surface. As for your marble countertops, wipe it clean with a stone cleaner.
5. Use doormats, rugs, and runners on entryways.
Marble tiles can easily scratch due to the grit, dirt and sand brought by footwear and other elements outside. Use organic latex and natural rubber – not just ordinary rugs – because they won't cause any chemical reaction with the marble floors plus they are non-slip and non-skid to avoid any accidents.
Dos and Don't's to Maintain Marble Floors and Countertops
Don't use store-bought cleaning products that contain chemicals and acids because they make the marble more vulnerable to staining.
Do keep ammonia, lemon, or vinegar away from your marble surfaces.
Don't sit on your marble countertops to prevent cracks.
Don't drag heavy furniture on your marble floors because it can leave deep gouges.
Do use protective pads on your furniture legs to avoid scratching your marble floors.
Do replace the cleaning water repeatedly to avoid making the marble look pale and unattractive instead of gleaming and polished.
Do place all plants on a special base to prevent deep stains on the marble floors.
Don't use oil treated dust mops on marble surfaces.
Do blot the spills with a paper towel instead of wiping it to avoid spreading the spill.
Do keep the cleaning mop head clean always.
Do use neutral stone soap or neutral cleaners with pH7.00 to ensure longevity of your marble floors and countertops.
Cleaning marble is not a difficult, time-consuming task if you follow these basic rules. Make them look bright and beautiful for many years to come by giving them the proper care and attention they need.
Modern Marble Mfg . is one of dozens of great marble companies in the US.