Sam's Club vs Sears prefabricated vinyl outdoor storage buildings retailers: Points to consider
Both Sam's Club and Sears offer storage buildings that can expand the functionality of your property. When you are making a Sam's Club vs Sears prefabricated vinyl outdoor storage retailer comparison, you can use QualitySmith to find great deals and read about customer experiences. Each store offers comparable models, so the final decision often comes down to price and location.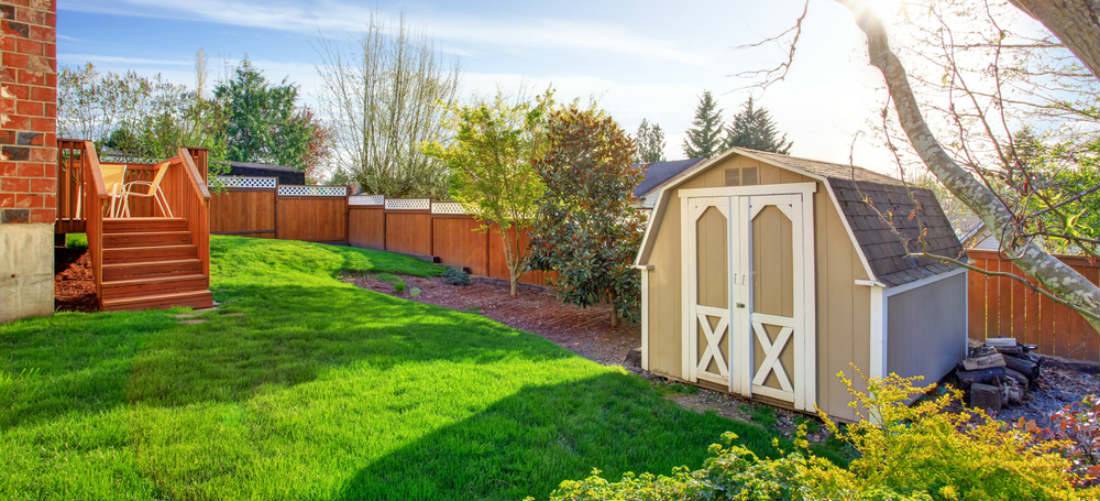 Sam's Club prefabricated vinyl storage
Sam's Club prefabricated vinyl storage Sam's Club carries a variety of outdoor storage sheds, each designed for a different purpose. Whether you're interested in garden sheds, tool sheds or lawnmower sheds, Sam's Club has the right option for you. Although the selection of sheds at Sam's Club is not as large as the selection at large home improvement stores, members can often buy prefabricated outdoor vinyl storage buildings for lower prices.
Sam's Club vinyl shed brands:
Lifetime
Rubbermaid
Infinity
Bellevue
Suncast
Most of the prefabricated outdoor storage sheds that are available at Sam's Club are small enough to install on your own. Many are designed for small spaces. If you're interested in storing rakes, shovels and other gardening supplies, you can purchase a tall, two-door cabinet-style shed. If you are looking for a more inexpensive option, however, you might choose a vinyl storage shed with a sliding top. No matter which model you select, you will reap the benefits of the lightweight, sturdy vinyl construction.
Benefits of vinyl storage sheds:
Lightweight for transportation in personal vehicles
Sturdy enough to withstand wind
Sealed to protect tools from precipitation
Durable material protects tools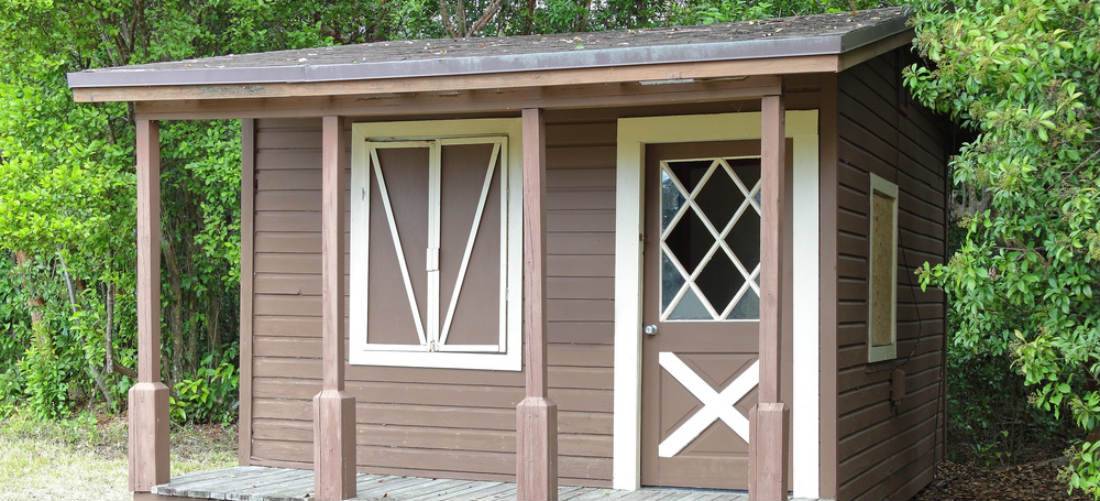 Sears prefabricated vinyl storage
If you are not a member of Sam's Club, you may want to look at exterior storage systems from Sears. By paying the fee to join Sam's Club, you are likely to end up with a higher price tag. Sears carries several vinyl storage shed models. Most of the vinyl sheds at Sears are of the larger variety, making them ideal for storing large garden equipment.
Sears storage shed features:
Windows
Ventilation systems
Double doors for easy entry
Latched doors
Raised platform with wooden floors
Tall ceilings
The vinyl sheds at Sears are ideal for big yards and large equipment storage. Most of them can be customized with features that suit your needs. All of the sheds Sears carries have an area of less than 200 square feet, which enables you to put them up in most areas without obtaining a building permit. That way, you can save on permit fees and inspection fees. If you don't have construction experience, it is a good idea to hire a professional to install the shed.
Because Sears carries large vinyl sheds, the company is a good choice if you need a great deal of space. If you have a Sam's Club membership or if you need a smaller storage space, however, Sam's Club is the better choice. As you make your Sam's Club vs. Sears prefabricated vinyl outdoor storage buildings retailers comparison, use QualitySmith as an information resource.