Indoor spas are the ultimate way to spoil yourself. Learn about different indoor spa features and questions to ask yourself prior to installation.
Whether you're looking to add an indoor spa to your home or indoor spas to a hotel, you won't regret it. Whether you love soaking in a bath alone or entertaining guests in a hot tub, indoor spas are a step above the usual. You may know indoor spas by other names, such as hot tubs, soaking tubs or Jacuzzis. There are many options for indoor spas that can bring you a new kind of enjoyment or improve the operation of your tub. Location, size and the best options for you rest largely on how you will be using your spa.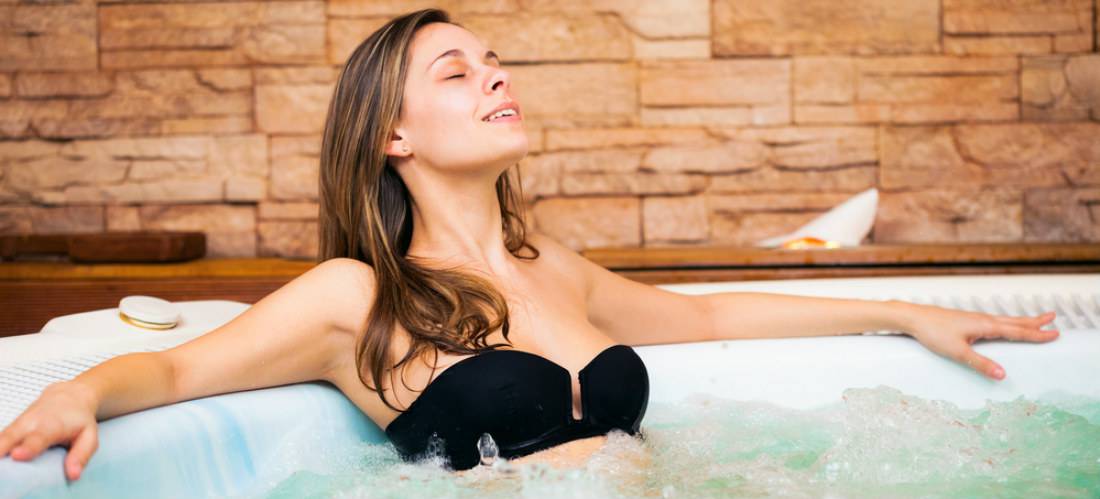 If your desire is for a luxury soaking tub or jetted tub, then you will likely put it in your master bathroom. These tubs are intended for the use of a maximum of two people at a time and are drained after each use. They often look like large bathtubs with jets. If you choose a jetted tub, it will have a motor and pump to supply the aeration.
Options for your master bathroom spa include therapeutic water treatments, such as aromatherapy or jets targeted at specific trouble spots, such as the neck. For your own entertainment or for that special person you want to share the spa with, you might want to add luxury options, like a stereo, TV or ambient lighting.
If you are looking for a spa large enough for more than two people and for entertaining, then you will likely put it in a public room in the house, such as a guest area, a sunroom or a room set up specifically for a spa. If you have an indoor swimming pool or lap pool, that area may serve as a good place for a spa. A hot tub-style spa does not get drained between uses, so it needs filtration systems and water treatment.
Options for entertaining while using your indoor spa include:
Steps for ease of access.
Ambient lighting in the interior cabinet of the spa.
Entertainment systems for music and videos that are designed specifically to perform well in the heat and damp areas.
Bar sets that attach to the side of the spa, so you never have to get out to get a drink.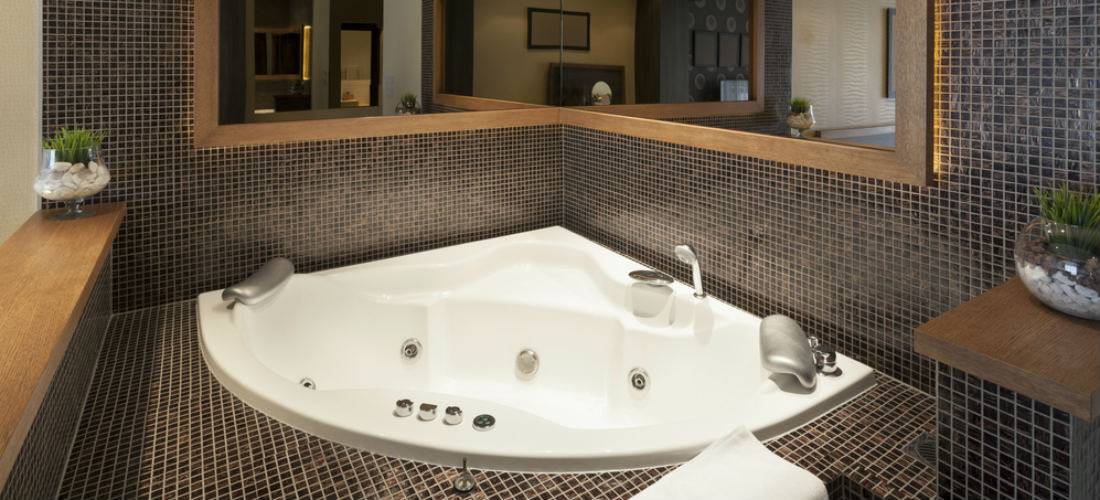 Related resources:
Saunas for the home: indoor or outdoor
Outdoor saunas: an overview of options
DIY saunas: points to consider
Upgrade options are often offered for the indoor spa systems that require maintenance, such as:
Filtration systems that can be amped up with stronger pumps and cartridges designed to remove more debris.
Water treatments that can be upgraded from chemicals to ozone.
A spa cover to help keep heat in and dirt out.
Hot tub by the|G|on Flickr After considering all of your options, you can choose the right style of spa for you and your family, including the extra options that help you get years of pleasure from it. With a list of reliable dealers and installers from QualitySmith, you can compare available options and prices, choose an installer and soon be soaking in the spa of your dreams.
Having a spa indoors will allow you to relax, unwind and entertain, regardless of the weather outside.