A comprehensive Champion Windows review, including replacement advice, pricing, style choices and window contractor quotes.
Champion Windows is a reliable candidate when it's time for you to replace or upgrade your home's windows. Here's some information on replacement advice, pricing, style choices and window contractor quotes.
Champion started as a company in 1953 as a small, regional manufacturer of affordable aluminum storm windows, storm doors, awnings and screen rooms for residential use.
Since then, the company has expanded to become one of the nation's leading building supply manufacturers. And while they have expanded their product line, they are still probably best known for their windows.
Champion provides high-quality options for new and replacement windows. If you're building a new home or looking to improve the performance of your current home, Champion is one option you should seriously consider.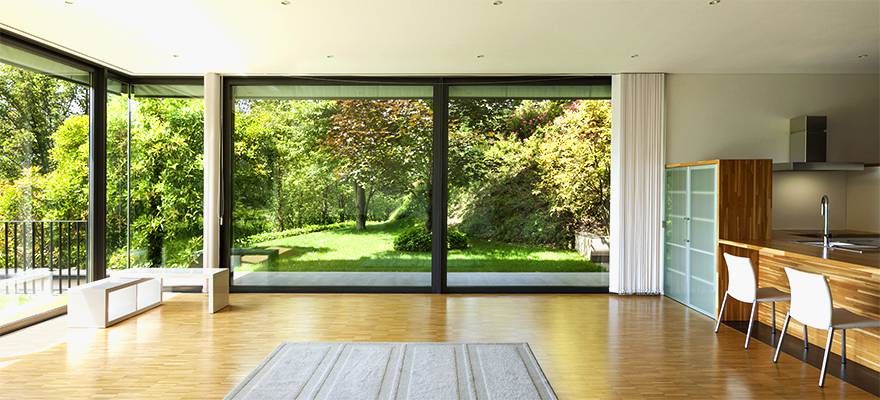 Why replace your windows?
There are multiple reasons to upgrade your home with new windows, especially if you own an older home with single-pane windows.
New windows increase the curbside appeal and value of your home, regardless of your home's age. It doesn't matter if you're not planning to sell your home any time soon. A home is a long-term investment. It is essential for you to keep it up to date.
If you are placing your home on the market, potential buyers see the outside of your home first. They'll notice the windows, doors and siding right away - not to mention that upgrading your windows will cause the resale value to go up.
Naturally, your new windows should complement the house's interior too.
Temperature changes are another reason to invest in replacement windows. You might first think of the drafts you'd like to plug during chilly winter months, but the insulation found in modern windows works for cooling as well.
You will see a decrease in your energy bills each month no matter the season. If you purchase Energy Star approved windows (and Champion offers a wide range of Energy Star options), expect a 7 to 15% drop in your energy costs.
To help judge a replacement window's energy efficiency, look at the U-factor rating. The U-factor is a measurement of the effectiveness of a window's insulation. It can sometimes be confused with the R-value or R-rating of other types of insulation.
The R-value measures and evaluates the insulation in a house's envelope in such places as a roof or walls or flooring. The higher the R-value rating for the insulation, the better the performance specifications and the more efficient the insulation.
The U-factor is limited to rating the insulation effectiveness of windows and window systems. It runs between 0.25 to 1.25. The lower the U-factor of a window, the less air or heat escapes your home and the more efficient the window. When it comes to windows, you want to find the lowest U-factor in order to find the best-insulated windows.
Purchasing quality, well-insulated windows ensures the warm or cool air in your home will stay in your home.
Energy efficiency
Homeowners who are concerned about being environmentally friendly will appreciate Champion's green principles. Champion works hard to ensure all products conserve energy, which means lower monthly bills for homeowners and less strain on the planet's resources.
Several windows by Champion are Energy Star certified. Energy Star will only certify products that preserve energy without sacrificing features and functionality.
Easier window maintenance
New windows are easier to clean, from the windowsills to the frame to the glass inside and out. This is especially true if you purchase a tilt-style window that allows you to clean the exterior glass from the interior of your home.
Older windows sometime leak rainwater and other moisture into a home, creating a breeding ground for mold and dry-rot. Water damage won't occur with replacement windows that are tightly fit and well-insulated.
Sleep comfortably
Double or triple-pane glass keeps noise pollution out of your home. You should not hear any outside noises inside, increasing the comfort of your home.
With Champion's Comfort 365 Glass, you can sleep soundly.
Protect your furnishings
It does not matter if you have carpet or hardwood floors. The sun's UV rays deteriorate flooring, upholstery and draperies daily. Sun damage can also have an impact on your furnishings or any artwork you may have in your home.
Consider the Low-E glass coating featured in Champion products when shopping for replacement windows. Low-E glass is ideal because it not only relates to how much light is let through windows, but also how hard UV rays hit your interior surfaces.
Champion's Comfort 365 Glass goes beyond regular Low-E glass. The 365 Glass has a lower U-factor and keeps out 95% of the UV rays. You can say goodbye to two-toned floors and furnishings.
Champion Windows prices and styles
Window prices vary depending on which windows you invest in. Champion has multiple options for windows of all shapes, sizes, colors and prices, so you're sure to find a window set that suits your needs.
In general, though, Champion charges between $500 and $700 on average per window, including installation and disposing of your old windows.
Your pricing is affected by many factors, such as your U.S. region, the number of glass panes needed, efficiency levels, window style, sizing, framing choices, number of windows, and if you need any customized windows.
It's fitting that a company with ""windows"" in its name has so many options available, from its ColorBond series to the popular TimberBond line.
Here's a quick breakdown of window types and features.
Bay, bow and garden windows
Bay and bow windows provide extra natural lighting to your home. They normally work best in living rooms, dens or dining rooms.
Both bay and bow windows add an extra touch of coziness to your space with an insulated seat. Champion will work with you to make the seat match the interior design of your home.
For the exterior, bay and bow windows include architectural molding.
You have a choice of either casement or double-hung windows to surround the bay window.
Add uniqueness to your home with a garden window. Garden windows include shelving where you can place whatever you like. You typically find garden windows in kitchens.
Casement windows
Champion casement windows are similar to bay and bow windows.
Use a hand crank to open the vertical window out toward your exterior walls.
Pairs well with bay and picture windows.
Double-hung windows

Champion double-hung windows are extremely popular because you can open both the top and bottom portion of the window.
Easily clean inside and out.
Ventilate from either top or bottom portion of the window.
Your choice of a full screen or half screen for the exterior.
ColorBond colors are an option.
Champion ColorBond windows
Champion ColorBond windows come in multiple exterior color options to match any home exterior, increasing the curb appeal of your home.
SameåÊComfort 365 Glass used in all windows by Champion.
Pairs well with historical homes.
Picture windows
Add a Champion picture window as a stand-alone window, or pair it with casement or sliding windows.
Like bay and bow windows,the large picture window works well in living rooms or kitchens.
Because of its size, picture windows are great for views, whether you want to keep a better eye on your kids and neighborhood or for landscape viewing.
Shaped windows
As their name states,Champion shaped windows can take on almost any form you like.
Example shapes include circles, eyebrows, half rounds andåÊtrapezoids.
Shaped windows are specialtyåÊwindows. They do cost more than your average window.
Generally, you cannot open a shaped window. They are fixed in place.
Slider windows
Champion slider windows move from left and right instead of up and down.
A smart choice for smaller windows, like those found in basements.
Generally easier for those with disabilitiesåÊor with age-related illnesses, like arthritis, to use.
Champion TimberBond windows
If you prefer the look of traditional wooden windows,TimberBond may be a perfect choice.
TimberBond windows have an authentic wood look without the problems real wood windows are associated with, including leaking and poor energy efficiency.
What warranty options are available by Champion? Do these vary by contractor?
To get a full explanation of the options available to you, contact a Champion factory representative to receive free information on how to avoid common mistakes many homeowners make when they choose new windows.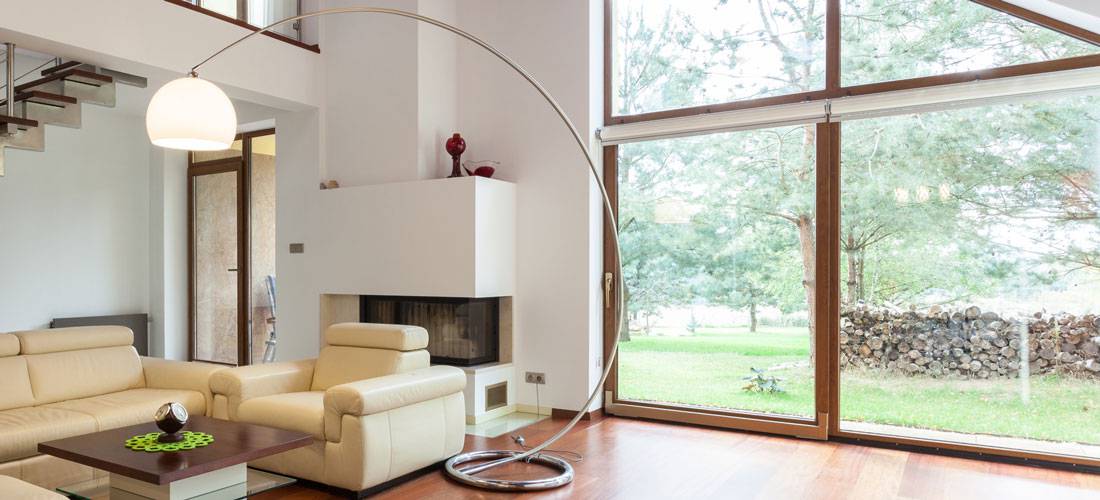 A factory representative can provide a windows estimate, which varies depending on each homeowner's individual situation, and connect you with a local windows contractor.
Champion has window contractors on hand to ensure their products are installed correctly and meet warranty requirements. Depending on the size of the job, the contractors can probably finish within a day.
A Champion window warranty includes:
Lifetime for both the windows and the installation.
Warranty on both the glass and the seal.
If you sell your home, the warranty can be transferred to the next owner. This is a one-time deal, though. The new owner cannot transfer the warranty a second time.
As the original owner, you have to alert Champion and provide them with the new owner's name and the sale date within 30 days of finalizing the home sale.
The new owner's warranty is only good for one year after the date of purchasing the home.
Offering so many options and prices, Champion Windows is bound to have a set of vinyl replacement windows that are just right for you and the comfort of your home.