A guide to installing a brand new 3-tab shingle roof
Although the majority of homeowners have neither the desire nor the expertise to install three-tab composition asphalt shingle roofing, it never hurts to understand exactly what all that hammering and commotion is that you hear about your head during the construction phase. Three-tab composition roofing can be quite beautiful when properly installed and will add curb appeal to your property while protecting the home from the elements.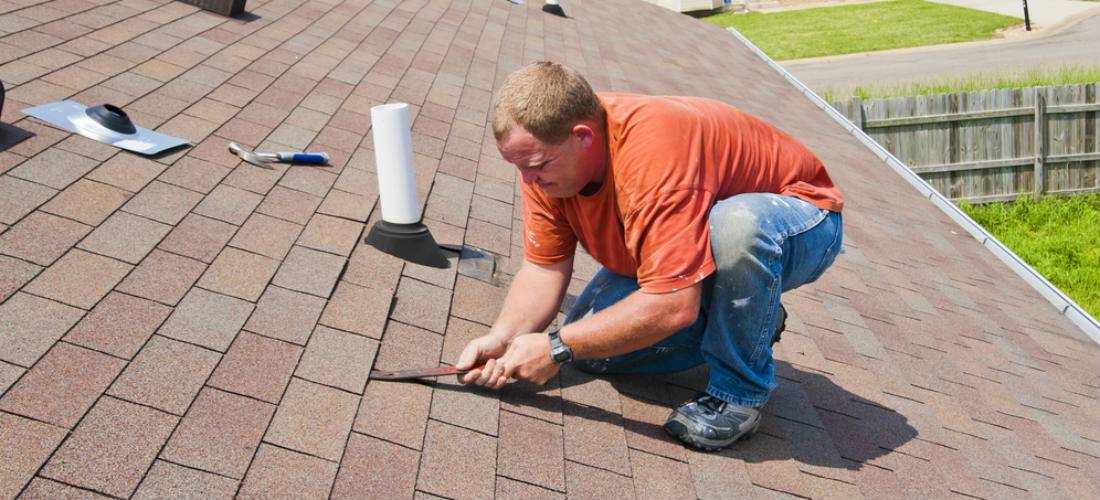 This type of shingle is unique in that the roofer must pay attention to both horizontal and vertical lines. Experience really does matter with this type of installation, as a novice roofer can really botch the job and leave you in a sticky predicament.
The process of installation usually follows this framework:
Selection of roofing materials: installing asphalt shingle roof
You will be involved in this stage of the process and will work with the roofer to determine the color, texture and brand of composition shingles you prefer.
Chances are good that your roofer will prefer one over the other. Some good brands to consider include Malarkey or Owens Corning.
If you are looking for eco-friendly options, shingles by GAF or from IKO are also idea. CertainTeed also manufactures a number of eco-conscious shingles to choose from.
Pay attention to the warranty offered on the shingles that are chosen.
Clearing away of old roofing material:
The existing roof is torn off.
Any rotted sheathing is also removed.
Preparation of surface:
A new drip edge is installed across the roof's eaves.
An ice shield is put into position, and felt paper is installed.
New drip gables are added.
Installation of roofing:
The roofer begins on a lower corner and installs a starter row of shingles, following the shingle manufacturer's guidelines for nail placement.
Once the starter row is installed, the process is repeated a row at a time until each side of the roof is completely shingled.
Shingles are installed around vents, chimneys and other obstacles. Any additional vents that are required are also installed at this time.
Cleanup of debris:
The contractor cleans up the job site.
A special roofer's magnet is used to pick up any nails that may have been dropped during construction.
Although your roofing contractor may make what he is doing look simple, the reality is that installation of a roof is a complex, difficult and sometimes dangerous job. Although the urge to save a few bucks cause some homeowners to try their hand at roofing, the truth is that many of them end up wasting materials and time only to end up hiring the job done when they become frustrated and disheartened with the prospect of doing it on their own. A roof is an expensive investment in your home, and the life of the roof is dependent on accurate installation.
Smart homeowners will ask for a roofing estimate and discuss roofing cost concerns with potential contractors in lieu of attempting a DIY roofing job. QualitySmith can help you find qualified contractors in your area who can properly install three-tab composition asphalt shingle roofing without you ever stepping foot on a ladder.