Basic information on motion sensors, how they work with your home security system, and new options you have for improved sensors and strengthened home security.
Motion sensors: Installing home security motion sensors as a part of your overall home security system will make it harder for would-be thieves and burglars to get inside your home. Most home security systems have an abundance of sensors that will activate and start detecting motion inside your home as soon as you arm the system. If someone get inside your home after the alarm is set, the sensors will be tripped, and an alert will be sent to the proper authorities or directly to you, depending on your system's specifications.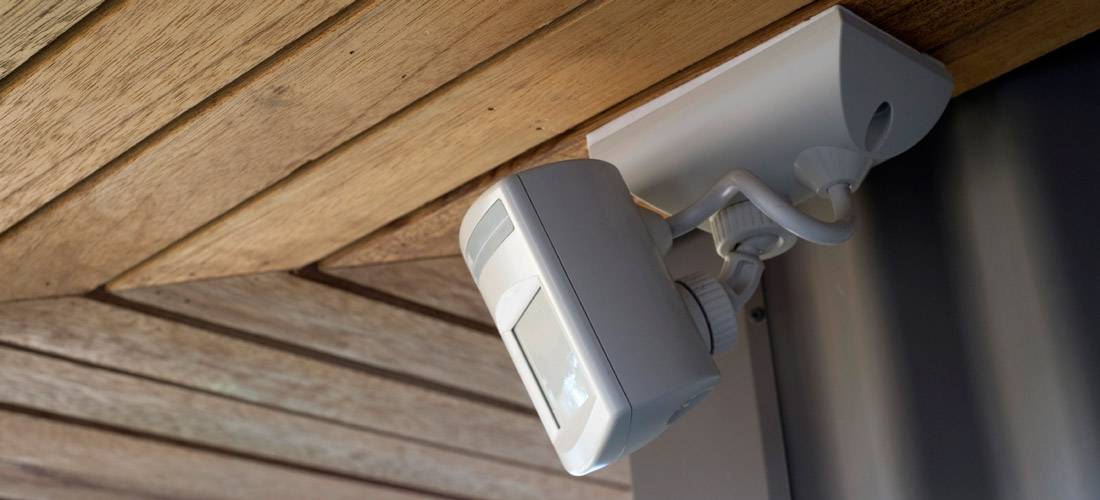 Home security motion detectors help make your home more secure in a number of ways. Ideally, homes should have several motion detectors in place that can protect your home both inside and outside. A motion detector usually covers a particular zone inside your home. When it detects movement, the sensor will trigger an alarm.
Motion detectors are also employed in motion-sensing lights, which turn on when they detect movement and turn off after a certain time of no-motion activity. These types of lights are an energy-efficient way to illuminate areas that need light only for brief moments, such as a hallway or stairway.
A few systems have motion-sensor-controlled security cameras that start filming and recording to a DVR as soon as they detect movement. These types of cameras help save memory storage space on your DVR or hard drive.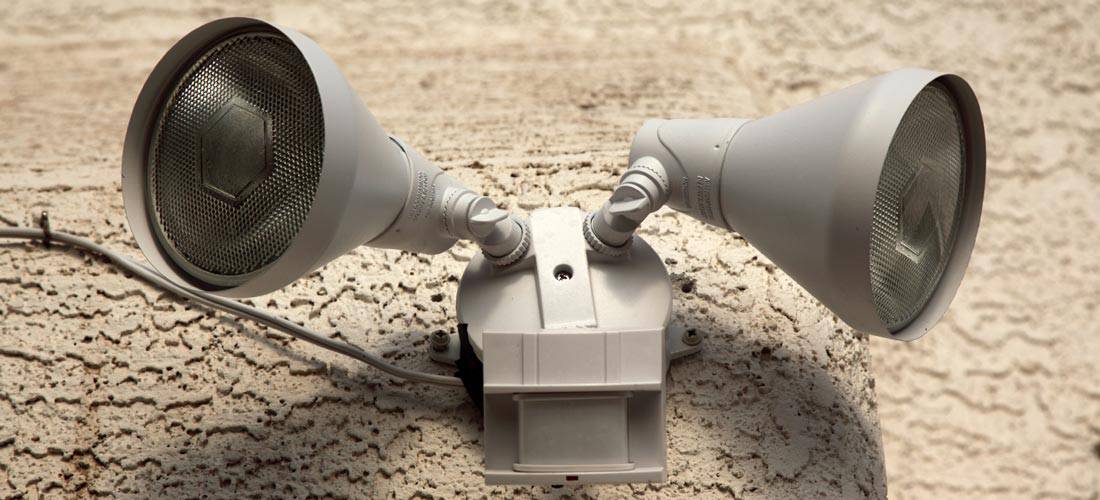 Motion systems: When you decide to install a home security alarm, be aware that motion detectors are not always infallible. Sometimes, a wandering pet, for example, can issue a false alarm by tripping a motion detector. It is also not uncommon for a home's ventilation system to blow a curtain, leaf from a plant, or other object with enough force to trip a motion detector, thus tripping a false alarm. Newer-generation motion detectors, or so-called ""pet immune"" detectors, can allay that problem. Homeowners can also avoid these false alarms by making sure that blinds and drapes are securely fastened and that other items that may accidentally trigger a motion detector are placed out of the way of any sensors range.
QualitySmith has more information on a broad range of home security systems providers who use motion sensors in their systems (include link to the home security provider's hub article here.) If you're interested in putting a home security system with motion sensors to work for you, QualitySmith can immediately connect you to local professionals who can assist you.