No one likes a dirty or dated bathroom but not everyone can afford to make major improvements. Find out how you can remodel on a budget.
Your bathroom is usually the part of your home that requires the most cleaning and maintenance. But aside from keeping it squeaky clean and free from grime, a little overhaul and updating wouldn't hurt especially if it's been years since you've put some life into it.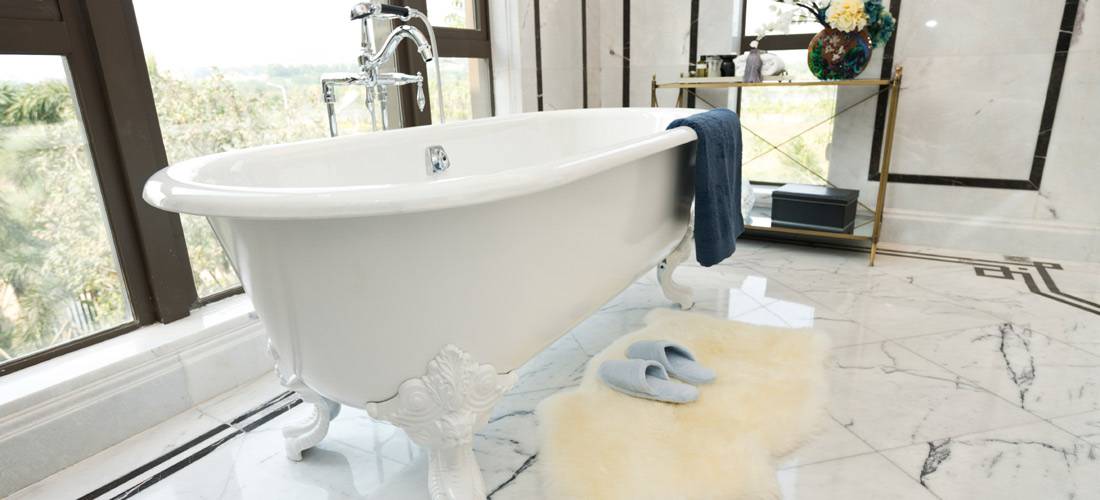 However, the cost of renovation could have daunted you as you think of remodeling your bathroom. Equipment and materials could be expensive, as well as the fee for the professionals that you will hire.
Turns out, you can update your bathroom without spending so much! With a little paint here and a tweak there, you can make your wish of having a beautifully remodeled bathroom happen in no time!
1. Mix or match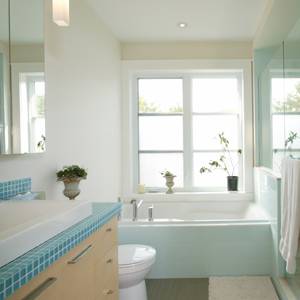 You may choose to keep your bathroom's overall template coordinated or experiment with different designs and themes. Either way would do wonders for your bathroom. If you decide to stick to one theme, pick matching pieces that would create a balanced feel for your bathroom or a theme that blends well with that of your entire house. On the other hand, you may opt to put in different designs that are aesthetically pleasing nonetheless. Place a bright-colored stool in one corner for an instant punch of color. Replace plain tiles with geometric or printed ones for a more sophisticated-looking interior. Stained-glass shower stalls are recommended, too!
2. Maximize storage
Bathrooms are usually known to be cramped-up spaces, but who says you can't make the most out of storage in it or better yet, add more of it? You may clean up the free areas under your sink where you may store cleaning materials and everything else that you use for bathroom maintenance. Shoe racks could double as cosmetic holders or a shelves for your shampoo, conditioner and liquid soap containers and other essentials. Clear the hanging shelves that you have and there you may store your bath towels and other bath linen. If you still don't have one, install a DIY shelf out of scrap wood or sturdy boards.
3. Update your mirror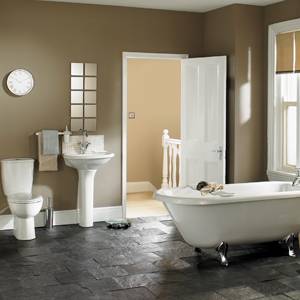 Your mirror is one of the most used fixtures in your bathroom, and also something you always take for granted. Let your creative juices flow and make your own mirror frame, or purchase one that would complement your bathroom's overall style. This way, you can create a nice focal point for your bathroom without going overboard. Hand-painted mirror frames are a must-try—you can paint whatever design you prefer!
4. Perform a solid cleaning
Before making major changes in your bathroom, it is important to start with the basics. Clean and disinfect every nook and cranny of your bathroom prior to adding fixtures and other elements to it. Dispose all clutter off and remove the icky filth from your shower curtains and walls. Not only would this make your bathroom appear and smell fresher, but it would also let the pieces that you would put in stand out.
5. Upgrade your bathtub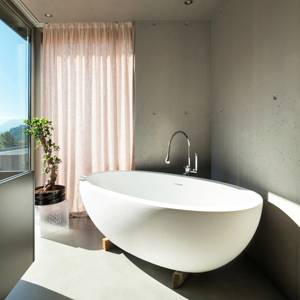 Freestanding bathtubs are considered to be one of the top trends in bathroom designs, so now is the time to get one if you're thinking of having a dramatic bath upgrade. Instead of having only a simple shower stall or a traditional tub, install a shape-loving freestanding tub in a strategic corner of your bathroom. You'll thank yourself later for it!
6. Brighten it up
One surefire trick in breathing life to an otherwise boring bathroom is to give illumination where it is needed. The type of lights that you would use should also be considered. Lights can be hung from the ceiling, or mounted on walls and placed alongside mirrors. The key to having great lighting is to evenly distribute it throughout the whole bathroom so you don't leave out certain parts. You may choose lights with adjustable brightness so picking the perfect level of illumination based on your mood would be a breeze for you.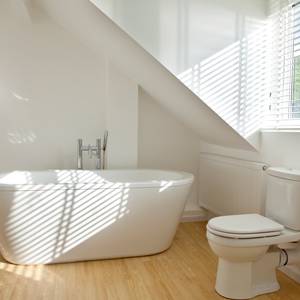 Bathroom Overhaul on a Budget
A shoestring budget should not limit you when thinking of ways on how you can transform your bathroom. There are a lot of great ideas out there that you can find and do without breaking the bank. You can always start slowly and piece by piece in reinventing your bathroom. The possibilities are endless—all it takes is a little creativity and style! More importantly, incorporate a personal touch to each feature that you would change. You would be pleased with the results!