Giving your tired bathroom vanity a total overhaul doesn't have to be a bank-breaking project. Here are some quick and easy updates you can do to add a dose of new character and style at a budget-friendly price.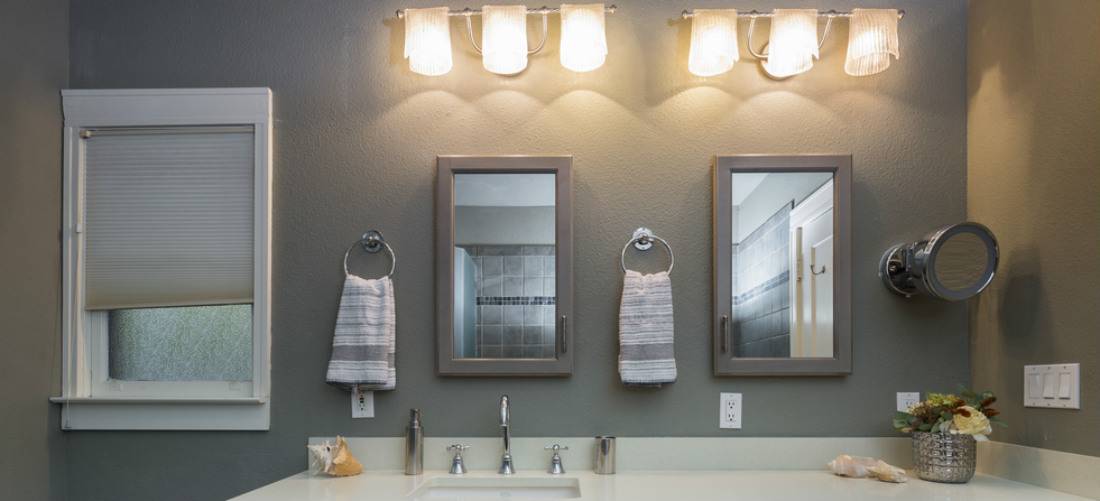 By simply replacing outdated light fixtures on your bathroom vanity with modern versions, you can instantly give it a new look plus it can help you see yourself at your best especially during those dreary mornings when it's hard to get a move on to go to work.
Sconces, for example, don't have to always be attached vertically in pairs on each side of the mirror. You can try mounting a single fixture horizontally over it for a brighter yet even lighting.
2.Dare to paint it with a non-neutral color.
A ho-hum bathroom vanity can benefit so much with just a dab of color. Even if you're the type who's afraid to take the plunge when it comes to incorporating bold vibrant shades in the bathroom, you can still be on the safe side by choosing between the blues and greens – blue is calming while green is very comforting. A splash of fresh new paint on your vanity can create a dramatic impact without burning a hole in your pocket.
3.Install space-saving drawers.
They don't have to be for your kitchen cabinets only. Revamp your bathroom vanity by installing roll-out or swing-out shelves to maximize its storage space and keep all your stuff neat and organized.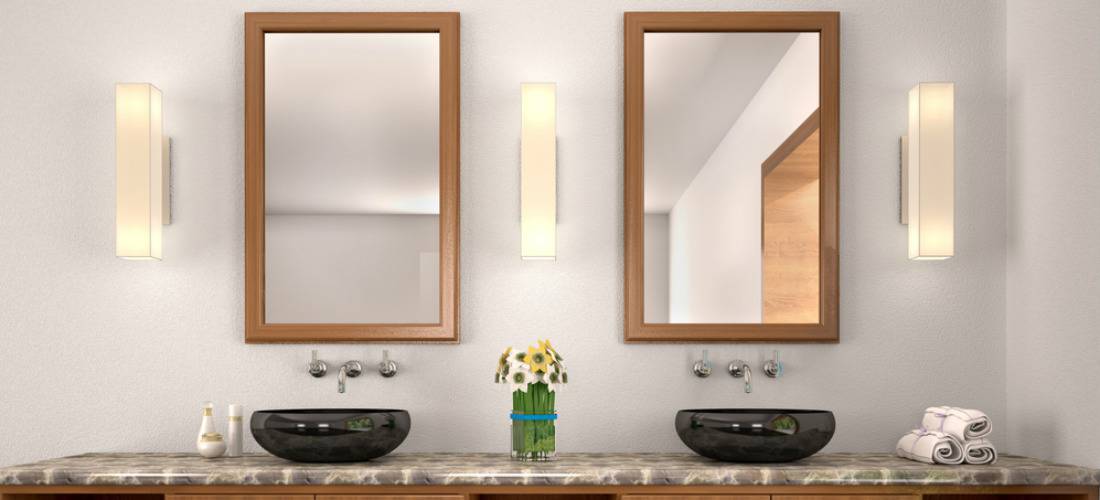 4.Frame your plain mirror.
Give your plain, plate-glass basic mirror a much-needed boost by framing it. Buy some cheap molding from your local home improvement store, sand it and touch it up with some paint that complements your vanity then adhere it to your mirror. You'll be quite pleased with the result.
5.Add attractive hold-alls.
It could be colorful bowls, metal basins, wooden bins, wire baskets, or heavy glass canisters but the point is – there should be a container where you can store rolled up bath towels, extra rolls of toilet paper and other bath necessities.
6.Boost a medicine cabinet.
Don't limit your medicine cabinet to cosmetics, dental supplies and of course medicine. Max out its purposefulness by having it as a tiny area for early-morning reminders or extra storage for grooming supplies. Magnetic strips and hooks can do wonders in extending the acreage of your medicine cabinet.
Give your vanity a designer touch by matching the accessories with each other. For example, a silvery frame for your medicine cabinet can be coordinated with decorative metal outlet covers.
8.Install molding and trim.
You can accomplish a budget-savvy makeover for your vanity by creating a fancy board-and-batten wall covering look to fake the effects of pricey wood paneling. Just coat your masterpiece in semi-gloss white paint and voila – instant luxury inside the bathroom!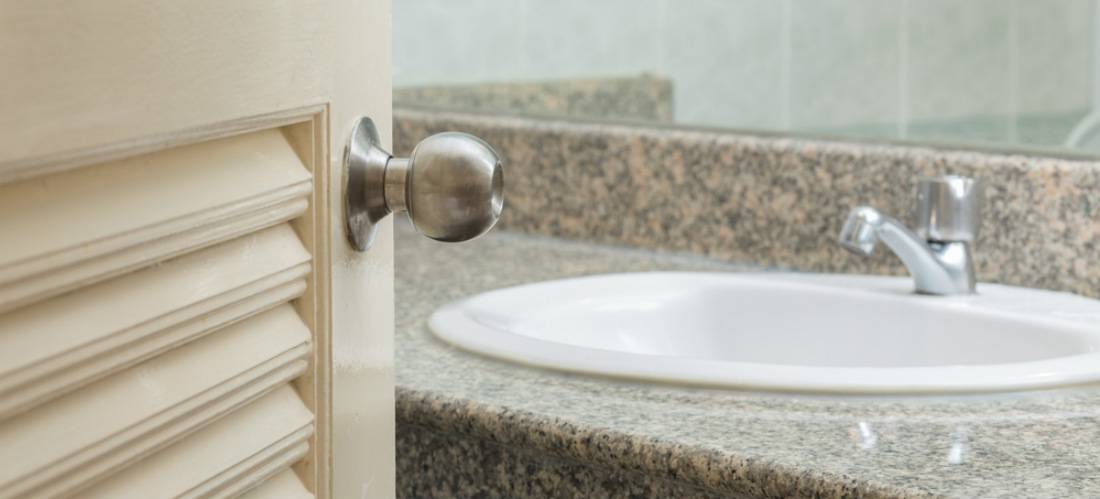 9.Update cabinet hardware.
The hardware is the jewelry of a bathroom vanity. Whether these are doorknobs, handles or hinges – they are the style setters and final touches to it. Give your vanity a luxurious mini-makeover without ruining your few months' worth of salary by installing new hardware.
10.Bring in some style-boosting materials.
Details can make all the difference and that includes the materials your bathroom vanity is composed of. Trade the top for a stainless steel one, replace that yellow-stained and chipped sink, or just simply update its hardware – any of these done one at a time won't cost you a fortune but can instantly liven up your bath!
11.Extend your vanity space.
Double sinks are not only helpful during busy morning routines but are also great for resale value. If this is possible, add this feature and make sure to use the space underneath as extra storage. It will make your bathroom look even bigger and more functional.
12.Make sure to keep it simple.
Don't feel pressured or overwhelmed by the costs involved even in a mini home makeover for your bathroom vanity. Re-facing your cabinets or decorating with new accessories can go a long way to freshen it up and create a whole new look. Whatever you do, just make sure it will still serve its purpose and meet your specific needs and expectations.