Bathrooms can sometimes be really frustrating to renovate. There might be parts of it that need a major overhaul, or some nooks that need to be replaced entirely. What's even more problematic is if you have a small bathroom—one that requires careful and creative remodeling so every bit of restoration would be worth it.
If you're a homeowner who's dealing with this dilemma at the moment, fret no more because this article would provide tips on how you can make the most out of your small bathroom without breaking a sweat!
1) MOUNT AN OVERSIZED MIRROR
You've most probably heard about the effects that mirrors have on small rooms—if done right, this could actually work! Your mirror is one of the most important fixtures in your bathroom, and this could also be your saving grace when it comes to making it look larger. You may opt to mount an oversized vanity mirror which would reflect a rather bigger portion of your bathroom while keeping everything else toned down.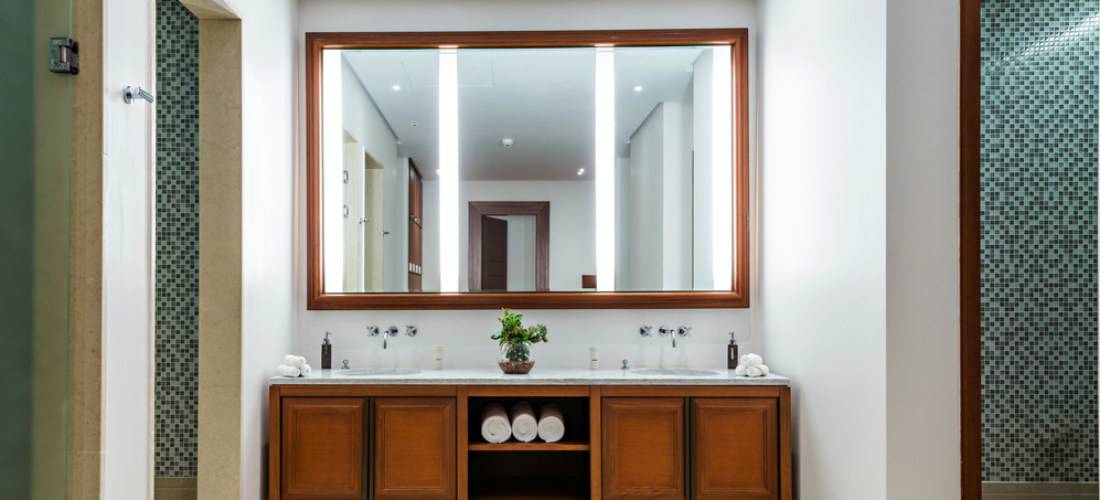 2) USE COLORS WISELY
Colors also have a huge impact on small bathrooms. While bright colors create the illusion of a bigger bath, you can never go wrong with rich hues and bold textures, too! Just make sure to keep the coordination between key pieces so you don't go overboard. Pick a color palette of your choice or go ahead and create your own!
3) INSTALL A PEDESTAL SINK
Pedestal sinks are much better alternatives for chunky cupboard-type ones, which take up a lot of precious bathroom space. Its slim design and classic style also instantly gives your bathroom the flair it needs despite its small size.
4) COMBINE STORAGE SPACES
Having standing shelves and cabinets in random parts of your bathroom doesn't help much in making it appear larger. Sure, it is good to have a lot of room for storage in your bath, but there's a more effective way of making this happen without compromising space. Try to group together your free-standing cabinets and drawers and place them on your bathroom's roomier areas. By doing this, you free more space and keep your bath clutter-free.
5) EXPERIMENT WITH GEOMETRIC PATTERNS
Let dynamic patterns be the highlight of your bathroom! You may replace your plain-colored tiles with geometric-printed ones for more body and visual appeal. Stained-glass would also be your best bet if you want to give your shower stalls and doors a makeover.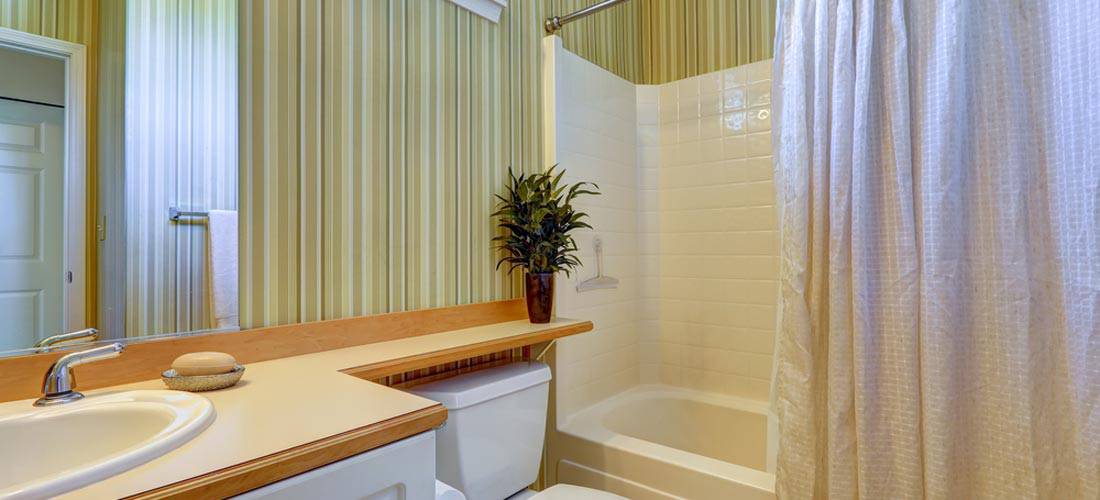 6) IMPROVE YOUR LIGHTING
The colors and designs you put into your bathroom are only as effective as the lighting that you would install. Distribute lighting throughout your whole bathroom so that all areas would be illuminated evenly.
7) KEEP EVERYTHING ELSE SIMPLE.
For small bathrooms, low-key pieces of furniture always work best. Putting in too much print, color, fixture, and design would only make matters worse for you; instead of having a bigger-looking bath, you'll end up with one that would be more difficult to manage. Save yourself from having a disastrous bathroom by going minimal with your remodeling. It's completely fine to have lots of ideas for your bath renovation project, but make sure that you won't go over the top.
Small Bath, Big Ideas!
The good news is that you don't have to make do with a claustrophobic bathroom—you actually have a lot of options when remodeling it. With the right materials and a fitting design in mind, recreating your small bathroom would surely be a breeze for you!