Lowe's vs Menard's prefabricated vinyl outdoor storage buildings retailers: Points to consider
Prefabricated outdoor vinyl storage buildings are sturdy sheds that can help you organize a variety of items. Before you buy one, perform a Lowe's vs Menards prefabricated vinyl outdoor storage retailer comparison to see which retailer has the best product for your project. Because each shed has different features, research each one and determine which one is the most capable to handle your storage needs.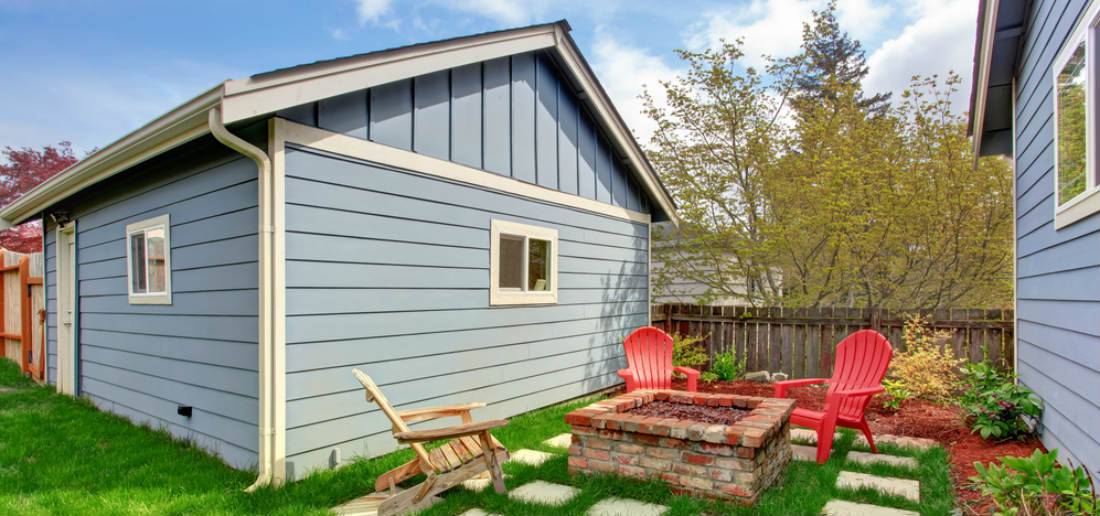 Lowe's prefabricated vinyl storage
Lowe's sells prefabricated outdoor storage sheds from well-known manufacturers such as Homestyles, Suncast, Lifetime Products, DuraMax and Rubbermaid. Prices vary widely based on the size of the shed and the features available. The most affordable option is a lean-to model manufactured by Suncast. This model measures 2.69 feet wide by 2.13 feet deep, so it can accommodate long-handled tools, but it is not suitable for storing larger items. This shed costs less than $200. DuraMax sheds come in a variety of sizes and styles. Prices range from $500 to more than $2,000. These exterior storage systems are made from all-weather vinyl, so they don't need painting, nor do they require much maintenance.
Lowe's sells several Lifetime
Products storage sheds with gable-style roofs. This type of roof has a gable at the end of each slope, so it is very attractive. The smallest model measures 7.73 feet wide by 2.13 feet deep. The largest model is 10.29 feet wide. Every model is made of steel and has high-density polyethylene wall panels for added durability. The steel-reinforced doors are lockable, so you can protect your belongings at all times. Because some of the Lifetime Products models have interior walls measuring more than 6 feet high, you can use them as garden sheds or tool sheds. They are also ideal for storing pool toys or lawn furniture.
Menard's prefabricated outdoor vinyl storage
Menard's prefabricated vinyl storage Menard's sells vinyl sheds produced by U.S. Polymers and Arrow Storage Products. U.S. Polymers produces the following models:
Woodside
SideMate
DuraMate
Yardmate
All of these models have interior walls that are more than 6 feet high, so most people can stand inside of them without having to duck. This makes them ideal for use as craft rooms, workshops and storage areas.
The following Arrow sheds are also available at Menards:
Milford
Dallas
Northfield
Sheridan
Every model has horizontal siding with a vinyl coating. The horizontal siding helps enhance the appearance of the shed, while the vinyl coating makes it sturdy. The gable-style roof creates extra room for your head, so you have plenty of space to work. You can hang tools on the walls or install shelves inside one of these sheds, making it easy to organize your outdoor items.
Before you can enjoy your new shed, you must have it assembled and installed. The QualitySmith service can help you find a contractor who has experience working with vinyl sheds. Before you start shopping, conduct a Lowe's vs. Menards prefabricated vinyl outdoor storage retailer comparison. Review the features of each available model, and make your decision based on price, size and appearance.