Lifetime Products vs Rubbermaid composite and recycled-content outdoor storage buildings: Points to consider
The right storage shed can take your yard from a jumbled mess to an organized machine. Looking at a Lifetime Products vs Rubbermaid prefabricated composite and recycled-content outdoor storage buildings comparison chart will help you better understand the differences between the models that each company offers. This keeps you from buying a shed that is too large for your yard or one that is too small to hold your items.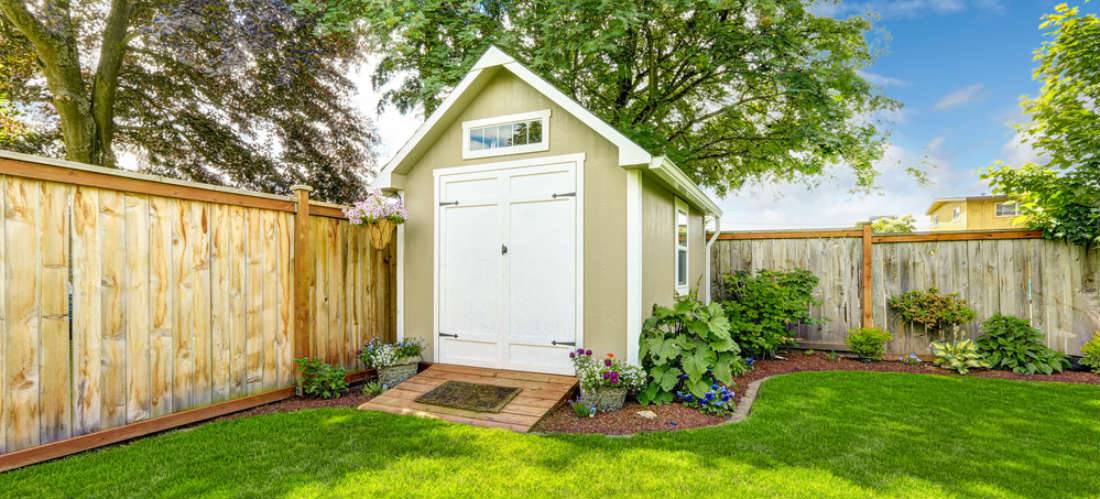 Rubbermaid storage sheds
Rubbermaid prefabricated composite storage
Rubbermaid is one of the leading manufacturers of storage containers. Though the company originally made storage totes and food storage containers, it expanded into the world of outdoor living. In addition to patio and deck boxes, the company also makes several sheds, including horizontal, vertical and Roughneck sheds. Horizontal tool sheds are short and squat, giving you ample storage space without violating any height restrictions in your neighborhood.
Vertical garden sheds from Rubbermaid have a taller height to accommodate lawnmowers, garden tools, bicycles and other objects. The company also manufactures several Roughneck shades, which feature a thicker and more durable vinyl and composite construction. These sheds can withstand heavy use, making the sheds a great choice for high-traffic areas of your yard. Rubbermaid manufactures a number of prefabricated outdoor storage sheds that come already assembled, letting you use the sheds for storage within minutes.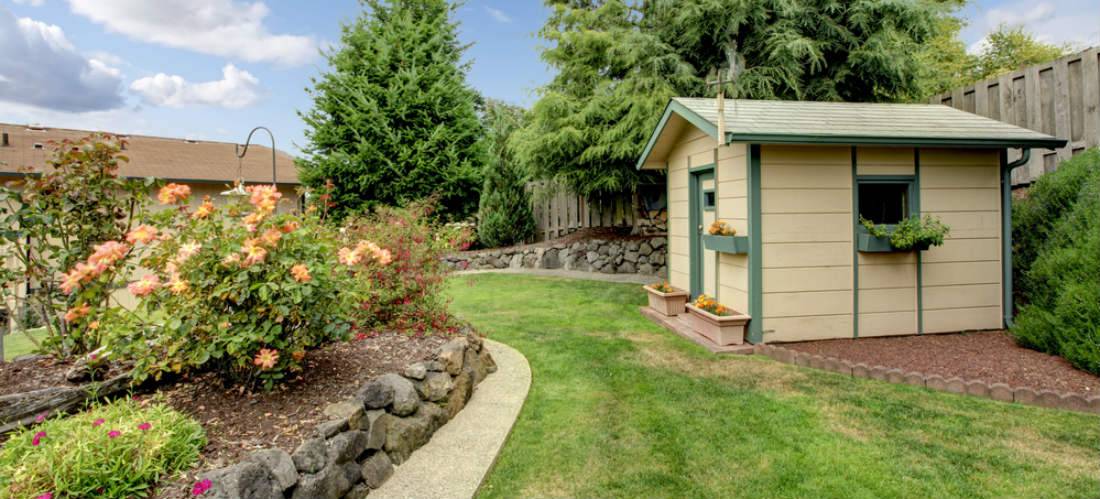 Lifetime Products prefabricated composite storage
Lifetime Products prefabricated composite storage Lifetime Products believes in creating sheds that are the perfect size for its customers. You can choose a shed based on size, and the company has sheds that are seven to eleven feet wide. There is also an 11-foot-wide shed, which the company designates as a garden shed. These exterior storage systems are more expensive than those from Rubbermaid because the sheds are more durable and have more space. The steel-reinforced design will keep the sheds from falling over during a storm, and the construction keeps the shed looking great for years.
Choosing between prefabricated outdoor composite and recycled-content storage buildings from Lifetime Products and Rubbermaid is as easy as deciding what you need. Sheds from Lifetime Products feature double doors that are large enough to push riding lawnmowers through, and each shed is large enough to stand inside and walk around. Rubbermaid sheds are generally much smaller, and even the largest designs are too small to stand inside as you organize your belongings. Rubbermaid does offer some optional accessories that you might find helpful, including accessories designed for organizing lawn and garden tools.
Organizing your home is easy when you take advantage of the resources provided by QualitySmith You might look for tips on organizing your garage, reviews of outdoor storage sheds or find out which models have the most storage space. Check QualitySmith for Lifetime Products vs Rubbermaid prefabricated composite and recycled-content outdoor storage buildings comparison charts and other information that will help you get your storage needs met. No matter what you want to store, you can find the perfect shed.