A guide to purchasing a DIY gazebos to make an addition that will improve your home value.
If you are thinking of adding a gazebo to your home, you have two options. First, you can choose from one of the many prefabricated DIY gazebos that are available at most major hardware and gardening stores. These come in gazebo kits, which make them easier to install. You can also choose to build a gazebo from scratch.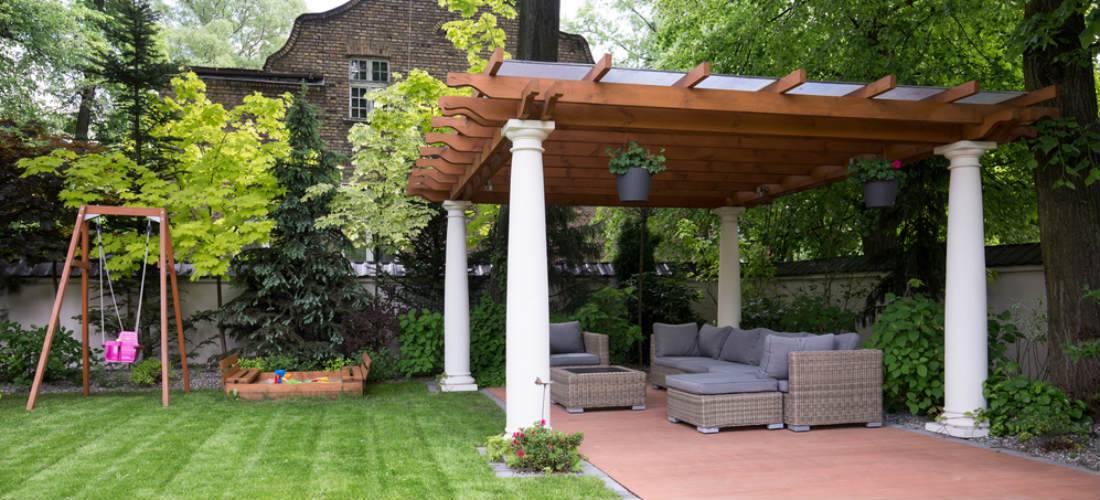 Beautiful backyard gazebo
Depending on the type of DIY gazebos construction you have chosen and the materials you plan to use, building a gazebo can be more or less expensive than purchasing a pre-made gazebo. If you already have a deck, you can also choose to build a pergolas, or wooden patio cover, to make it look like a gazebo. However, if you do plan to build your gazebo from scratch, let QualitySmith help you find a contractor who can give you helpful building tips and pointers.
DIY gazebos help to enhance the beauty of your outdoor area and are ideal for outdoor entertaining. You can place a gazebo near patios in front of or behind your home, or you may choose to put it in your garden or near your lake or pool. Gazebo construction can cost a lot of money, but these structures can also increase the overall value of your home, particularly if you build them to match your home exactly.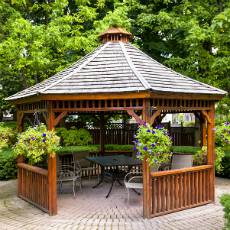 These outdoor structures can last for many years if built correctly. Depending on your community's building codes, you may have to purchase a building permit before building a gazebo on your property.
Purchasing a prefabricated gazebo is the simplest way to make this addition to your home. Because there are many types of prefabricated gazebos available, you'll have many styles and sizes to choose from. Some manufacturers allow customers to choose their own colors in order to ensure that their gazebos match their homes. You can also customize your gazebo online to ensure that you get the style you want. Use QualitySmith for recommendations on where to find stores that sell prefabricated DIY gazebos.
There are many advantages to building your gazebo from scratch. For one thing, you can choose exactly where to put it. You can build it a few yards away from your home to create a quiet space where you can read or relax or place it in the center of your yard to make it your home's focal point. You may also want to put a gazebo on either side of your doorway to create an entryway for your houseguests. There is no limit to how creative you can be when building your gazebo from scratch, which is why many homeowners choose this option.
When DIY gazebos to your home, you will have to make a number of choices. Building a gazebo from scratch can be relatively easy or very difficult depending on the style you choose. Purchasing a pre-made gazebo is a much simpler process, but it may be challenging to find one that complements your home perfectly. Sam's Club offers a good variety of gazebos and pergolas.