Knowing the depth of your closet is of importance when considering a closet addition. Learn more about what to consider and pricing.
Extra space always seems to be in short supply, making closet additions a valuable property booster for your home. Interior storage like shelves, cubbyholes, drawer units and shoe racks can significantly maximize the amount of usable surface area in your closet. Whether handled professionally or as a do-it-yourself job, closet construction is typically a short project that mainly requires patience and precision.
QualitySmith can simplify the daunting task of tracking down your ideal contractor if you decide to have a custom setup designed.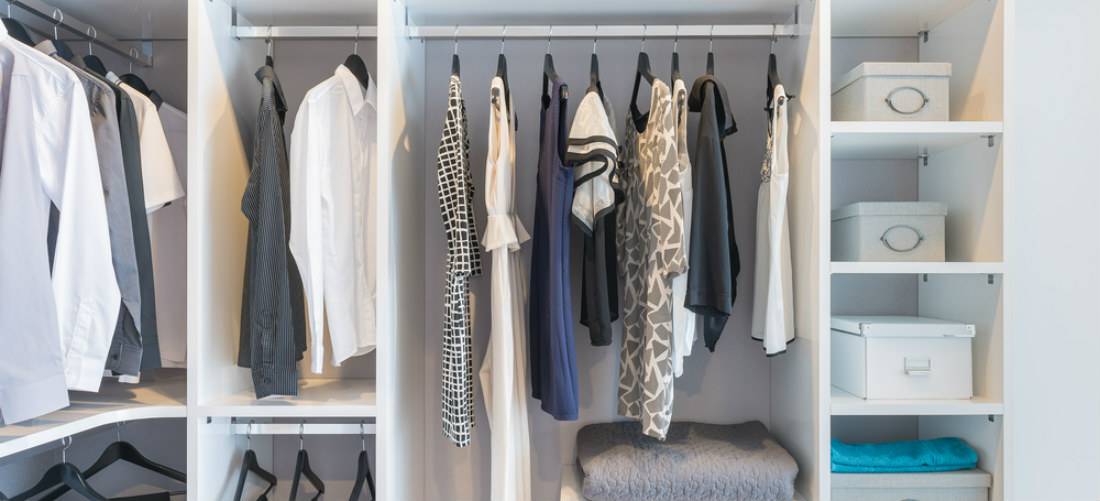 You have three main options for closet storage systems:
Prefabricated storage directly from retail stores.
Custom-designed prefabricated storage.
Do-it-yourself closet additions.
Prefabricated closets come with the obvious benefit of requiring little or no work. When buying closet systems from a store, the biggest challenge is pairing the right combination of pieces to utilize available space.
You must take precise measurements of the existing closet, paying special attention to the depth. You will need to decide on a maximum depth for any storage piece you buy, as it will determine how much open floor you have to navigate the closet. Deep interior corners are ideal places to add small shelves and cubbies, as these spaces are often too cramped for hanging clothes or bulky jackets.
Store-bought prefabricated closets are usually available either as individual units, shelves you must arrange on your own, or as large multi-storage units that fit right into the closet. These products are typically made from wood, laminate, plastic or lightweight metal in solid and wire formats.
The materials, number of units and format will determine the total cost of your closet additions, which could start as low as $50 for an entire setup of low-cost metal wire shelves. The most expensive layouts are solid wood with sturdy construction and attractive finishes, often ranging from $40 to $200 for a single shelf or multi-shelf hutch.
Walk-in closets are often large enough to accommodate many types of specialty storage, including:
Shoe racks.
Tie racks or posts.
Rails or posts hooks for coats and suits.
Armoires or drawer chests.
Center islands.
Cubbyholes or stackable modular units.
Vanity tables.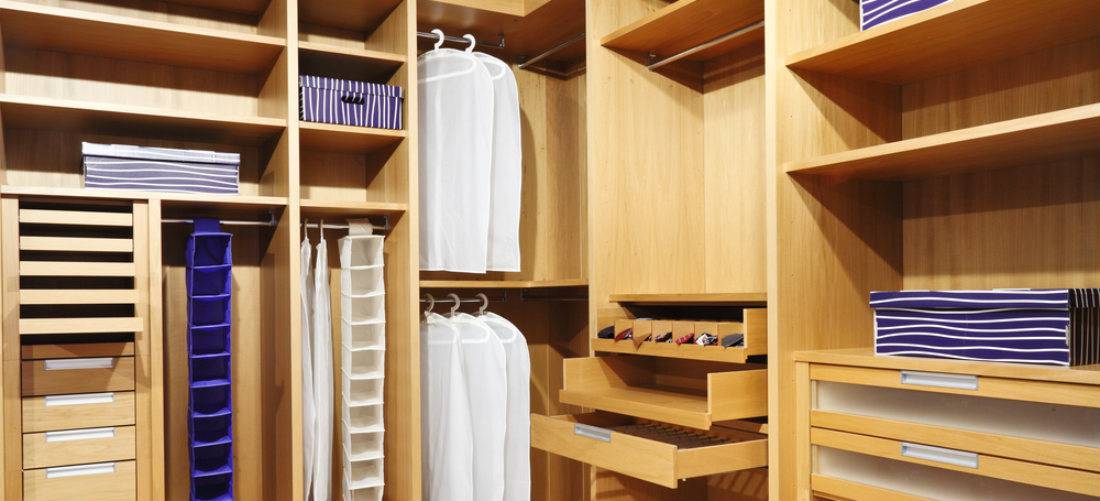 For custom prefabricated closets, you can visit local contractors or use online design services to come up with a potential layout. In both cases, you provide the dimensions and preferred storage formats, and the pieces are professionally crafted and installed. Be aware that some online services charge a fee for your design and for contacting contractors on your behalf.
For professionally designed storage, expect to pay around $1,000 for a smaller closet with a standard shape. For large walk-in closets with multiple specialty units or closets with highly irregular dimensions, you'll be paying $2,000 on average.
Homemade closet additions are less expensive, but are too varied to offer standard price ranges. The bulk of your budget will go towards purchasing high-quality materials and buying or renting any tools you don't already own, such as circular saws.
Small details will also affect your budget, such as choosing between prefabricated metal supports for shelves or buying and cutting your own medium-density fibreboard (MDF). Be sure to factor in the cost of any specialty features you need, including rods, hooks and posts.
MDF, birch plywood and oak plywood are some of the best materials for closet storage. A typical, thin two-inch by four-inch plank of oak or birch will be less than $10, while thicker pieces range from $15 to $25.
Other price factors include choosing to paint or stain the wood before installation, which can add an impressive polished look to the finished product. Another option is cedar liners: planks or rolls that can be applied to the walls or the surface of storage pieces to protect your possessions from moths, mildew and bugs. A box of planks costs about $20 to $30 and can be an attractive draw if you decide to sell your property in the future.
Consider the cost of acquiring all materials, tools or assistance before deciding between prefabricated, custom or homemade closet additions. In addition to budget, think about your own time commitment. An unfinished project will ultimately add more limitations to your space, so plan carefully and go with the option that will provide both daily and long-term benefits.
Connect with a contractor today to plan your closet remodeling project.