A guide to the interior woods available from Andersen Windows
The E-Series Eagle
Andersen Windows
These Andersen windows are custom-crafted for each window opening, so you can have windows in any size or shape you want. Pine or mixed-grain natural fir wood interiors are available for the base window price, or you can select from eight other wood varieties, namely oak, maple, walnut, alder, hickory, African mahogany, cherry and vertical grain fir. If none of these woods is what you are looking for, Andersen will try to source virtually any other wood species for you, as long as it meets standards for quality and production. Once you have chosen your interior wood, Andersen offers high-quality factory-applied finishes in eight stain colors and a clear polyurethane. If you are painting your windows after they are installed, you can have them prepared with one of two basecoat colors. Again, as the E-Series Eagle product line is all about customization, Andersen will match any stain color you need.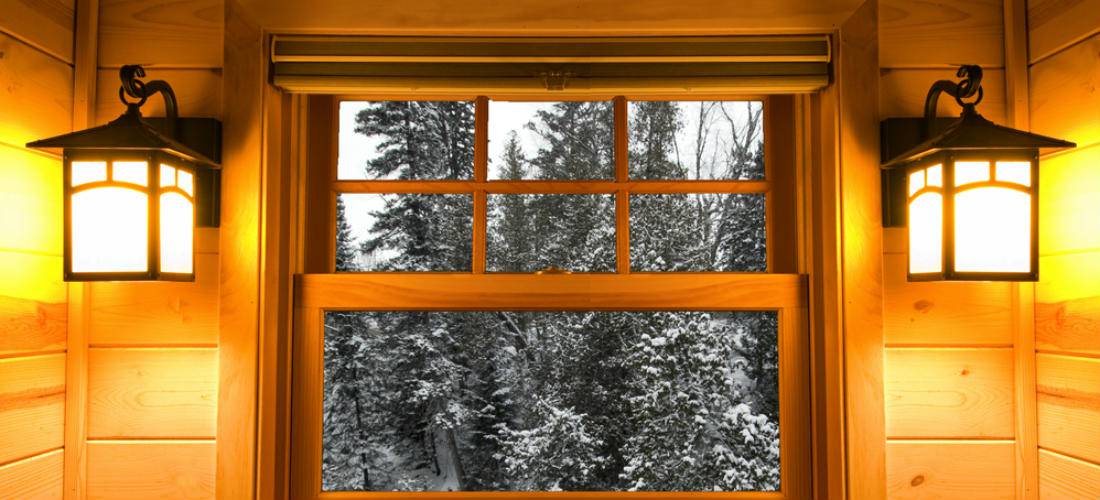 The A-Series
Andersen A-Series windows The A-Series is Andersen's most energy-efficient window line. While there is less customization available in this series than in the E-Series, custom sizing is available and there are lots of options to choose from. Interiors are available in pine oak or maple with a choice of 10 finishes, and you can choose to personalize the look by choosing different finishes for the different interior parts of the window such as the sash frame or the trim.
The 400 Series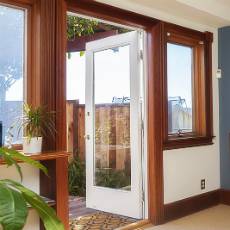 This is Andersen's most popular window line and is used extensively by builders and remodelers. The standard wood interior is pine, with either a natural or white finish. Some, but not all, products in this line are also available with oak or maple interiors, for example, the Woodwright double-hung window.
The 200 Series
Of all of its wood window offerings, this series is Andersen's value line. The interior wood is pine and it can be finished with one of four finishes: natural, white, sandtone or terratone.
As you can see, Andersen Windows interior wood options are plentiful. To determine which line is best for you, get a window estimate from a reliable dealer. The dealer may also be able to recommend a good contractor to install your windows. The window cost will be determined by the product line and the number of options you choose. However, your new windows will pay for themselves for years to come with the increased beauty and comfort of your home. QualitySmith offers this information on Andersen Windows interior wood options to help you decide which windows will be best for your home.