A summary of Andersen Windows 100 Series line of premium windows
Replacing your home's windows can be a large and costly undertaking. If you are looking for an affordable option for window replacement, you may want to consider reviewing Andersen Windows 100 Series prices and options. The 100 Series of windows from Andersen is the company's most affordable window line for homeowners.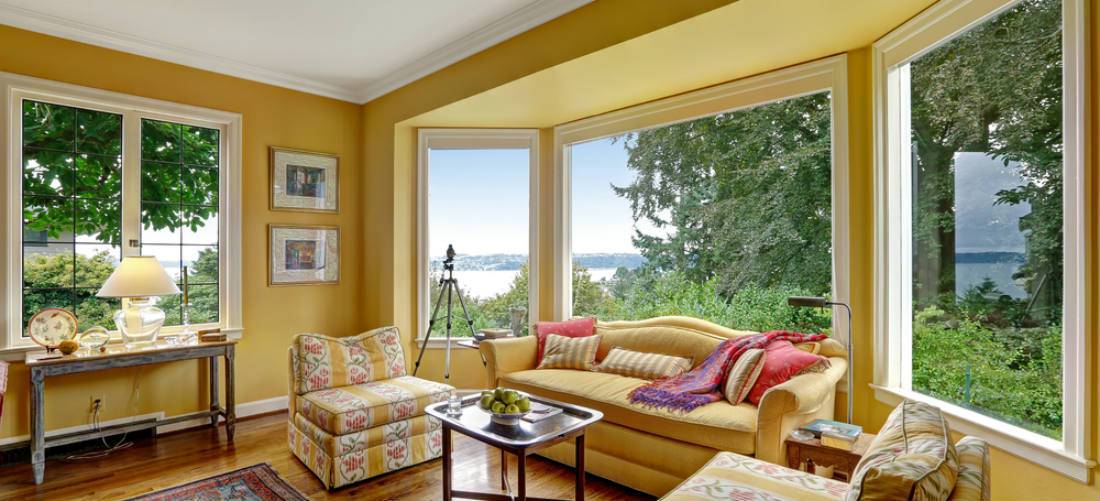 Andersen Windows 100 Series prices cover a wide range of window styles and sizes for your home. These affordable windows come in the following style options: Andersen Windows 100 Series
Awning windows
Casement windows
Gliding windows
Double-hung windows
Picture windows
Specialty windows
Casement windows in this series start at approximately $390, and awning windows start at around $420. Other styles have lower starting costs, though it should be noted that your Andersen Windows 100 Series prices will depend on the size and style that you choose. Picture windows typically have the lowest starting price because they are single-pane, fixed windows that do not require additional hardware or moving parts. Prices for specialty windows are not readily available, since they depend more on the size and shape of the opening in your home. Your contractor can help you determine what your windows cost for specialty sizes will be as part of your windows estimate.
All styles are available in a white interior finish, and you can choose from five different colors for your exterior casing and trim. Hardware for your new windows is available in white, black, antique brass, bright brass and satin nickel finishes.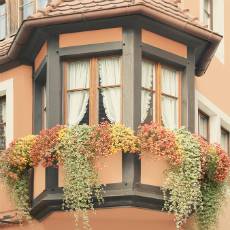 The 100 Series windows from Andersen offer homeowners several features that might be unexpected for an economy line of building materials. All 100 Series windows are made from sustainable Fibrex materials. These windows are also resistant to fading, flaking, rotting and blistering. Andersen windows in this product line require low maintenance and never need to be repainted.
All windows in the 100 Series are covered by a lifetime limited warranty that will help protect your new investment. The glass is protected by a 20-year transferable warranty, and all non-glass parts are covered by a 10-year transferable warranty. Since you will be able to transfer ownership of the warranty to a new homeowner, your Andersen 100 Series windows can help improve the resale value of your home. Always make sure to install your new windows according to the manufacturer instructions so you don't risk voiding the valuable warranty.
When you decide to install replacement windows in your home, you will want to research prices and customer reviews. You can use the QualitySmith service to help you find the window styles and features that will work best in your home. If you have a modest budget for the windows price of your replacement project, you may want to consider reviewing Andersen Windows 100 Series prices and options for an attractive and affordable way to improve your home's energy efficiency and resale value.