Having trouble finding tools for installing vinyl siding? Learn more.
The tools for installing vinyl siding are not that expensive. The installation of vinyl siding is a great investment in your home. Tools for installing vinyl siding are not hard to come by, but this do-it-yourself project may still seem much more daunting than it actually is. In reality, a vinyl siding project can be done with the instructions included and a few modest tools.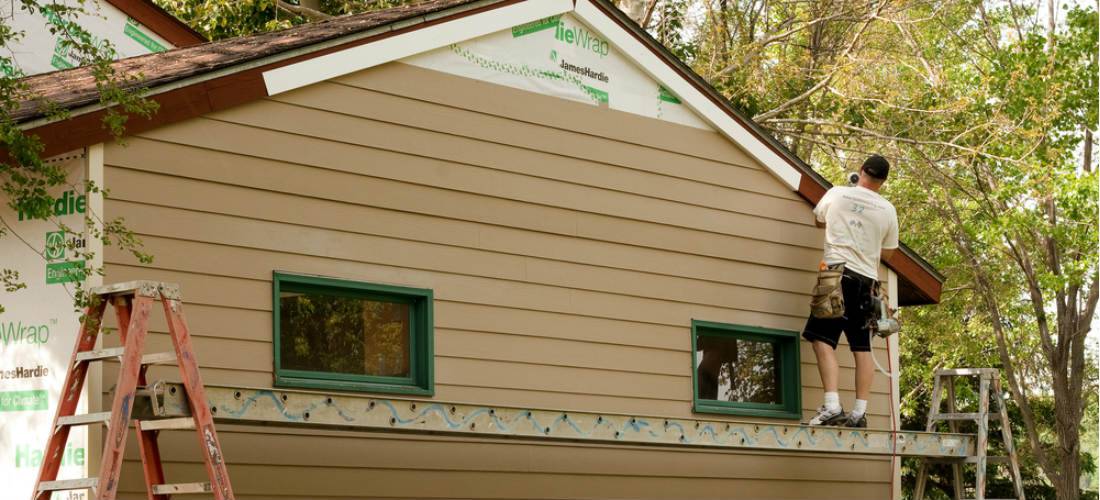 For many homeowners, a siding estimate includes the installation costs from a siding contractor. This cost may turn you off from the choice to install siding. Consider installing the siding yourself to save nearly half the siding prices that include professional installation.
If you don't have siding experience, though, you should consider hiring a contractor for the job.
Tools for installing vinyl siding should not scare you off either, as they are easy to come by and not excessively expensive. Additional tools are available that are specially made for installing vinyl siding.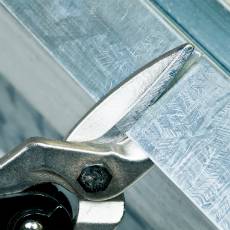 The basic essentials include:
Protective eyewear.
A utility knife.
Tin snips.
A fixed or hand-held power saw.
Protective eyewear is important any time you are cutting siding or trim. A utility knife is an easy way to cut siding that was not cut using a saw. Tin snips help with vinyl pieces that need to be hand-cut or shaped.
A power saw will make the job of cutting the vinyl siding much faster and easier. If you are installing siding in cold weather, use caution when cutting with a power saw, as the vinyl may chip or crack more easily.
Even if you do not own all of these tools, they are a small investment. Of course, basic tools such as tape measures and a hammer are useful in general and are probably already in your tool collection.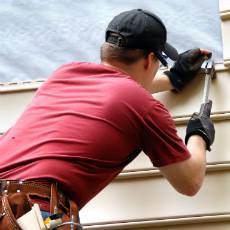 Specialty tools for installing vinyl siding are also available, such as:
A nail-hole-slot punch.
Scaffolding.
A zip-lock tool.
A snap-lock punch.
Vinyl siding comes with nailing slots already pre-cut, but a nail-hole-slot punch allows you to add a nail hole or expand an existing hole.
Scaffolding may be necessary to reach higher places on your house.
A zip-lock tool helps you remove or replace a piece of vinyl siding, which is beneficial if you need to make a correction or remove previous vinyl siding.
A snap-lock punch is used to punch lugs into the siding pieces that will be used on the top row of a wall or directly under a window.
Overall, the tools for installing vinyl siding are a miniscule expense compared to having your siding installed by a contractor. When considering this investment in your home, do not overlook the ease of doing this project yourself. Yet, if you don't have the time or the experience, hire a contractor. A siding update is a fantastic way to improve your home's curb appeal and value.