From a powdery residue to missing shingles, find out more cues for when it is time to replace a slate roof.
A slate roof can be a beautiful addition to your home. If your slate roof has become worn, you may wonder whether it is time to replace it. The decision to replace slate roof tiles is a big one, as the project can be both time consuming and costly. QualitySmith can help you to decide whether it is time to replace a slate roof, or if a simple repair can resolve the issue.
Slate roofing is often referred to as a 100-year roof, but that does not mean that it will not require any attention. As is the case with all roofs, a slate roof requires maintenance from time to time.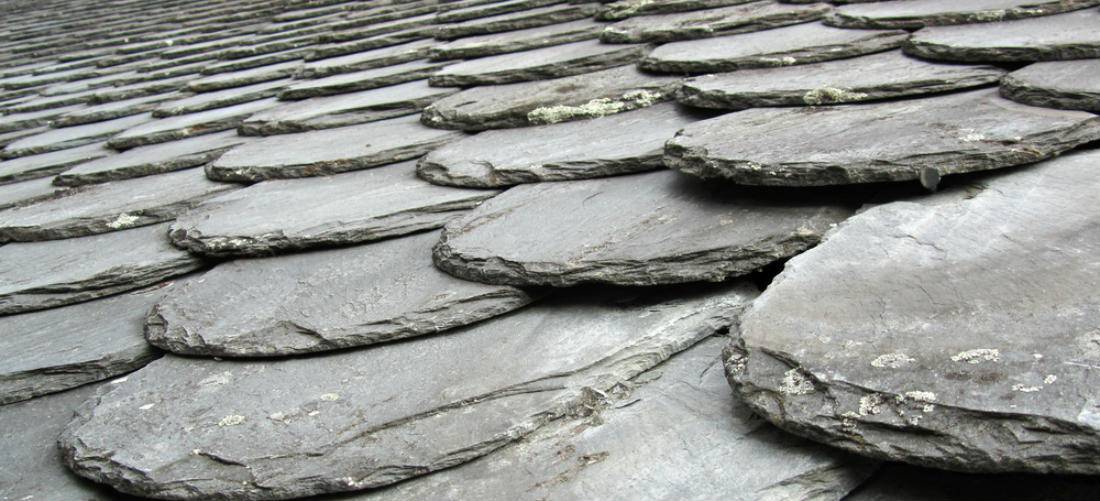 Ideally, it is best to inspect your slate shingles once a year and check for any that are broken, cracked, loose or missing and replace them as soon as possible. If repairs are necessary, it is important that you consult with a residential roofing contractor with specific experience in handling slate roofs.
One of the biggest problems that many homeowners eventually encounter with this type of roof is improper repairs. Without the right attention to detail, a slate roof repair can quickly lead to the need for an entirely new roof.
A slate roof is highly durable, and when properly cared for, it can last for many years. Even so, there may come a time when you need to replace your roof. Even if you have taken meticulous care in maintaining your roof, if more than 30 percent of the tiles need to be replaced, the best course of action is often to replace the entire roof than continue with annual repairs.
One of the most common signs that it may be time to replace your roof is evidence of flaking. If you notice powdering underneath your slate shingles, this could be another indication that your roof has reached the end of its serviceable life. Such powdering can sometimes even be seen in the attic.
When the time has come to replace your slate roof, it is important to shop around to obtain the best prices for a replacement. One of the smartest ways to do this is to obtain more than one roofing estimate from local contractors.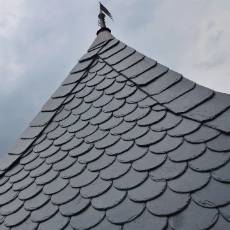 While there are many roofing product options available, the best way to preserve the historical integrity of an older home is to replace a worn slate roof with a new one. As you obtain estimates for a replacement roofing cost, several factors should be evaluated:
Length of the roofing warranty.
Price per square foot.
Experience of the contractor (an up to date license number, client referrals and similar).
Quality of the materials used.
Replacing your roof is a significant investment; however, it is one that will pay off in the coming years in terms of improving the value and aesthetic appeal of your home. The decision to replace a slate roof is one that should be carefully considered. By understanding when it is time to replace your slate roof and what to look for when obtaining estimates, you can make a sound decision.