When it's time to hire a roofing contractor, you don't want to jump the gun. So how do you go about picking the ideal candidate?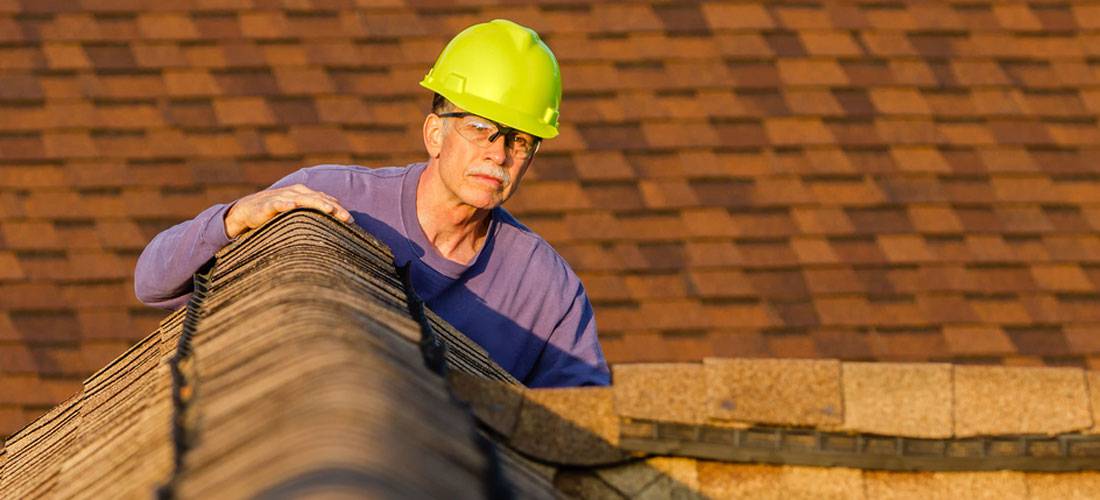 Ask these 10 important questions to know for certain that a roofing professional is right for your project:
Does the roofing contractor offer onsite inspections and estimates? If a contractor gives estimation on the phone without setting up an appointment to view the roof firsthand, back off immediately and consider talking to another contractor. The size, shape and condition of the roof are all essential factors that cannot be assessed even with the most skilled roofer if he does not conduct an onsite inspection.
Does the roofing company have a physical address? While a physical address isn't a direct reflection of trustworthiness and reliability, having one suggests that it is an established company which you can run to, just in case you encounter problems while the roof is under warranty.
How long has the company been in business? Though again not a guarantee of quality work and dependability, having a few years' worth of experience in the roofing business can often indicate their success. But don't let the fact they are a startup business to scare you away – just as long as they meet all the other specifications.
Does the roofing contractor or company carry insurance? Any contractor you hire must be able to provide this absolute must before you let them handle your roofing project. This includes liability insurance as well as workers' compensation if they have employees working with them. If a worker is hurt during construction and there are no workers' comp is in place, you could be held responsible to cover for medical expenses and lost wages. Ask the roofing contractor for verification of this insurance.
Is the contractor licensed? Make sure any roofing contractor you hire is licensed in the state where he is working. All states require contractors to have valid licenses and certifications although there are varying regulations in different local cities and towns. Make certain of this with your local government office so that you know that the roofing contractor has the appropriate licenses.
Can the roofing contractor provide references from past jobs? Make a request for a list of names and numbers for projects completed recently or over the past year. Conduct a short interview with former customers to see if they were pleased with the job. Ask for the contractor's attitude towards time and deadlines as well as his overall performance all throughout the project.
Does the company provide a warranty on workmanship? Confirm with the contractor if all materials will be covered under a manufacturer's warranty. But don't just settle for anything less. Get everything into writing, especially if you need the contractor will back up his work when the situation calls for it.
Has the company had any complaints and how do they attempt to solve them? Though a tricky question, you would want proof that the contractor has your best interest at heart in case issues arise. Check with your local Better Business Bureau to confirm if there are no complaints filed against them. If there are any, ask how they have been handled.
Does the contractor clean up the site and remove all the old roofing materials and is this included in the cost? This is for confirmation that at the end of the project, you won't be stuck with a pile of debris in your yard where you have to pay extra to have it hauled away.
Does the roofing contractor offer a written contract? Don't settle for a big warm smile and a firm handshake – it offers you no protection in the event of a problem. A detailed contract is a must which includes listing the work to be completed, the type and brand of materials, the time frame for completion, and an itemized list of all labor and materials costs.