Step-by-step guide to properly installing shingle caps on a hip roof
Most hip roofs look like pyramids. They have multiple ridges, large slopes and a top that forms a point. To install shingle caps on a hip roof, you must first familiarize yourself with the unique shape of your home's hip roof. Then, you should learn about the various techniques that you can use to ensure that your roof is installed properly. There is a standard method for installing cap shingles on hip roofs, but it is a good idea to speak to a roofing contractor who is familiar with this type of residential roofing installation.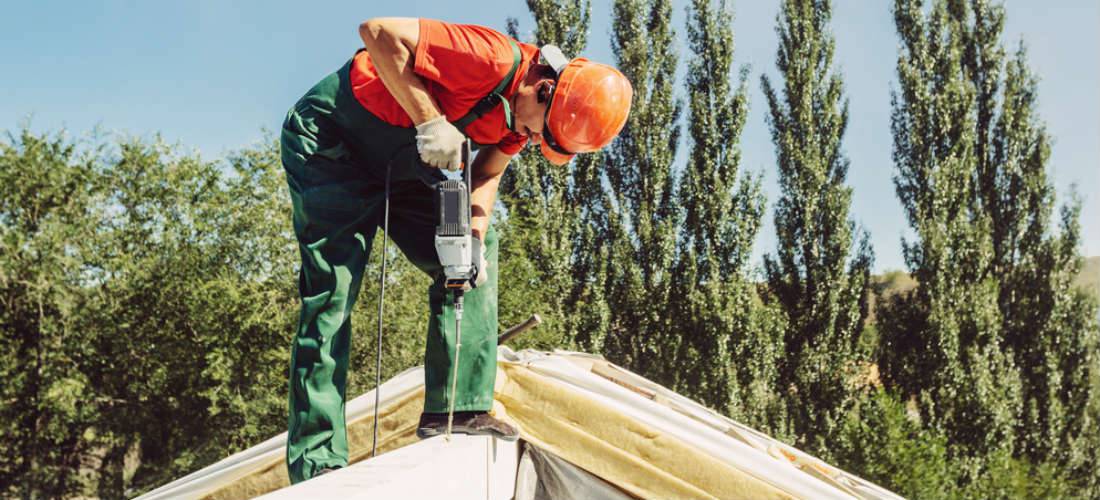 Hip roof asphalt shingles
Before you install asphalt roofing shingles, you must lay roofing felt. This heavy-duty, waterproof paper, which is also known as roofing underlayment, helps to reduce your likelihood of slipping while laying your roof, and it also acts as a moisture barrier between your rooftop and the shingles. You must also wear a safety harness, roof cleats and heavy-duty gloves before starting this job. Cap shingles are one-third of 3-tab shingles, so your first step is to use a sharp utility knife or a roofing knife to cut your 3-tab shingles into individual cap shingles. Once this is done, you are ready to lay the roof.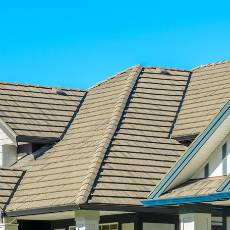 Begin by laying the first cap shingle at the lowest ridge on your hip roof. You will be working your way upward until you reach the top ridge. Each additional shingle you lay should slightly overlap the shingle below it, and none of the roofing tar paper that you have laid should be visible after you install your shingle caps. Once you reach the topmost ridge, start laying your next column of shingles. Make sure that you overlap each shingle by at least one-fourth of an inch, and carefully lay each shingle evenly to give each column a uniform look.
As you lay your shingles, you will be inserting roofing nails into them using a roofing gun. One nail should be used to secure each corner of each cap. If you make a mistake, you can remove the nail and reinsert it; however, removing roofing nails can be challenging, so try to be as careful as possible when installing it the first time. Once you have completely capped your roof, you must cut your final cap shingles to properly fit your roof's peak. You will need a roofing knife for this job. Then, you must nail the final cap shingles down. The nailheads on the final caps you install will be visible. Most homeowners choose to cover the visible nailheads with cement to increase their roof's aesthetic value.
Your asphalt shingle prices and roofing cost will depend on the brand and style of shingles you choose. Always choose brands that offer an extensive roofing warranty for your peace of mind. If you need a roofing estimate, QualitySmith can help you find reputable contractors in your area. These contractors can also give you additional tips on how to install shingle caps on a hip roof.