As the saying goes, 'An ounce of prevention truly is worth a pound of cure.' This rings particularly true when it comes to your furnace.
Don't let winter catch up on you while your furnace is not performing at its optimum. These basic maintenance tasks won't just ensure that natural gas or propane-fueled furnaces will be putting out enough heat during the coldest days of the year, but will also save you hundreds of dollars spent on maintenance service.
Winter's tough enough without your furnace dying or not putting out enough heat. And when it comes to furnaces, an ounce of prevention truly is worth a pound of cure. So here are some basic maintenance tasks that you can do to ensure that your natural gas or propane-fueled furnace stays running in peak condition all winter. Together, these tasks will take you less than three hours to do, cost only a few dollars, and require a few basic hand tools. That's pretty cheap insurance for a worry-free winter of cozy, cost-effective warmth.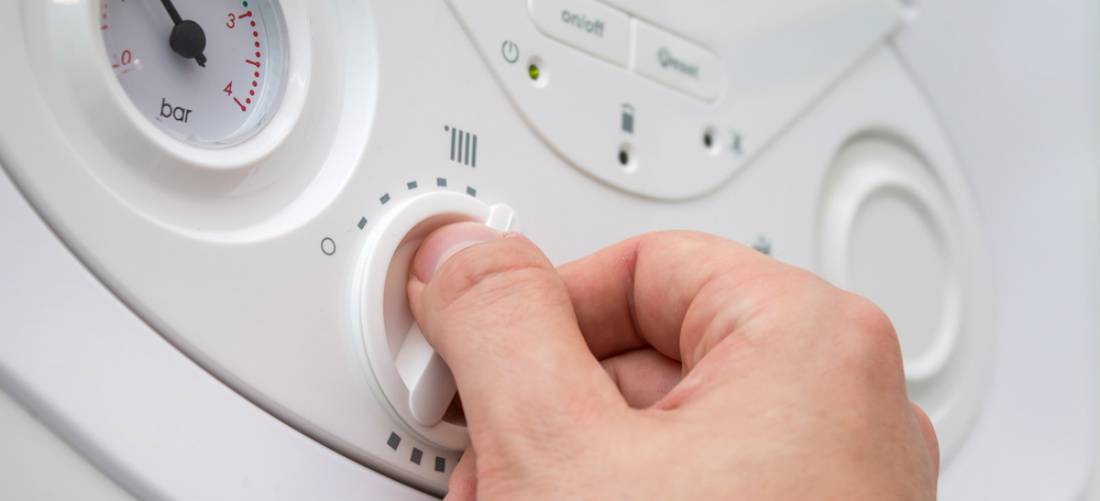 1. Inspect the burner flames.
First, flip the electrical power switch to "Off". Lift up and pull out the combustion chamber door then remove the burner cover.
Turn the power switch back on then turn up the thermostat to activate the burners. Ideally, the flames should be fairly even and blue. If it's shooting up yellow flames, it means the burners are filthy.
At this point, don't do anything else already. Call in a pro to do the proper cleaning and adjustment to the burners.
2. Clean the burner and blower cavities.
If it has evenly blue flames, you can proceed with cleaning it on your own.
Turn off the power switch again and shut off the gas. Use a vacuum to get rid of dust and dirt out of the burners and the furnace base. The hard-to-reach back of the burners can be cleaned out by attaching a 1/2-inch sized drain line about 20 inches long to your vacuum hose.
Vacuum the blower department. Make sure you remove all soot which can affect combustion performance.
3. Clean the blower itself.
Also called a squirrel cage, the blower should also be spotless to ensure your furnace will be running in its peak.
Use a vacuum and small brush to clean it thoroughly. Be careful not to damage the wirings of its blower or the counterweights on its fan blades.
If you're not certain you can do this without damaging anything, call in a pro to do it to avoid throwing it off balance.
4. Change the furnace filter.
The furnace filter must be changed on a regular basis – every one to three months depending on your furnace's workload. A cheap fiberglass filter will do; sometimes, a high-efficiency filter can do more restriction to its airflow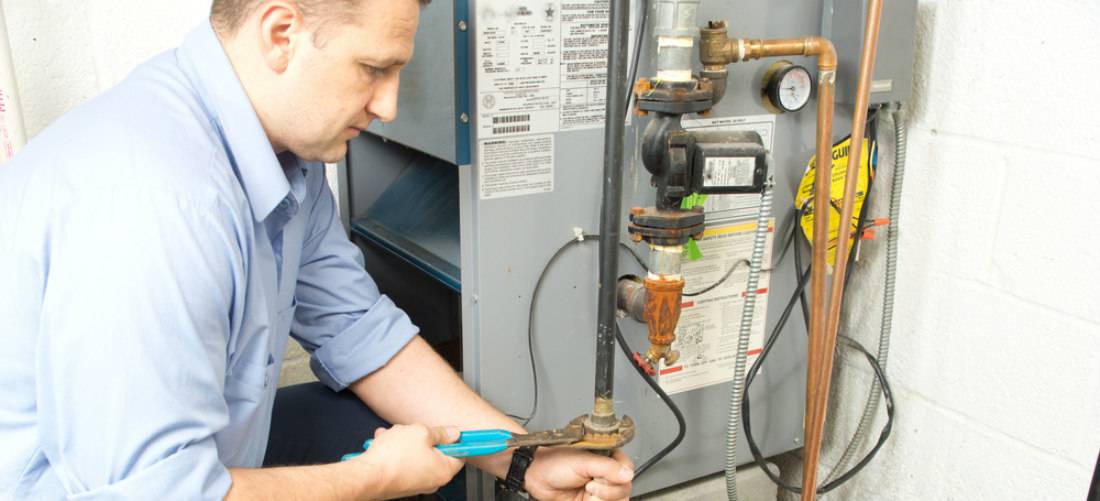 5. Clean off the pilot, hot surface igniter and the flame sensor.
Use a drinking straw to blow dust off the pilot and the hot surface igniter while a fine emery cloth can remove residue from the flame sensor. Don't ever touch the hot surface igniter because it can break very easily.
6. Make adjustments on the drive belt, bearings, and dampers – if necessary.
Make sure the drive belt has no cracks or frayed areas. Lubricate bearings but be careful not to overdo it. Adjust dampers for seasonal changes.
7. Seal leaky air ducts.
Use special metal tape or high temperature silicone to seal leaky air ducts. Again, if you're uncertain how to do this, call in a pro to fix the problems.
One excellent resource for maintenance information on your furnace is your owner's manual. Here is the page for Trane's owner's manuals. Every manufacturer has a similar page on their website.