Heat pumps serve as a great energy-efficient option. Learn more with this Guide:
Looking for heat pumps on sale can make you cross-eyed with confusion. You might not even be entirely clear on what a heat pump is, or understand its advantages over more traditional air conditioning.
What is a heat pump?
A traditional HVAC system uses electricity or natural gas to run two separate elements. One the furnace will artificially heat your home, while the other the AC unit will use energy to cool it. This can be horribly inefficient as both processes entail using a lot of energy to alter the thermal equilibrium of your home environment.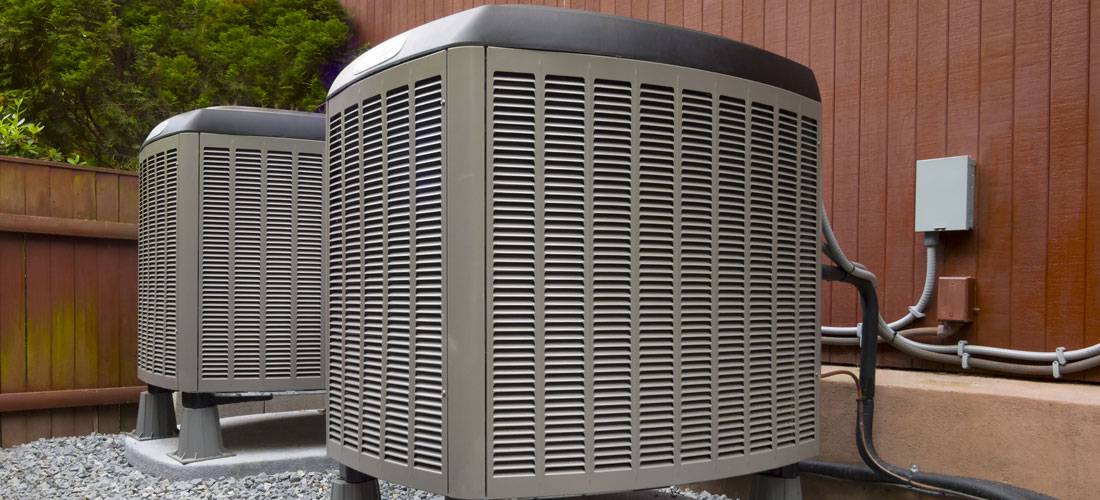 However, the equation changes when you install a heat pump. It isn't exactly perpetual motion, but the heat pump replaces your furnace by transferring heat from the outside, to the inside of your home. It replaces your air conditioner because of its ability to pump air out again.
In areas with temperate climates especially, heat pump sales have been increasing due to the fact that they are a better energy-efficient option compared to other HVAC systems.
When you're looking for affordable home cooling and heating options, doing your research and gathering insight can save you a lot of money and trouble when it's time to hire a contractor and get an installation estimate. You should make your final selection from among the various heat pumps for sale in conjunction with your contractor, although certain tricks can make the process much simpler.
Perhaps the most important step in choosing a heat pump for your home lies in choosing the right equipment. An old or damaged heat pump isn't of much use and will actually be counterproductive with saving money by using less energy over time.
The Consortium for Energy Efficiency in conjunction with the Air Conditioning, Heating and Refrigeration Institute created an online database of equipment that meets or exceeds high energy-efficiency standards.
Energy Star is also in the business of certifying heating and cooling equipment.
Contractor and installer
All of this is pointless, of course, without first hiring the right contractor. It should go without saying that any contractor you look at should be licensed, bonded and insured.
Among contractors that meet these qualifications, you'll still find quite a wide variety of pricing and skill. Start by asking other homeowners you know who have had work done in the past. Nothing is more telling than personal experience, after all. Make very sure to get everything in writing, from the installation estimate to the warranty.
Another good idea is to start looking for your contractor during the temperate months, which tend to be HVAC-off seasons. You might wind up getting a better price if your contractor is sitting idle during your preferred month.
No matter the time of year, though, your contractor may receive discounts from supply stores just by being a licensed contractor in the area. This is not a guarantee and can vary from city to city.
Overall, you can find heat pumps for sale in January. This forgotten winter month is right after the holiday season and when suppliers are looking to get rid of last year's inventory at a good price.
No matter the situation, it's worth it to invest in the expert advice of a professional before browsing through the various heat pumps for sale. A quality contractor can quickly review your home and give you an itemized estimate. Use QualitySmith to find a professional contractor in your area.