Keep these things in mind when seeking and reviewing air conditioner installation estimates.
Seek air conditioner installation estimates before you start your project. Installing a new air conditioner is an excellent way to increase your home's resale value. It can also make your home much more comfortable in the warm summer months. Before you install air conditioner components in your home, you will want to get a few air conditioner installation estimates.
Many homeowners choose to have their home cooling units installed by licensed HVAC contractors. A good contractor will include warranty specifications, energy efficiency, parts prices and labor costs in any air conditioner installation estimates he provides.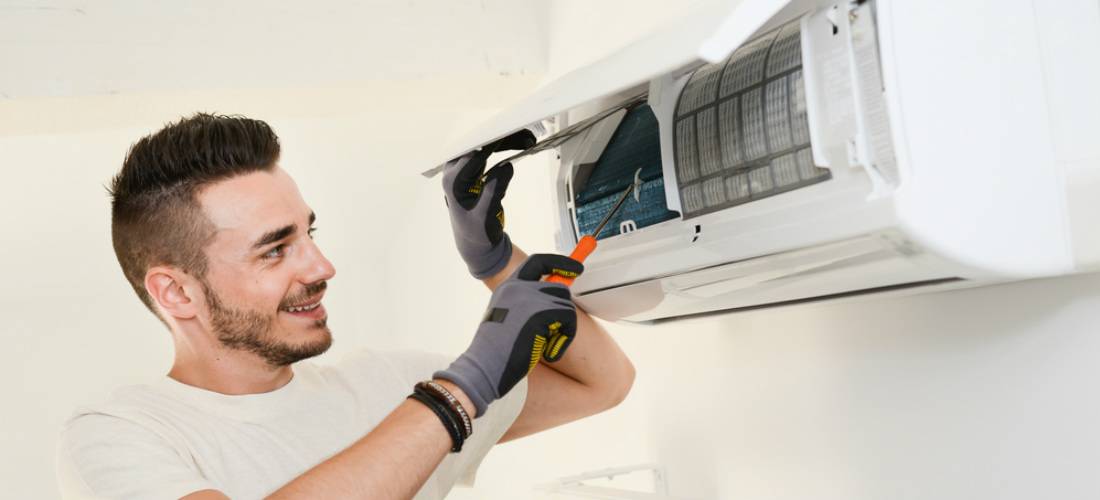 Remember that you can get estimates from more than one contractor in order to compare prices and get the best possible deal. You should aim to get at least three bids before choosing your HVAC contractor.
When you review your air conditioner estimates, you will want to make sure that you are purchasing the right air conditioner for your home. Your contractor should be able to determine the proper size and type of AC unit based on the size of your home.
The cost to you will also depend on the number of windows in your home and the quality of your existing installation. Be sure that your contractor does an on-site inspection before giving you an estimate rather than relying solely on information obtained over the phone or on the Web. This will allow the contractor to check if you will need any additional work done as part of your installation, such as ductwork repairs, as well as ensuring that the estimate takes all relevant factors into account.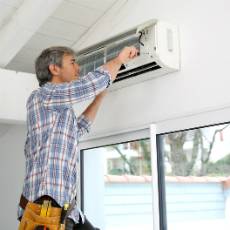 The price of your project will vary considerably depending on the type of home cooling system you choose to install and the amount of additional work that the contractor will need to complete. If you choose to install a window unit to cool a single room in your home, your costs will be significantly less than if you choose to install a central air conditioning unit.
Air conditioner prices  also vary depending on the manufacturer that you choose to buy from.
Installation is available through many home improvement retailers such as Home Depot and Lowe's. You can easily arrange to have a central AC unit or window unit installed by a professional. Air conditioner installation estimates can be arranged over the phone or in-store.
In some situations, you may qualify for special pricing or financing options if you purchase a unit and installation together after receiving your estimate.
When you are ready for a new air conditioner, be sure to review all of the estimates closely. You can use QualitySmith to help you find contractors with the best air conditioner installation estimates. An accurate estimate from a licensed contractor is the first step to a quality AC installation.