A brief description of what Voiceover Internet protocol (VoIP) is and how it can strengthen your home security system.
When you install a residential alarm in your home, you might find that the system isn't compatible with your home's phone system. Companies that install home security systems with Voiceover Internet Protocol (VoIP) can ensure that your alarm system works with all facets of your home's phone and Internet package.
VoIP is a type of phone service offered by a growing number of telecommunications companies and it shares many similarities with digital phones. If you bundle your cable, Internet and phone service through your cable provider, you likely have either VoIP or digital phones.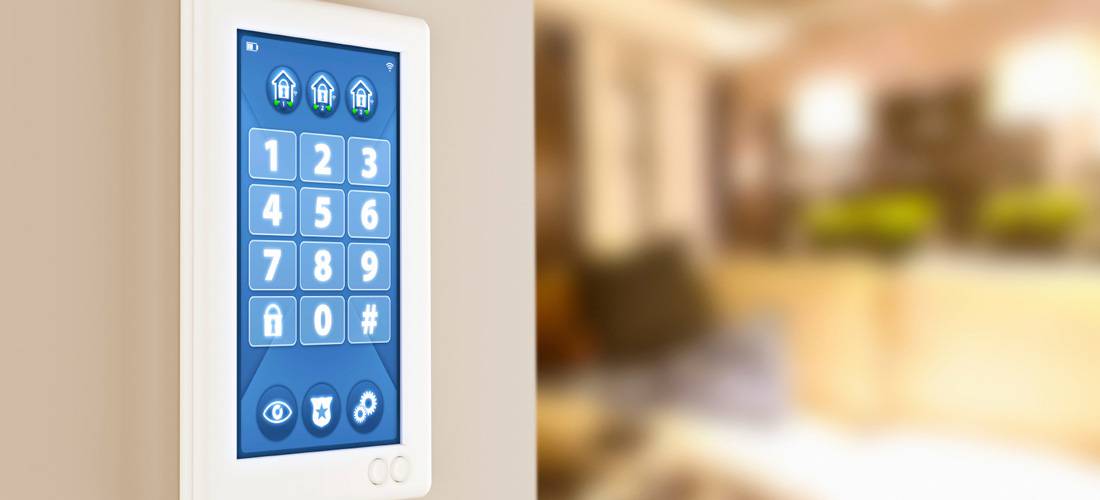 Some of the top alarm companies, including ADT, require a hardwired phone connection, which is only available through a local or regional phone company. Your alarm system connects to the phone line, letting the system send a message to the police when an emergency occurs. If you install a home security alarm and change your phone provider, you might find that your alarm system no longer works properly.
VoIP systems: More and more companies now offer VoIP home security systems, which rely on your Internet connection. The companies use a broadband adapter, which attaches to your Internet connection. When something triggers the alarm, it automatically sends a message to you and the authorities in your area.
Net Alarm is a well-known VoIP home security systems provider who lets you determine how you want to receive your notifications. The company can send a text message to your cell phone or smart phone, or you can opt for an email alert.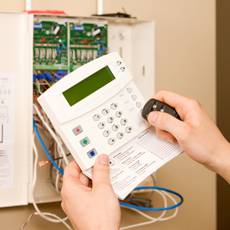 For less than $15 per month, you can elect a self-monitoring system. This system monitors your home for dangers and sends you an alert automatically. This gives you the chance to investigate the problem yourself and contact the authorities if needed. You do not instantly get help from local authorities with a self-monitoring system, but this can be a good choice, if you have pets or children who might accidentally trigger the alarm.
If you need more help or support, you can opt for a live-monitoring package, which can start at a service charge of $20 per month. This type of system comes with off-site monitoring by an employee of the alarm company. When something triggers the alarm, the employee contacts you and sends an alert to the police department. Some providers may even offer discounted prices for those who sign a longer contract or pay upfront for one year of service.
QualitySmith has more information on a broad range of home security systems providers who can add Voiceover Internet Protocol (VoIP) to your home security system (include link to the home security provider's hub article here.) If you're interested in putting a home security system with Voiceover Internet Protocol (VoIP) to work for you, QualitySmith can immediately connect you to local professionals who can assist you.