A guide to GAF asphalt roofing shingles: Camelot vs Slateline
If you own a residential property you likely know how important is to maintain a water-tight roof. Installing or repairing a roof can be very expensive and is often full of difficult choices. Before you make a purchase, you should compare GAF Camelot vs Slateline asphalt shingles, as they are both considered good-quality products. In addition, GAF will typically offer a comprehensive roofing warranty if you purchase its shingles. So don't hesitate to replace your damaged roof; protect your home and your family by getting a roofing estimate today.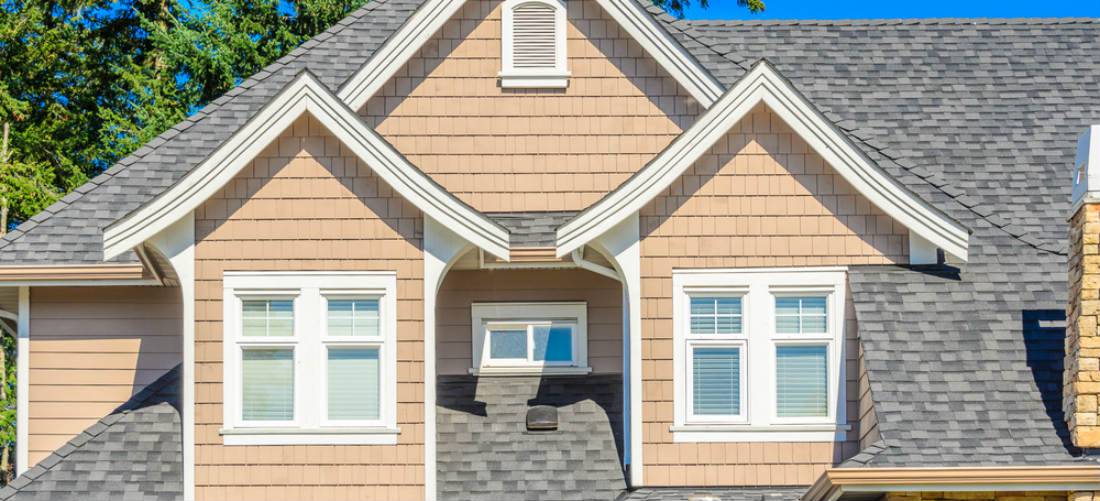 GAF Slateline asphalt shingles
Protecting your home from future water damage requires the best-quality asphalt shingles, which can be difficult to find with to the number of roofing manufacturers in the market. GAF has established an extremely reputable history beginning in 1886. The company is now the largest manufacturer of residential and commercial roofing in North America and currently employs over 4,000 factory-trained contractors. GAF has also provided education to over 125,000 industry professionals by using its C.A.R.E. installation training program. GAF's extensive history and state-of-the-art facilities have allowed it to keep asphalt roofing shingle cost low, making it a viable option for your roofing needs.
The Slateline and Camelot shingles are both part of the Lifetime Designer Series, which is GAF's most-popular category. Although Slateline and Camelot are both laminated architectural shingles and have the same warranties, there are some noticeable differences. The Camelot shingles are inexpensive reproductions of slate or wood shakes and are typically installed on higher-end homes with many valleys and peaks. These shingles look completely natural, but if you are looking for something that is a bit cheaper and offers the same performance, you might want to go with the Slateline shingles.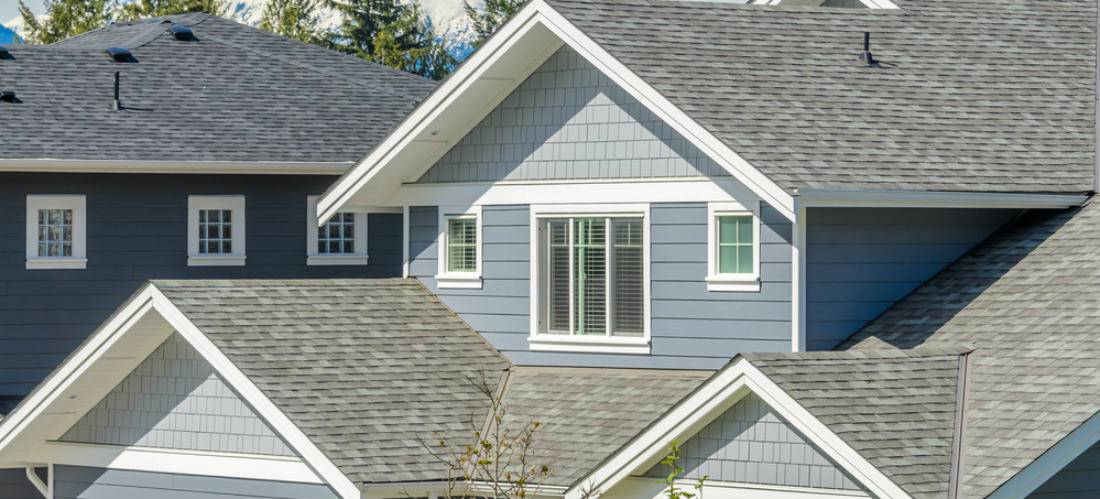 GAF Camelot asphalt shingles
The Slateline shingles are part of the Value Collection and have the appearance of natural stone slate. Bold, shadowed lines are paired with tapered cut-outs to create an attractive appearance that adds depth to any roof. The Slateline shingles are offered in many colors, and they can also help to keep overall roofing cost down because of their low price. In addition, if you are looking to install asphalt roofing shingles on a tight budget, you might want to shop for the affordable 3-tab shingles that GAF can offer.
Although GAF's factory-certified installers are recommended, you can choose to hire your own contractor. If you decide to hire a residential roofing contractor personally, always remember to get a list of references and check their insurance. Nothing is worse than a home-improvement disaster with no insurance coverage. Additionally, you can get an enhanced warranty coverage package if you use GAF's installers, so always choose carefully. QualitySmith is often a good place to start looking, as it has many options available to help you find qualified local installers.
Preventing future water damage often means finding the best-quality shingles, and GAF has some outstanding options. Make sure to compare GAF Camelot and Slateline asphalt shingles before making a purchase, and always remember to hire a qualified profession for the installation process.