Understanding FrontPoint and Guardian Alarm home security systems and the types of services offered is important in making the best choice.
The decision to install home security alarm equipment in your home is one that can provide you with assurance regarding the safety of your home and family. While deciding which security company is your best option, it is important to compare FrontPoint vs. Guardian Alarm home security systems and prices and read home security system reviews .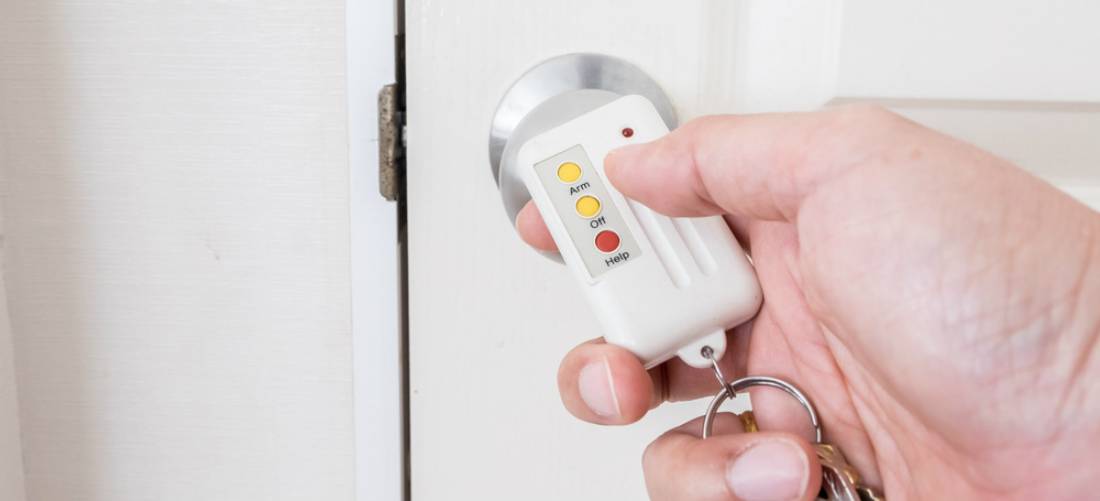 FrontPoint touch-screen panel
FrontPoint Security has been in business since 2007. Based in Virginia, this company offers do-it-yourself (DIY) security equipment. This option is beneficial if you are interested in installing a security system in your home and feel confident installing it on your own. If you're not interested, then we can connect you with a local installer now.
FrontPoint touch-screen panel
All security equipment sold by FrontPoint is manufactured by General Electric and is covered by a two-year manufacturer's warranty. A variety of home security equipment is available from FrontPoint, including:
Door and window sensors.
Motion sensors.
Smoke and heat detectors.
Glass break detectors.
Flood and water sensors.
Carbon monoxide detectors.
Cellular monitoring is used for all FrontPoint alarm systems. The benefit of cellular monitoring is that you do not need an Internet connection or a landline.
FrontPoint offers three monitoring options:
Protection Monitoring Plan: most basic plan and costs about $35 per month. With this service, FrontPoint will dispatch emergency personnel to your home if your alarm is triggered.
Interactive Monitoring Plan: includes online and remote access with mobile apps. This plan costs about $43 per month.
Ultimate Monitoring Plan: costs about $50 per month and includes remote and online access, wireless light control and camera viewing.
Guardian Alarm was established in 1930. This Detroit-based security company initially provided business security services but has since expanded to include home security services and equipment.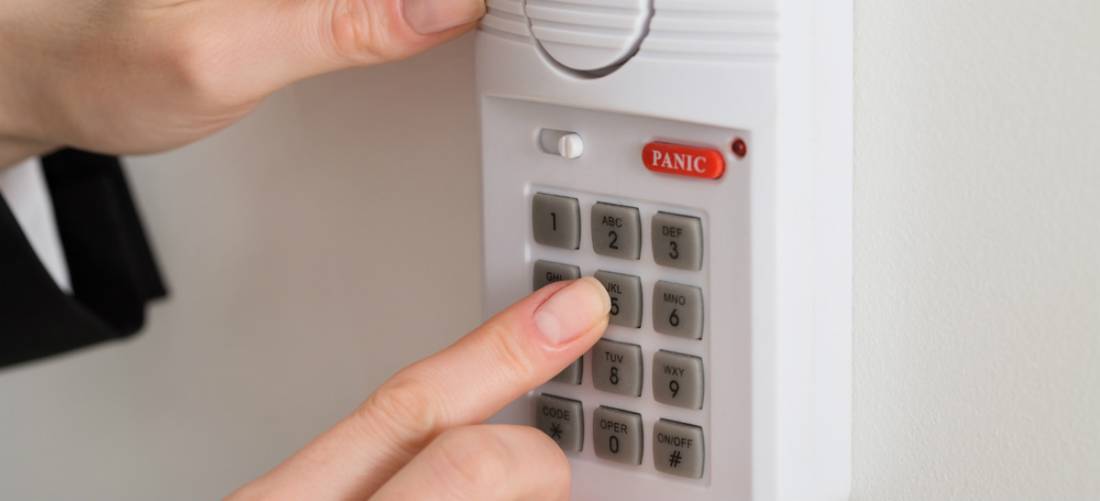 Guardian Alarm security systems
Unlike FrontPoint, Guardian Alarm offers professional installation of its security equipment. Installation prices for Guardian Alarm home security packages begin at about $99 for a standard package, which includes:
Remote key fob.
Motion detector.
LCD keypad.
Three window/door contacts.
The company also offers a smart home service that will allow you to remotely monitor cameras, motion sensors and the temperature in your home from your smartphone. Several types of security equipment are available from Guardian Alarm, including:
Door and window contacts.
Motion detectors.
Glass break detectors.
Keypads.
Family message center.
Key fobs.
Digital monitoring.
Audible alarm notifications.
Panic buttons.
Monthly monitoring services through Guardian Alarm begin at about $30 per month. Upgraded services are available at an additional cost.
In deciding which company is best for your individual security needs, it is important to consider whether you feel confident installing your own security equipment or whether you prefer professional installation. It is also important to compare FrontPoint and Guardian home security prices as well as the services each company offers.
Installing a security system in your home is an excellent way to protect your family. Choosing the right security company for your needs and budget will provide you with the security you desire.