Your home is that special place where you create happy moments and celebrate wonderful holiday memories. Work on it with the kids.
But you don't always have to dial your local contractor's number right away every time you're going to engage in any home improvement project. Have you ever considered enlisting the help of your kids for this endeavor?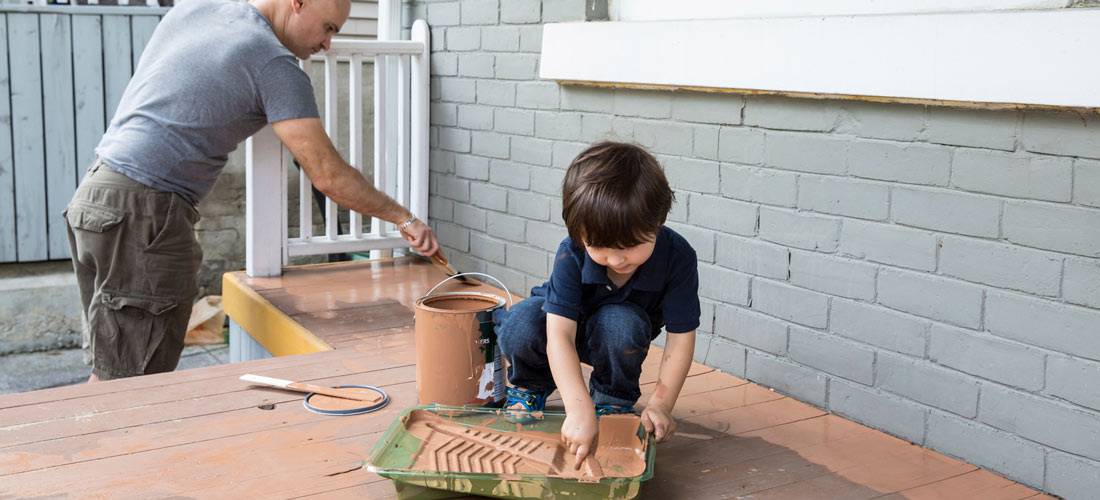 Involving the entire family for any quick fixes and upgrades doesn't have to be Mission: Impossible. With just detailed planning, a little bit of coordination, and a lot of room for fun and excitement, your home improvement projects can be the best kind of quality time you'll be spending as a family.
Here are 5 home improvement projects you can do with your kids:
1. Painting
Preserve your home's unique charm and character by updating its color, especially if it has seen better days. It's a good thing that the paint technology these days are more resistant to cracking, bubbling and peeling without the harsh chemicals.
And because of this, repainting your walls or the exterior surfaces of your house can be a kid-friendly weekend activity. Allow them to work on a non-crucial area that needs painting so they can enjoy a degree of freedom without worrying about goofs and mistakes. With your supervision, it can easily be fixed plus they'll have a sense of pride for helping out on such an important family task.
2. Gardening
If you haven't had the opportunity before, now is the best time to indulge in some backyard beautification – with the help of your little ones. Which child doesn't love the idea of getting all messy just because they think it is fun? But this time, you'll be putting all their energetic efforts into good use.
Gardening is the perfect activity for them – although there is delayed gratification with this family-friendly project. But even if you have to wait a little longer before you can see the fruits of your labor, the most important thing is that the fun factor is high during the actual planting stage.
Keep the digging to a minimum, if it is possible. But you can plant many of your family's favorite vegetables or flowers! It is fun, educational, and long-term. Plus, you don't have to feel guilty or mad about washing all those soiled clothing afterwards.
3. Building a Playhouse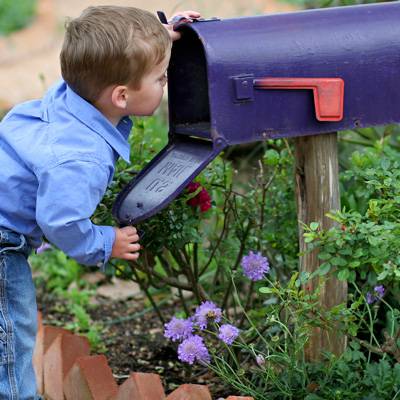 If the idea of building a playhouse yourself sounds a little overwhelming, you will be happy to know that there are plenty of kits available to help you in the project. Of course this is not an activity suited for young children, but older ones taking the proper safety precautions will enjoy this project a lot. Learning to use a hammer is a basic skill and there is no better way to learn it than with your parents.
4. Decorating the Mailbox
Put a little sizzle in your snail mail when you let your kids decorate your faded or worn mailbox. First, you can take them shopping for some paint materials or art supplies so this kid-friendly project can turn into an exciting and crafty one.
Just make sure the house number is visible enough from a distance and that your adorable angels won't paint it shut!
5. Installing Outdoor Solar Lights
This home improvement project is one of the easiest you can do as a family. Because you can just buy solar walkway lights from your local hardware store, what's left to do is just dig a hole and put it in the soil. How easy is that?
First, let your kids decide which part of the garden or your outdoor area needs to be illuminated.  Just make sure they choose places where the units are visible enough in daylight so nobody has to trip over it or it won't be run over.
No wiring needed but the units must be fully charged before you install them. It's good for the environment and the best thing about it, your kids would enjoy seeing the lights turn on as the sun goes down.
Need more ideas? House Logic has come up with a few as well.