Duramax vs Homestyles: Determining the best prefabricated vinyl outdoor storage building for your home
If you need more room for storage, exterior storage systems may be the right solution. These sheds are typically made of steel and coated with vinyl to make them more attractive. Before buying one, conduct a DuraMax vs. Homestyles prefabricated vinyl outdoor storage buildings comparison to see which manufacturer offers the product that can accommodate your storage needs best. Both companies produce garden sheds and tool sheds in a variety of styles and sizes, giving you a number of options.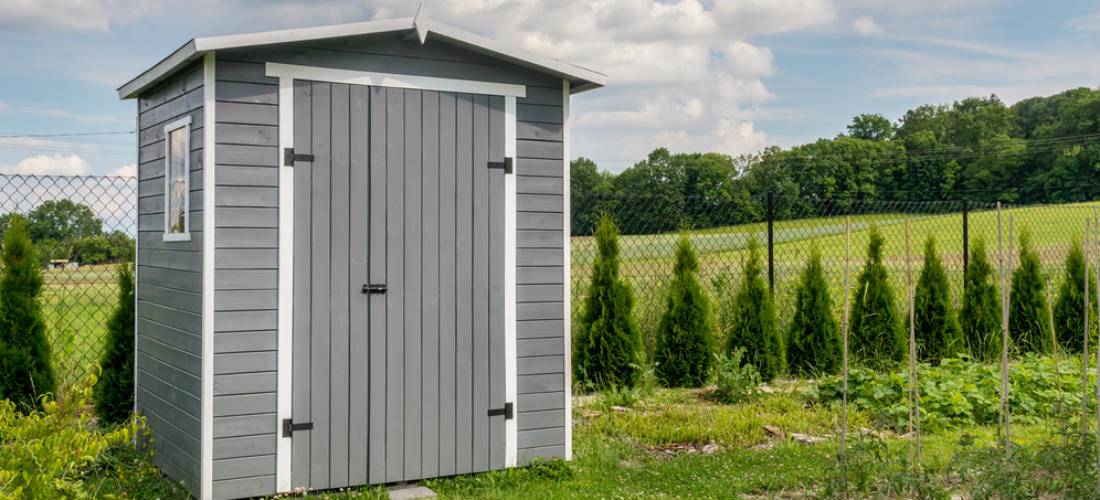 DuraMax prefabricated vinyl sheds
DuraMax manufactures fire-resistant, prefabricated outdoor storage sheds. The smaller models are ideal for storing garden tools, walk-behind mowers and trash cans. The larger models can double as potting sheds or storage for your tractor or riding lawn mower. All of the prefabricated outdoor vinyl storage buildings produced by this company are made of steel and rigid vinyl. The steel gives the sheds strength, while the vinyl makes them easy to clean and maintain. Vinyl also prevents rusting, making the sheds look more attractive.
DuraMax sheds also have the following features:
Steel-reinforced wall columns
UV resistance
Galvanized roof trusses
High wind resistance
DuraMax sheds also handle heavy snow loads and winds up to 115 miles per hour as long as they are anchored properly.
Homestyles prefabricated vinyl sheds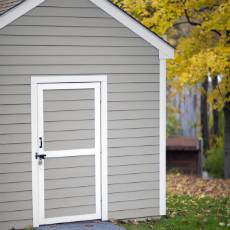 Homestyles produces three different storage shed collections. The most affordable option is the Select model. This is a space-saving storage solution that is ideal for small yards or lots. The shed has a lean-to design, lockable doors and functional vents to ensure adequate ventilation. The Select model measures 4 feet wide by 7 feet deep. The Premier series has five different shed sizes, which range from 8 feet to 10 feet wide and 6 feet to 10 feet deep. The smaller models are ideal for storing pool toys, tools and small pieces of equipment. The larger models can accommodate lawn furniture, motorcycles and riding lawn mowers.
Models in the Elite series can be used as pool sheds, potting sheds, workshops or storage sheds. You can purchase an Elite model that is 10 feet wide by 8 feet deep or 10 feet wide by 12 feet deep. You also have your choice of white, clay or tan, all of which have white trim. This kit comes with pre-cut siding so you can match the color of your shed to the color of your home. All Homestyles sheds have a 10-year limited warranty. The Elite models have Miami-Dade NOA approval for hurricane zones.
When you purchase a vinyl storage shed, proper assembly is critical. Once it is assembled, you must also make sure it is installed on a sturdy foundation that can withstand high winds. If you need assistance assembling or installing your new shed, the QualitySmith service can help you find a contractor to help with the project. Before making a purchase, conduct a DuraMax vs. Homestyles prefabricated vinyl outdoor storage buildings comparison to make sure the model you choose has all the features you need.