Breaking down Cosmos vs Lifetime Products prefabricated vinyl outdoor storage buildings
If you are looking for outdoor storage sheds, you might find hundreds of different models. Before you narrow down your search, you should think about products from Cosmos and Lifetime Products.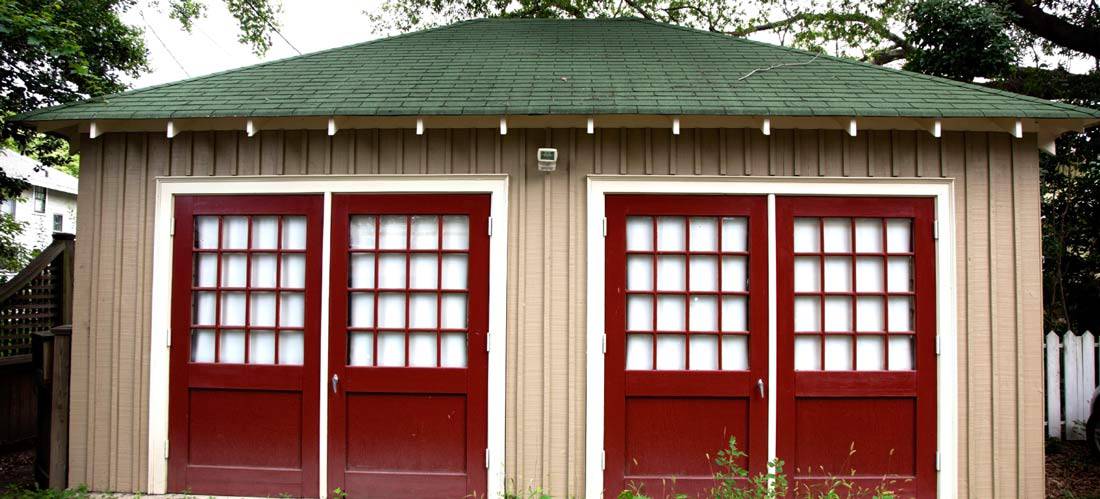 A Cosmos vs Lifetime Products prefabricated vinyl outdoor storage buildings comparison is the best place to start your search. Each company offers different products that you can use to store lawn and garden supplies and much more.
Cosmos Vinyl Sheds
Cosmos vinyl storage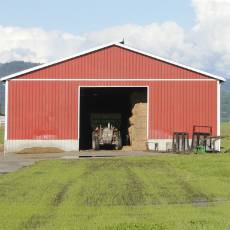 Cosmos is a major manufacturer of vinyl storage sheds, but you might find yourself disappointed at the number of choices the company offers. The company only makes two sheds: one with 35 square feet of space and one that measures 48 square feet. Depending on your storage needs, you might find that these sheds are a great choice. The smaller size will leave more space in your yard for entertaining or gardening, but you still get enough space to store tools and other supplies.
Prefabricated outdoor vinyl storage buildings from Cosmos feature fire-retardant vinyl, which can withstand the high temperature associated with outdoor fires. The vinyl won't crack or bend even when exposed to high temperatures during the summer months, and the garden sheds have a UV-coating that keeps the vinyl from fading when exposed to the sun. The roof of the buildings can withstand 25 pounds of snow, making the sheds a good choice if you live in areas with harsh winters.
Lifetime Products vinyl sheds
Lifetime vinyl sheds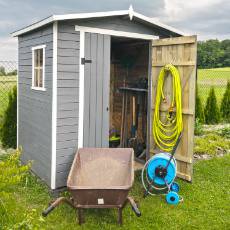 Lifetime Products offers a number of choices for shoppers. You can choose a shed based on width, with 15, 11, 10 and 8-foot widths available. Unlike traditional vinyl exterior storage systems, these sheds have reinforced steel walls. The steel bars inside the walls keep the vinyl from sagging or breaking, and steel trusses on the top of the walls keep the roof from bowing or caving. Lifetime Products does not offer many color choices, but the neutral shades of the sheds will complement your home without detracting from your garden or any outdoor decorations.
Garden sheds from Lifetime Products come with a slip-resistant floor, while Cosmos sheds lack any type of flooring. These tool sheds also feature a full-length skylight that runs across the center of the roof, providing light to anyone working inside. They also have screened vents that keep the interior cool while preventing bugs and animals from wandering inside. Prefabricated outdoor storage sheds from Lifetime Products come with a UV coating that keeps the sun's rays from fading the original colors or causing cracking of the vinyl.
Before you even look at the manufacturers' websites, you should head to QualitySmith With advice from experts in the home improvement field, it's like working with a trusted adviser. You can find exactly what you need to make your own Cosmos vs. Lifetime Products prefabricated vinyl outdoor storage buildings comparison chart. Take that chart with you when shopping to keep those details close at hand.