Outline comparing Cosmos vs Homestyle prefabricated outdoor storage buildings
Exterior storage systems can enhance the look of your property while expanding your storage capability. There are many storage options to choose from, whether you are looking for a small garden shed or you need a larger storage building. Consider starting your research by conducting a Cosmos vs. Homestyles prefabricated outdoor vinyl storage buildings comparison. Both companies manufacture a wide variety of exterior storage solutions to fit your needs.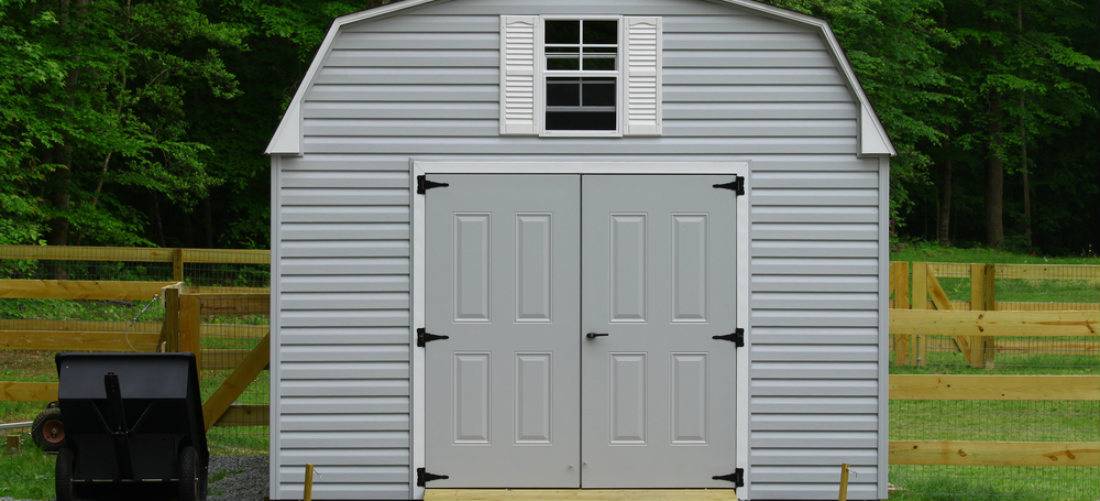 Cosmos Vinyl Storage Sheds
Cosmos vinyl storage
Cosmos manufactures several types of outdoor storage buildings, and in some cases the company will create a building to specially fit your unique storage needs. The prefabricated line has several key benefits that are attractive to any homeowner. Each building comes with the following selling points:
Wind rating of 110 mph
Fade-resistant UV coating
Snow load rating of 25 pounds per square foot
Double walls with air pockets for insulation
Cosmos prefabricated outdoor storage sheds are portable, so you'll be able to easily disassemble and reassemble them if you move. Like many other exterior storage manufacturers, Cosmos does not include floors or foundation kits with its storage buildings, so be sure to purchase flooring separately. You can put together a building kit as a DIY project in just a few hours, or you may choose to have your local hardware retailer install one for you.
Homestyles Sheds
Homestyle vinyl storage
Homestyles sells three lines of outdoor storage to fit your needs. The Select Series is for customers concerned about cost. The Premier series is still economical but offers a few features that the Select Series does not, and the Elite series offers the most luxurious outdoor storage options. Each building comes with the following features:
A 10-year, industry-leading warranty
Double wall construction
Hurricane code wind resistance
Easy installation
You can find tool sheds, garden sheds and other exterior storage systems made by Homestyles at major retailers such as Lowe's and Home Depot. Should you decide you do not want to construct your storage building yourself, many retailers will build your storage system for an additional fee.
As you shop for your outdoor storage system, you should think about how much storage space you need and what you will be storing, which will help you determine whether you need a small tool shed or a much larger building. Choosing the right building will save you money in the long run, since you will be paying for the exact amount of storage you need.
There are many manufacturers of prefabricated outdoor storage sheds. Before you decide on a building, be sure to do your research to ensure that you are getting the building that best fits your needs. You can use the QualitySmith service to help guide you in the decision-making process. One of the easiest ways to start your research is to conduct a Cosmos vs. Homestyles prefabricated outdoor vinyl storage buildings comparison.