A great guide to garage shelving systems, including types and materials.
A great way to expand available home storage space is by putting up garage shelving systems. Most cars don't require nearly as much space as a garage provides. The unused corners and walls can provide tons of vertical storage area for items that aren't environmentally sensitive.
Garage shelving systems
Numerous garage shelving options are available on the market, ranging from complete modular systems to do-it-yourself built-ins. It helps to gauge all your options before choosing the shelving that's right for you, and QualitySmith can help with this process.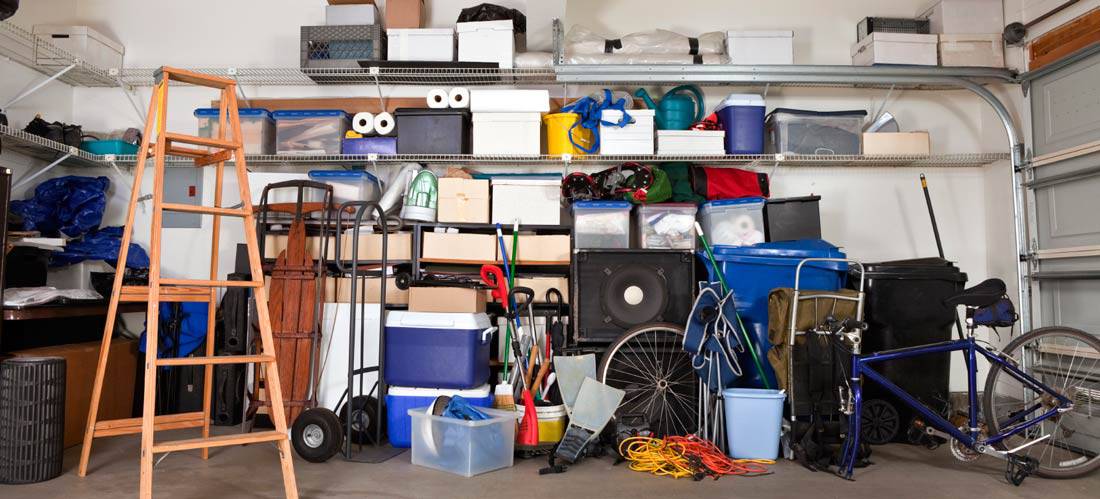 First, examine construction materials:
Wire shelves are adjustable, easy to assemble, very modular and great for food storage. However, they are not always the strongest choice, especially for heavy materials.
Plastic or resin shelving is fast and easy to assemble, inexpensive and resistant to staining. It also weathers well. Yet plastic and resin do degrade over time and may need to be replaced eventually.
Metal or steel shelving is the strongest type of garage shelving, with easy-adjusting shelf heights. But, it's not as modular as some types of shelving and looks very industrial.
Laminated wood shelving looks great, is versatile, often modular, and pretty easy to install. It is, however, the most expensive option overall.
If you can't decide and need shelving now, start with plastic or resin because of its ease and inexpensiveness, then replace it down the road with the shelving you really want.
Once you've decided on a shelving material, you'll have to decide whether you want a permanent system or a movable one. Built-in shelving is always sturdier and more stable than standalone shelving, but it does not allow for a lot of changing around.
A middle course is wall-mounted shelving, which depends on metal mounting strips that shelves hook onto. This system is adjustable, so you can have more shelves or shelves that are closer together, but you can't move it to another part of the garage.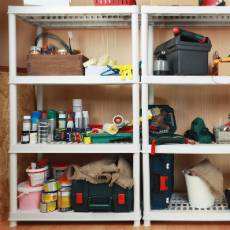 Completely freestanding shelving is the most flexible as far as moving and changing, but it's not as stable as built-in or wall-mounted shelving. If you have free-standing shelves with heavy objects, it's very smart to anchor them to the wall.
For a very neat appearance, closed cabinets are another shelving choice for your garage. As with the other options, you'll find both standalone and built-in cabinet systems available.
Closed-cabinet shelving systems come in plastic or resin, metal and wood varieties, and some also have wire shelves inside. Drawbacks of closed cabinets are that they are significantly more expensive than open shelves and that you'll need to allow space in your garage to open cabinet doors.
If you're still in the garage construction phase, though, consider built-in garage cabinet shelves. It's cheaper to install them during construction, and they may increase your home's value or salability.
A unique type of garage shelving is the ceiling-mounted shelf system. These shelves take advantage of unused high spaces. They resemble inverted tables and use a four-point joist mount system instead of mounting to walls. These shelves are almost always made of wire, usually powder-coated steel. Pay close attention to weight ratings if you use these, and be sure to check your roof clearance before mounting these shelves over your car's parking area.
Expanding your useful garage storage space with these garage shelving systems will help you reclaim living space in your house and make your possessions easier to find. The wide variety of options in material, mounting type and location make it easy to make the perfect storage choice for your family.