A guide to the line of bay windows by Andersen Windows
A bay window can make a smaller room instantly look larger or add a focal point to a larger room. Andersen is just one of the companies that manufacture windows of this type, and you can purchase these windows from home improvement stores. Andersen bay window prices vary in cost, but you should expect to pay more for this window than you would an ordinary double-hung window.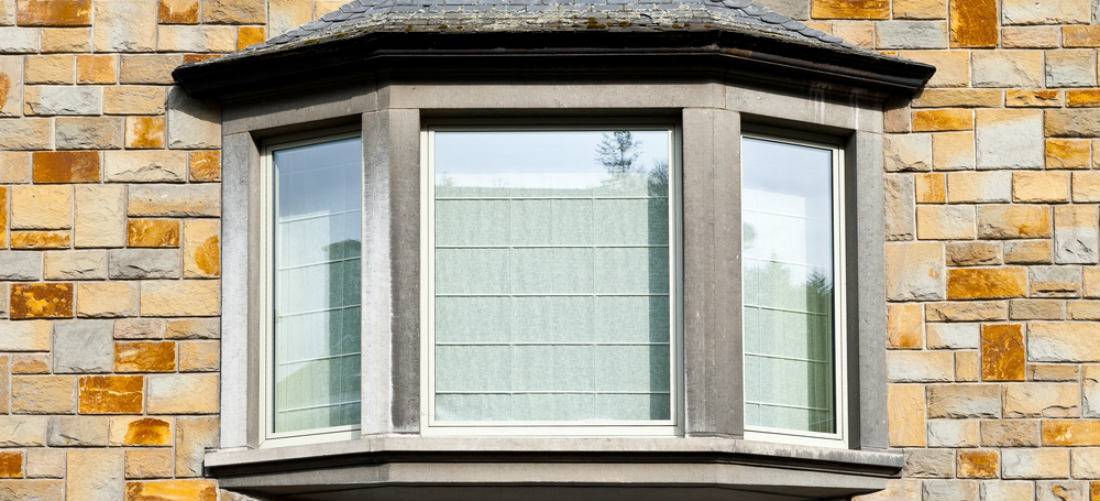 Andersen bay windows
The bay windows manufactured by Andersen are part of the company's 400 series of windows. These windows come in five exterior colors:
White
Sand-tone
Terra-tone
Forest green
Canvas
You can choose between a natural or white finish on the interior. The company also offers three interior wood finishes that you can choose from instead, including maple, pine or oak. All of these new windows are energy efficient and contain multiple layers of weather-stripping that block wind and water from reaching your home.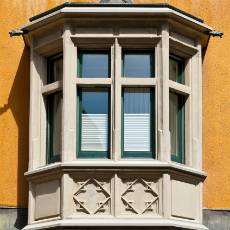 Bay windows from Andersen come in three styles: double-hung, casement and casement bow. The double-hung option has a large window in the front with two sections of glass that you can slide up or down. Its section also tilts outward for cleaning, and has four smaller sections of glass that form an angle with the central piece. On the other hand, the casement bay window has an angled design with individual panes of glass. It features glass panes of different sizes with the largest in the center, and is fixed in place. The casement bow window is similar because you cannot open or move the panes of glass. It features four to six panes of glass that are thinner and more angled than the glass in the casement bay window. Andersen window price is always on your mind when you look for new windows. After hiring a contractor who can install windows, you might find yourself shocked at your windows estimate. You might pay close to $1,300 for a simple bay window, but the windows cost can easily reach more than $2,600 for a larger one. This cost only refers to the cost of the window itself and not the cost of installation. Changing the hardware, picking a more expensive trim option, or choosing windows with sliding panes can cause the cost to rise.
If your energy bills make you want to rip your hair out, now might be a good time to start thinking about replacing your windows. You can use an Andersen bay window to replace a bay window you currently have, or you can hire someone to cut a new opening and install a bay window for the first time. QualitySmith offers helpful tips and guides that show you how to replace windows and buy new windows for your home. While Andersen bay windows prices are a little expensive, some homeowners find that the money they save on heating and cooling bills make those windows worth every penny.
Photo credits: andersenwindows.com