Give your roof maximum protection with asphalt shingles covered by lifetime warranty.
Many homeowners use asphalt shingles because they are inexpensive and come in a variety of colors and patterns. Some manufacturers are making these shingles an even more attractive option by offering an asphalt shingle lifetime warranty on their products. When requesting a roofing estimate, ask about any warranty options available.
CertainTeed offers three types of asphalt shingles. Strip shingles are single-layer asphalt shingles that have the appearance of slate. These shingles are lightweight but offer some resistance to damage caused by wind. Strip shingles are typically used when a homeowner is replacing existing strip shingles or wants to limit the roofing cost of a new home. Strip shingles produced by this company include the XT 25, CT 20 and XT 30.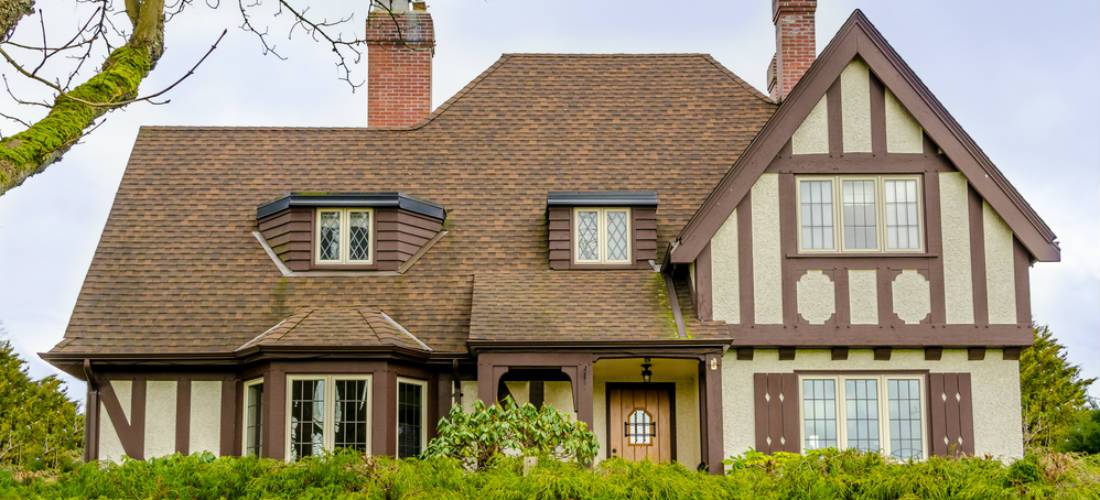 CertainTeed XT 30 asphalt shingle
CertainTeed also produces dimensional shingles and premium asphalt shingles. The dimensional shingles have multiple layers. They also weigh more, which extends the roofing service life and helps the shingles resist damage. The company's premium shingle lines include Presidential Shake, Landmark Special, Grand Manor, Centennial Slate and Landmark Solaris.
GAF is one of the oldest shingle producers in North America. The company has a Good Housekeeping Seal of Approval, giving customers peace of mind when it is time to install roofing shingles. GAF's 3-tab shingles are made for homeowners who want basic roofing protection at an affordable price.
IKO offers a limited warranty on its asphalt shingles. The following styles have this warranty:
Cambridge
Armourshake
Crowne Slate
Royal Estate
Grandeur
Cambridge AR
Marathon 25
Marathon Ultra AR
Marathon 20
Marathon 25 AR
The limited warranty is only available to the original owner of the home, and it only covers manufacturing defects that result in leaks.
Owens Corning produces the Supreme AR line of 3-tab shingles, which have a 25-year limited warranty. These shingles resist algae growth for 10 years and come in white, gray, brown, black and tan. Owens Corning also produces five types of laminated shingles, which have limited lifetime warranties and come in a range of colors.
Malarkey produces 3-tab and laminated shingles, giving homeowners a number of options when it is time to replace existing roofing shingles. The traditional 3-tab shingles are available in the Alaskan, Dura-Seal 20 and Dura-Seal 25 lines. The high-profile laminate shingles are available in the Legacy, Highlander-CS and Northwest XL lines. The warranty periods on the laminated shingles range from 30 to 50 years.
Whether you decide to install asphalt shingles or choose another roofing material, it is important to find an experienced roofer who will install the new shingles properly. Using QualitySmith can help you locate experienced roofers in your neighborhood. Before making a decision about your shingles, find out if each of the options you are considering has an asphalt shingle lifetime warranty. No matter which shingle you choose, replacing your old shingles with new ones can help you increase your home's value and make it look more attractive.