Learn the pros and cons of different heating and air conditioning units, such as central units, heat pumps and more.
A variety of heating and cooling methods are available, and they all have their own advantages and disadvantages. Your personal situation will dictate the best system for you.
For example, a packaged heating and air-conditioning unit is typically better for you if you need to conserve as much indoors space as possible. For homes with many rooms, however, split heating and cooling units can be a better choice.
Typically, the most common HVAC systems are central packaged heating and cooling, split ductless heating and cooling, or a heat pump.
Central HVAC
A central packaged heating and air-conditioning unit combines the functions of an air conditioner with those of a heater into one unit. This type of unit is installed outside and can be powered by a variety of energy types, such as gas or electricity.
Some of the primary benefits of this type of HVAC system include its space-saving design, and its cheaper price compared to a split system.
Split Ductless Heating and Cooling
Split ductless heating and cooling systems are more expensive than a central packaged system, but offer you greater control.
As a rule, you use multiple AC units and heaters, typically placed in the large rooms in your home. Each heating and air-conditioning unit can be controlled individually, which gives you the ability to adjust the temperature to your liking for each area.
Also, ductless units usually have a higher seasonal energy efficiency ratio (SEER) rating than centrally packaged heating and cooling units. This means they use less electricity, and, if properly managed, will save you money on your utility bill.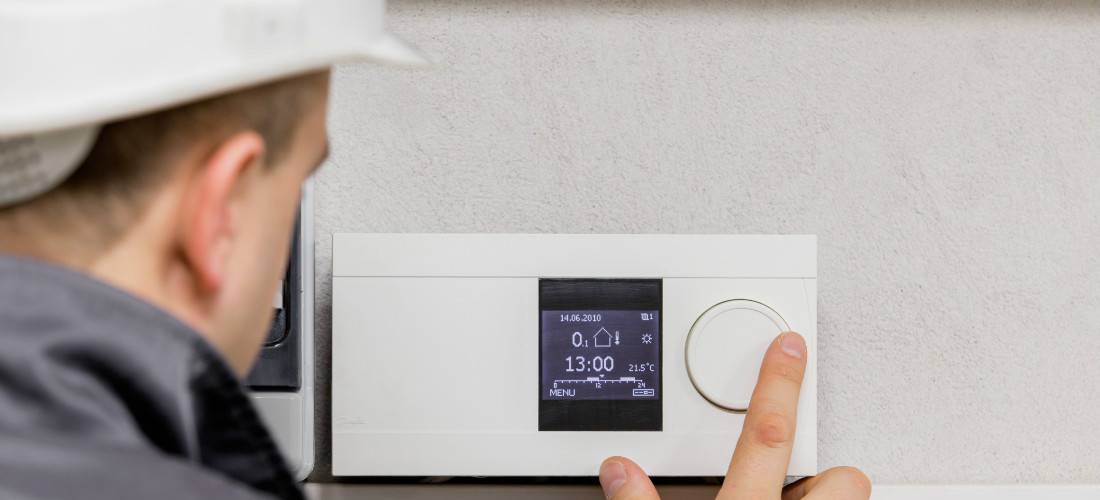 Heat Pump
Using a heat pump to handle your cooling and heating needs means you don't need an AC unit or heater. A heat pump uses electricity to remove heat from your house in order to cool it or to move heat from outside into your home in order to heat it. A heat pump can also be used to heat water.
This type of HVAC system is recommended if you have moderate cooling and heating needs. If you live in a harsher climate, however, you should use a central AC and heater system.
It's best to hire a contractor to install your heating and air conditioning systems. Many companies will not honor your warranty unless their product was installed by a licensed contractor. In addition, it can be dangerous to install your HVAC system yourself.
Many contractors will give you a free installation estimate, so it is wise get multiple installation quotes to find the cheapest price.
The climate that you live in will dictate the optimal HVAC system for your home. You need to ensure that your heating and air-conditioning unit will handle your needs. Only deal with a licensed contractor for installing your heating and cooling units since it is often a requirement for your warranty to be valid.