A guide to prefabricated composite and recycled-content outdoor storage buildings
When it comes to home additions, prefabricated composite and recycled-content outdoor storage buildings can be both functional and environmentally friendly. If you are concerned about your ecological footprint, a composite or recycled-content shed can minimize your impact on natural resources, increase shed lifetime and conserve energy.
Suncast 5x5 prefabricated composite and recycled content outdoor storage buildings
Plus, composite sheds require less maintenance and last longer than wooden models. A number of leading retail companies offer composite and recycled-content sheds, so your selection will not be limited.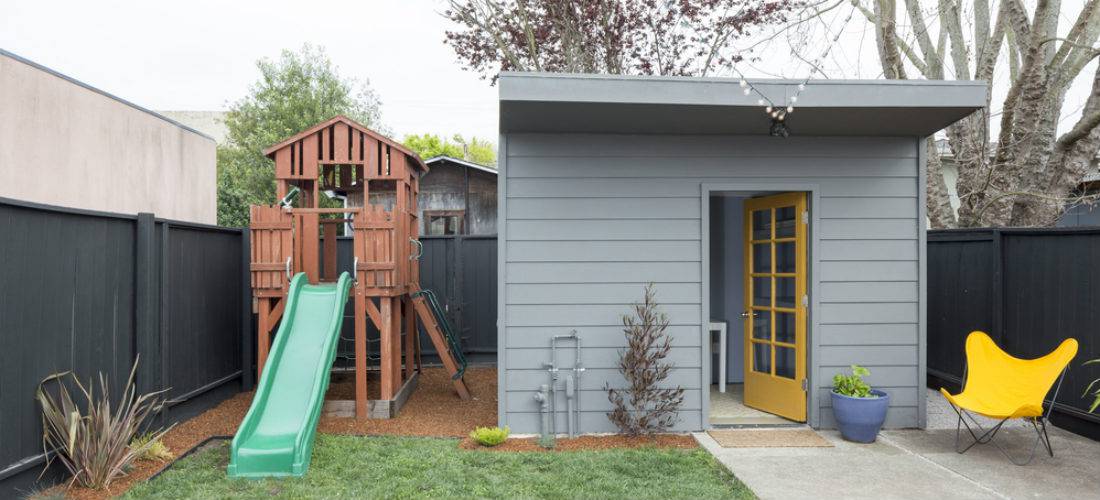 Suncast is a leading supplier of both composite and recycled-content storage sheds. Most Suncast sheds are designed with a utilitarian design that is meant for protection rather than beauty.
The sheds of Suncast have thick, durable walls that can keep precipitation and insects off of your valuable belongings. The company makes everything from garden sheds to tool sheds, so you can choose the option that will best fit your belongings.
Features of Suncast prefabricated outdoor storage sheds:
Composite materials for durability and lifetime.
Partially made with recycled content.
Available in multiple colors and designs.
Double or single doors.
Can be customized with decor options.
Rainproof for water protection.
Play Mart, a leading children's play equipment company, provides outdoor storage and play structures that are made from recycled plastic. Each of the products uses recycled milk jugs, making it an ideal sustainable building solution. Play Mart's recycled-content storage buildings use tens of thousands of recycled plastic bottles, thereby reducing the load on landfills.
Whether you are looking for outdoor storage or you want to make an area for outdoor living, Play Mart's durable structures can do the trick.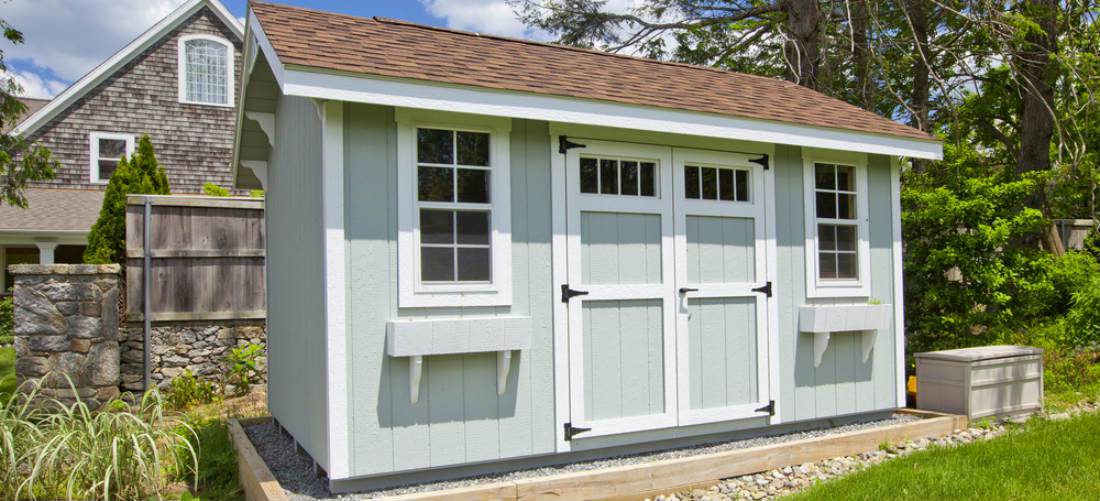 Play Mart storage building features:
Skylights for lighting.
Shelves for wall storage.
Double or single door designs.
High density trusses and siding.
Recycled structural plastic frame and roof.
If you prefer to view your storage shed before purchase, you can head to Lowe's. The home improvement store offers a variety of prefabricated composite outdoor storage buildings, many of which are on display at the company's retail outlets.
Lowe's sells exterior storage systems by GreenOx, which makes magnesium oxide composite sheds. GreenOx sheds are designed with clean, simple lines and modern finishing touches that complement traditional and contemporary homes. The simple shed models are ideal for tool storage and make a safe space to store home goods, clothing, toys and other belongings.
GreenOx shed features:
Insulated panel construction.
Walls with foam cores.
Magnesium oxide skins for durability.
Fire and insect resistant.
Waterproof structure.
Angled roofs for maximum rain drainage.
Environmentally friendly design.
Airtight seal.
When you are looking for an environmentally friendly storage shed that requires minimal maintenance, many manufacturers offer suitable models. Whether you're interested in purchasing from a small family business or a large, convenient retail outlet, you'll have no shortage of options.
In terms of home additions, prefabricated outdoor composite and recycled-content storage buildings can add value and increase functionality. As you make your choice, visit QualitySmith  for reviews, company information and details about each supplier.